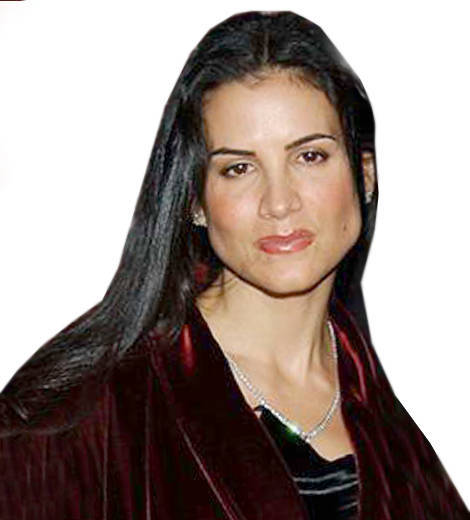 Quick Wiki
Full Name

Diane Alexander

Occupation

Dancer, Fashion Designer

Nationality

America

Birthplace

California, U.S.

Birth Date

Jun 16, 1967

Age

56 Years, 3 Months

Zodiac Sign

Gemini

Net Worth

Undisclosed

Ex-Spouse

Lionel Richie

Children

Miles Brockman Richie, Sofia Richie
Lionel Richie's Former Wife
Diane Alexander | Biography 2021
Dancer in Lionel Richie's hit music video 'Dancing on the Ceiling'
Diane Alexander and Lionel Richie met at the Los Angeles Olympics ceremony in 1984, where Richie sang 'All Night Long' and Alexander danced. By 1986, they were dating even though he was still married to his first wife, Brenda Harvey Richie, whom Richie loved since his college days. He was at the height of his career when he fell in love with Harvey and subsequently married in 1975.
---
Diane Alexander is a former American dancer and fashion designer, widely recognized as the second ex-wife of the singer and songwriter Lionel Richie.
Who is Diane Alexander?
Diane Alexander was a thriving model and a dancer before her relationship with Richie. She performed in the closing ceremonies at the 1984 Olympics in Los Angeles and even appeared as a dancer in Lionel Richie's hit music video 'Dancing on the Ceiling.'
They began a relationship even when Richie was still married to his first wife. He divorced his first wife in 1993 and married Alexander in 1995. 
She Is A Popular American Dancer
Diane Alexander was born in Los Angeles, California, United States Of America, on 16 June 1967. She was a model and dancer and was among the dancers who performed in the closing ceremonies at the 1984 Olympics in Los Angeles. She also appeared as a dancer in Lionel Richie's hit music video 'Dancing on the Ceiling' in 1986.
The song claimed a number two position on the U.S.' Billboard Hot 100 Chart' and reached the top 10 in Sweden, Belgium, and Norway. The music video had a high production value, ranging between $350,000 and $500,000, making it the most expensive short-form music video production at the time. Later, The Making Of 'Dancing On The Ceiling sold over 100,000 copies for around $20 each on laserdisc and VHS platforms.
She Is Also A Choreographer And Actress
Alexander has starred in a few movies as well, besides dancing. She got into entertainment as a professional dancer and was later credited for choreographing for the 1990 television movie Laker Girls.
After that, she danced professionally for a while before appearing in two movies: the romantic comedy film Forget Paris, where she portrayed a minor role of a dancer in 1995, and the thriller movie Dead of Winter, where she played the lead role of Maddy—who takes on a mission to take revenge against her father's murder released from prison—in 2018.
She Rose To Prominence Following Her Affair With Lionel Richie
Alexander and Richie met at the Los Angeles Olympics ceremony in 1984, where Richie sang 'All Night Long' and Alexander danced. By 1986, they were dating even though he was still married to his first wife, Brenda Harvey Richie, whom Lionel had loved since his college days. He was at the height of his career when he fell in love with Brenda and subsequently married on 28 October 1975. With Brenda, Lionel adopted a nine-year-old daughter (Nicole Richie). 
Lionel frequently visited Alexander's apartment in the Beverly Hills. On 29 June 1988, his marriage with Brenda went out of control when she caught her then-husband and Alexander at her apartment. Lionel's infidelity and his extra-marital affair with Alexander made Brenda drop-kick Lionel promptly after she discovered them in an intimate situation at the apartment.
Soon after the incident, Lionel called the police and filed an assault charge against Brenda. When the police arrived on the spot, Brenda was brawling and attacking Alexander. She also fought with the police. The police arrested Brenda with charges of corporal injury to a spouse, resisting arrest, trespassing, vandalism, and disturbing the peace. She was later set free on $5,000 bail.
The incident led Lionel and Brenda to separate after 18 years of marriage. The divorce of Lionel and Brenda was finalized on 9 August 1993.
Diane Alexander Was Lionel Richie's Second Wife
After several years of a romantic relationship, Alexander tied the knot with Lionel Richie on 21 December 1995 at Metropolitan Club in New York City. The wedding was organized as a private ceremony. However, their marriage did not last long. They divorced after eight years of marriage.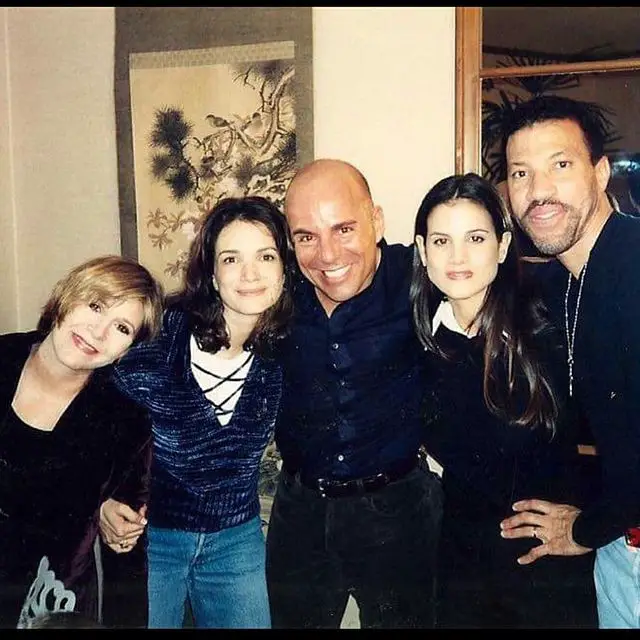 Why Did Lionel Richie And Diane Alexander Richie Divorce?
Even though Alexander and Richie led a married life together for several years, their relationship ultimately ended in a divorce. On 17 November 2003, Alexander filed for a divorce with Richie, citing irreconcilable differences and stating that they had an "extraordinarily extravagant lifestyle" when they remained married for nearly seven years. The divorce of Alexander and Richie was finalized in January 2004. However, their divorce turned messy and costly when Alexander demanded a huge amount of money worth $300,000 per month in the divorce settlements.
"[Lionel] and I had an extraordinary, extravagant lifestyle," Alexander wrote in the income declaration. She stated that they "regularly spent in excess of $300,000 a month."
"He has never had a problem earning money. I know he earns in excess of $300,00 per month because we have comfortably spent at least that in any given month," Alexander claimed. "I had no limit on what I could spend," she added.
She listed two major monthly expenses: $20,000 a year for plastic surgery and $50,000 for personal costs, which included:
$15,000 on clothing, shoes, and accessories
$5000 on jewelry
 $3,000 on dermatology,
$1,000 on laser hair removal
Her court declaration also listed a yearly expense of $20,000 for plastic surgery, $125,000 for the annual tuition fee for her nine-year-old son, and a $ 15,000 annual tuition fee for her five-year-old daughter.
In addition, she also included the upkeep of their $40-million mansion, which according to her, had a $75000 monthly mortgage and added wages expenses arising out of their full-time staff of nine who maintained the house, cars, pools, aquarium, and also groomed their dogs. 
She Has Two Children With Lionel Richie
Alexander has two children: a son, Miles, and a daughter Sofia with her ex-husband, Lionel Richie. She gave birth to their son Miles Brockman Richie on 27 May 1994, before their marriage, and daughter Sofia Richie two years after the wedding on 24 August 1998. Alexander has a super close bond with her children.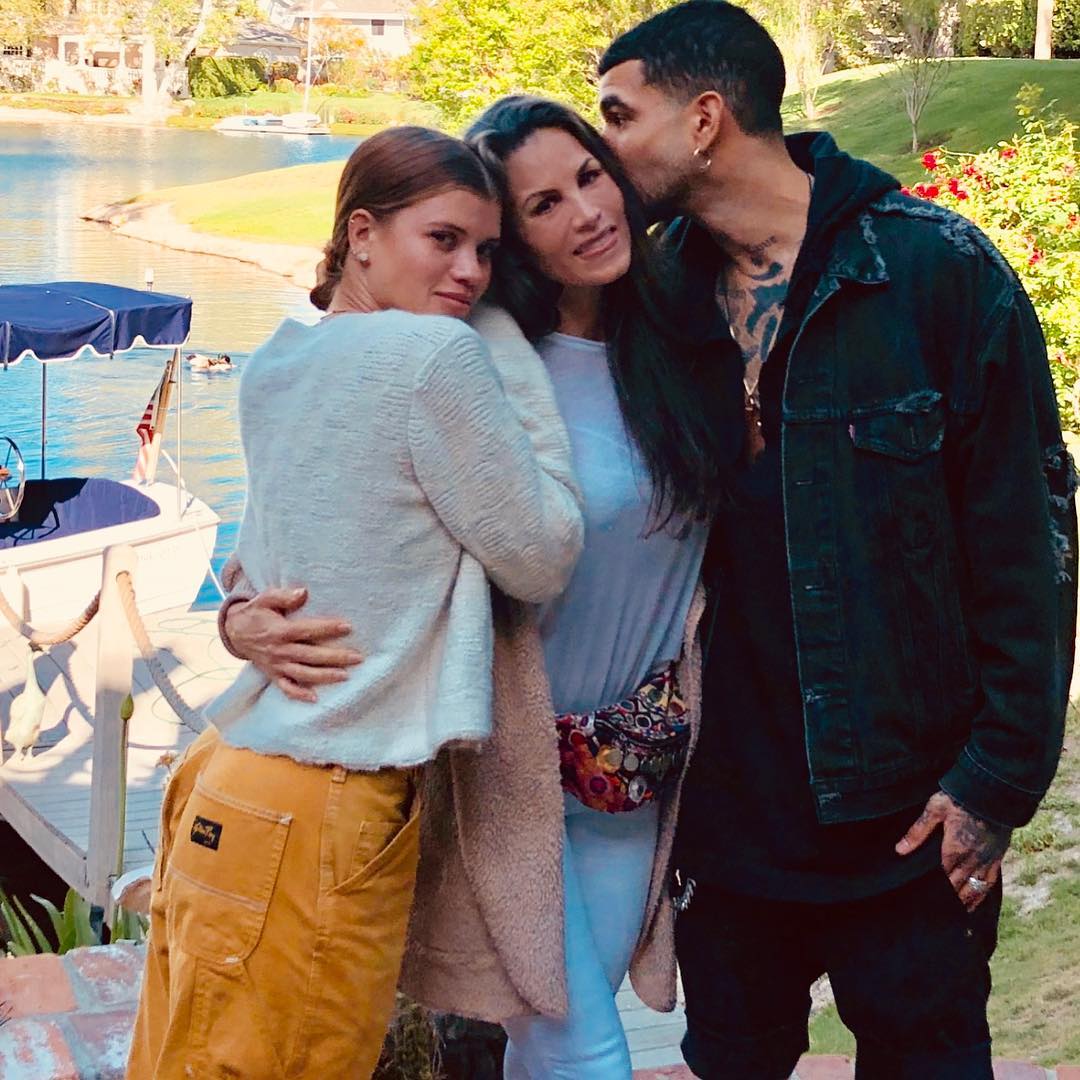 Sofia and Alexander
Alexander's daughter Sofia is a social media personality, model, and fashion designer from the United States who has appeared in prestigious campaigns for various high-profile brands, including Tommy Hilfiger, Michael Kors, and Miminipi. She is known to have a good relationship with her half-sister Nicole Richie and father, Lionel Richie, rather than as Diane Alexander's daughter. 
"I spent pretty much every minute of my life with my mom," Sofia told Complex in 2016, expressing her bond with her mother while growing up. Additionally, on Alexander's birthday in 2020, Sofia addressed her mom as her "favorite person." 
The mutuality of the precious bond between the mother and daughter duo was also manifested through Alexander's long and emotional birthday message for Sofia on Instagram in 2020. She wrote:
"22 years ago today this magical unicorn was born. She was the baby that never cried. She would stay in her crib and wait for me to come into her room every morning. Even though she could climb out or call for me to come to get her. I think she loved that special moment every day when I opened the door and she saw the joy on MY face when I saw her. She thought about what made others happy at 2 years old. She was always singing and playing by herself. As a mom, we know that that's happiness within. She woke up every day joyfully and spread that sunshine to everyone she saw. She's that same person today. Happy Birthday, Sofia. two-two PS.. never too old to sit on mama's lap!"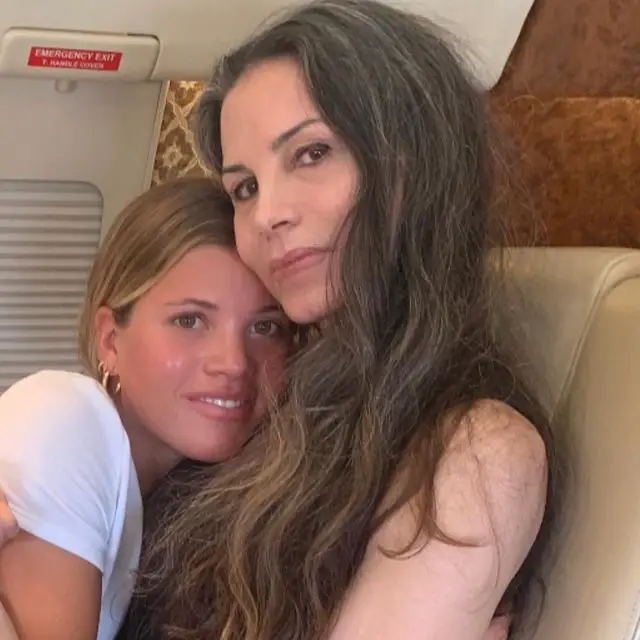 Later, Sofia took to Instagram to share a cute tribute to her mother for Mother's Day on 9 May 2021. The 22-year-old fashion industry personality posted several images of various stages of her life with her mother, showing the two spending quality time with each other in various vacation destinations. Along with the photos, she wrote a lovely message to her mother in the caption that read, "I am the luckiest girl in the entire world to have you as my mom! Best friend for life, Love you @dianekrichie."
Furthermore, both Sofia and Alexander share a mutual love for fashion. During her time in quarantine in March 2021, Sofia discovered Alexander's timeless garment, a burgundy velvet evening dress, in Alexander's closet. Sofia, who herself is a famous model and Instagram star, donned her mother's dress, which Alexander had worn in 1996 and 2002. She took pictures posing around her in father Richie's Beverly Hills mansion and then posted them on her Instagram.
Sofia Grew Up Atypically
Sofie told Complex that she grew up as a tomboy. "I was the most reckless little kid," she says. "I only had guy friends. I had a Nintendo and, when I went to normal school, I used to tape it under my desk and then pull it out and play on it. I still mainly only have guy friends; Bronte is, like, my only girlfriend," she shared.
She also grew up as an athlete, competing on an elite soccer team. She played soccer until she broke her hip at 16 in a Segway accident.
Her childhood also involved meeting family friends such as the Jenners and the Hadid's. Because her sister was friends with the Jenners, she and Kendall, Kylie, Gigi, and Bella were put together whenever the elder met.
"We all grew up the same way, so we all kind of had that understanding of everything. Just a looking-out-for-each-other kind of sense—sisters," she says. "Everyone's like Gigi Hadid! And I'm like, 'Oh, Gigi? Oh.' I'm really proud of all of them, though," she recalled.
But despite growing up in a household where she could meet stars such as Micheal Jackson (her godfather) and Pharrell Williams, Richie also found out the disadvantages of being a star kid. 
"You get to see places kids don't normally see, and meet people that are not normal...[But] there are pluses and minuses to it. You don't really get the quality time you get with a normal dad. I feel like I grew up kind of fast, but I love my life and the way I grew up," she added.
Eventually, she started spending time with her dad Lionel. She also switched to homeschooling after attending a Christain school that cost $30,000 per year. The school was nicknamed "Celebrity High." It was the place where she says she got peace of mind.
"I went to Oaks Christian, if you've heard of that? It's in the Valley," she shared. "I went there for two years, and that's where I got my sense. My family wanted church to be a place where we all went together. My dad was always traveling and my mom was always working. School is where I did Bible classes and studied God."
Sofia's religious upbringing kept her grounded. She had to experience unwanted media attention growing up in the spotlight. She told the Evening Standard in March 2016 that paparazzi stalked her on a 24-hour basis, and they even followed her car if they saw it. "One time there were so many of them I couldn't move. I am a small girl, and it scared my dad a little. Another time the same person would follow me over and over and over again and it turned out that someone had put a tracker under my car," she said. However, she said she did not let that get to her, stating that "there is a negative side to everything."
Sofia Is Engaged
Sofia is engaged to Elliot Grainge, music executive and the son of the Chairman and CEO of Universal Music, Sir Lucian Grainge, as the couple shared the big news on Instagram on 20 April 2022. Sofia shared a couple of pictures of the proposal and her engagement ring, captioning, "Forever isn't long enough @elliot." Her fiance Elliot also posted an image of the pair on his Instagram account with the caption that read, "She said yes." Sofia previously dated TV personality Scott Disick.
Miles and Alexander
Alexander's son, Miles, a fashion model by profession, described himself as a "mama's boy" during an interview with Entertainment Tonight from the 2018 Victoria's Secret Fashion Show.
Tattoos And Tattoo Controversy
Miles has a tattoo of Kylie Jenner's initials on his hand. When the matter became public, it sparked controversy since he was 16 at the time. It was 2014 when Jenner tattooed Miles without a legal license in May 2014. 
The story was broken by TMZ. The platform released a video in which Jenner was seen tattooing him. The platform reported that tattoo artist John Petro guided the process, and Jenner's sister Khole Kardashian and French Montana were also present there.
Miles also has the names of his sisters, father, and mother inked in various places on his body. In 2018, he revealed to the New York Post that he had "150 to 175 hours of tattooing" on his body. 
Diane Alexander Kept A Friendly Bond With Her Ex-Husband Even After Their Divorce
Despite the messy and costly divorce, Alexander and her ex-husband Richie share a friendly bond. In 2011, a Daily Mail Reporter reported Lionel Richie and his second ex-wife Alexander were spotted accompanying each other while shopping. The couple were comfortable and seemed to enjoy each other's company. Additionally, Alexander's Instagram contains Richie's pictures with their children, which manifests the friendly relationship they might have taken for their children.
After divorce, Alexander dated a Ventura County Sheriff, Dave Kenney, who became her fiancee in 2016. She revealed the news through her Instagram, where she posted a picture of her engagement ring with the caption, "He nailed it."
She Is A Lupus Warrior
On 5 May 2016, Alexander took to Instagram and announced that she has Lupus disease, an autoimmune disease that can cause inflammation in any part of your body, including primarily in the skin, joints, and internal organs such as the kidney.
She wrote," I would have picked the other vein. (LupusSucks) (invisibleDisease) I have it, it doesn't have me!!!"
While this chronic disease has no cure and the treatment suffices only symptomatic needs, she might have to live the rest of her life with the disease. 
What Is Diane Alexander's Net Worth?
Alexander's finances remain a matter of curiosity among Lionel Richie's fans. However, Alexander's status as a non-celebrity has made it hard for anyone to disclose or analyze her net worth.
Celebrity Net Worth reports that she got $20 million from Richie in divorce settlements.