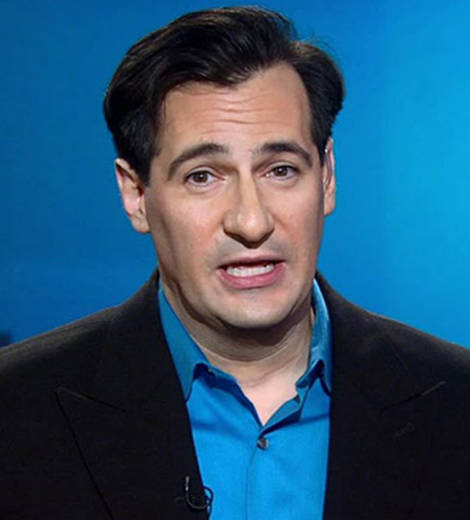 Quick Wiki
Nationality

American

Occupation

Anchor, Writer, Television Producer, Reporter

Did You Know?

He researches for "an hour" to make 1 minute of video clips for CNN 10.

Did You Know?

In 2016, he revealed that CNN's policy didn't allow disclosure of his personal information, including age.

Parent's Occupation

Public school teachers

Relationship Status

Married

University

University of Georgia

Full Name

Carl Azuz

Birth Date

Aug 14, 1989

Age

34 Years, 3 Months

Zodiac Sign

Leo
Anchor Of 'CNN 10'
Carl Azuz | Biography 2021
In 2017, CNN replaced Carl Azuz's 'Student News' with 'CNN 10.' The rebranded show had the same objective as the previous version. The 10-minute educational news show that started appearing as a daily digital video prioritized globally significant stories and described why they're making news while maintaining a neutral position on controversial topics. 
---
Carl Azuz is an anchor of the popular news show CNN 10, a daily news digest show broadcasted to explain the ongoing critical events and stories worldwide. 
Who is Carl Azuz? 
Azuz is an anchor, writer, and television producer. He is known for his puns-included, digestible explanation of the news that even students would find comprehensible. 
Over the years, he has gained confidence from school teachers and academicians. His Student News and CNN 10 videos are shown as learning material in schools. 
While reporting the news, he adds enthusiastic remarks and puns as a method of engagement to keep the news interesting. In his CNN career, he has covered a range of such stories, including the Iraq war, the United States debt limit, the costs of college, the Atlanta Public Schools cheating scandal, the history of the United States Postal Service, and the factors that drive gold prices. Azuz has also served in a variety of roles ranging from a contributor, reporter, and writer to a package producer for CNN 10. 
Early Bio, Education, and Early Career
Azuz was born to public school teachers. In his 8th-grade technology class, he found his interest in staying behind a camera to record videos while working on a class project. After that, he gravitated towards video recording to show his work to other people. 
While pursuing his passion for telling "stories" through a camera, Azuz also started acting in high school. He says that acting "in front of people" helped him "break out of the shell" during the initial days. 
Retrospecting the period before he joined CNN, he reminisces: "It was sort of a two-fold life plan, I guess, that kinda let me into broadcasting because I have this background I learned how to write, shoot, produce and edit pieces behind the scene. And then, on the other hand, I was learning how to project...how to kind speak to larger and larger public audiences."
Later, he decided to choose "broadcast news" as his major during his time at the University of Georgia. He was motivated by one of his family friends' successes as a successful CNN news producer. He had heard how the "field producer" had traveled worldwide to cover important stories and events. 
However, he graduated in "telecommunication arts production" to reprise his life-long passion for producing stories that could be read by "thousands or millions of people."
'CNN Student News
Azuz began his professional career as a writer for CNN, originally the idea of Ted Turner. Over the years, he went on to work as a reporter, traveling correspondent, and producer.
But it was the news show titled CNN Student News that made him widely popular. The show was CNN's informative news show targeted towards giving the middle and high school students digestible explanations of everything happening worldwide. The show was the network's longest-running show; it had first aired in 1989. For the show, he wrote the simplified and broken-down version of events, targeting the audience who might not watch the news daily or at all. He gradually moved towards reporting and then to anchoring. 
When he was a writer before becoming an anchor for CNN Student News, Azuz tried to add puns in the show's script. His puns eventually started a strong response from the audience. Later, when he began working as an anchor for the show, the new writer, Jordan, picked up and started creating some brilliant puns, as per Azuz. In an interview with BizVid's BIll Gruber in 2012, Azuz says, "We're known at the end of our show for our puns which if they're not funny, they're always punny. So hopefully they help us engage our audience a little bit." 
Referencing his journey of writing puns, he writes, "The puns are all my fault," on his Twitter bio. On one of his 1 February 2018 Twitter posts, he wrote, "Done. I promise I won't do any more puns on CNN Student News (...But on (CNN10), I'm (punstoppable)."
'Fix Our Schools'
In August 2010, Azuz interviewed students for CNN's Fix Our Schools. Informing students about the project, he said, "Starting Tuesday, you're going to see highlights of a conversation I recently had with 11 of Georgia's brightest high school students. The project is called "Fix Our Schools," and while it airs on CNN and CNN Student News this week, we're looking for your ideas on how you'd fix your school. What one change would make the most difference in your education?"
He eventually received hundreds of responses from students. He then gathered students' perspectives on the matters. He also talked about the impact of technology on teenagers while interviewing students for CNN's Fix Our Schools series.
CNN Prohibited from Pennsylvania Middle School Classrooms due to Prejudice
In February 2022, a Pennsylvania school board voted to eliminate mandated daily CNN broadcasts in the classroom, allowing for the presentation of more patriotic programming instead. The official discussion on February 14th, where the subject was decided, was taped and made available on YouTube. It gives a glimpse into how local schools discuss issues like whether to have CNN in the classroom.
As per reports from Tribute Live, the proposal to show the 10-minute show during the "homeroom" section of the school day was approved by the Norwin School Board with a 5 to 4 vote. In addition, authorities pledged to implement a voluntary program, allowing teachers and students to watch it or other shows on specific topics such as Veterans Day or National Pearl Harbor Remembrance Day if they so desired.
Christine Baverso, a school board member who voted to end CNN's daily broadcast, supposedly made her move after Megan Zobb, a seventh-grade social studies teacher stated the instructors sometimes use the time slot to present patriotic-themed programming. 
Also Read: Paula Reid - Age, CBS, CNN, Husband, Salary
Carl Azuz serves as the main anchor for CNN 10, a condensed version of daily news for students in grades 6 through 12.
There were conflicting comments on the show's use at the Norwin School Board meeting, where the matter was discussed. An eighth-grade social studies teacher argued in support of it, citing the "civic engagement" benefits CNN 10 allegedly gave. However, one critic of the CNN 10 routine claimed that it exposed children to the bias associated with the CNN brand.
Producing CNN 10 from their Home During the Pandemic
The pandemic affected almost all the businesses for several months. As a result, the CNN team also worked through the hurdles of producing the 10-minute show from various locations for months. 
Their backdrop resembled Azuz's library rather than the CNN Center studio. The producers had to adjust their workflow to match less-powerful and temperamental hardware, and their capacity to communicate with the multi-million-member audience in person had also vanished, according to Azuz.
"But the first week we were sent home, we started getting feedback that made it worthwhile. Our social and email channels lit up with teachers saying they were grateful we were still producing the show — and that they loved the fact that I was anchoring from home," Azuz wrote.
He also expressed his gratitude towards the students, teachers, and the show's entire team. In his words,
"I'm thankful for our team's ingenuity in finding ways to keep CNN 10 online. But more than that, I'm thankful for the teachers who continue to assign it, and the students, graduates, service members and (now) parents who continue to watch it."
'CNN10'
In 2017, CNN replaced Student News with CNN 10. The rebranded show had the same objective as the previous version. The 10-minute educational news show that started appearing as a daily digital video prioritized globally significant stories and described why they're making news while maintaining a neutral position on controversial topics. 
Like his reports on Student News, Azuz's commercial-free, ten-minute on-demand news reports for CNN 10 would also turn out to be popular. During his time at CNN 10, he has covered a variety of topics such as politics, news events, business, war, and also out-oft-the-box topics such as the world's most expensive ice cream sundae.
In 2012, Azuz shared on CNN that the biggest comprehensive news story he ever covered was the Iraq War. He was in Iraq when the war began. After that, he covered the war through the insurgency, and he was writing news when the United States started drawing down its troops from Iraq.
Public Speaking
In addition to writing and anchoring, Azuz has participated in public speaking across the country. He has given speeches at various platforms such as national conventions, workshops, charity events, and graduation ceremonies. He has been a public speaker at national events in Orlando and Los Angeles and a commencement speaker at graduation ceremonies in Atlanta. In 2015, he had gone to Northern Michigan to speak at the graduation ceremony, and in 2018, he gave a speech at the Vision Charter graduation ceremony.
Working During Covid-19
To continue his production, he did the research, scripting, and shot the videos from home. Although he was used to several background professional workers involved in the production, he successfully managed to run the show with scattered resources. 
Talking about how the pandemic affected the production of the show, Azuz wrote that they had to retune their working strategy to be able to work from home. In his May 2020 article, "For the past three months, we've been working through the challenges of producing our 10-minute show from different locations. Our background looks a lot more like my bookshelf than our CNN Center studio. Our producers have had to reconfigure their workflow to accommodate less-powerful and more buggy hardware, and our ability to personally interact with our multimillion-member audience in real life has evaporated."
Azuz also revealed that many "parents and teachers" had contacted his team to continue the show during the difficult situation. He stated that his team was motivated to keep going because people were expecting the news reports that could also be circulated as curriculum materials to students at home.
He further wrote, "I'm thankful for our team's ingenuity in finding ways to keep CNN 10 online. But more than that, I'm thankful for the teachers who continue to assign it, and the students, graduates, service members and (now) parents who continue to watch it."
He assessed that the show's contents helped bring "normalcy" in the audience's lives, who saw him staying at home trying his best to serve them.
His Reaction To Memes
Azuz never thought of being a subject of memes when he started anchoring. In a 6 March 2020 video titled 'Carl Azuz Reacts To Memes,' he says, "One of many things I never saw coming when I started anchoring were the memes that you guys would make. My staff has picked out a few of them mostly from Twitter." He further says, "I wonder if those were made by meme girls or by meme machines. Maybe they were meme you facture Don meme streets. I could say this memes war but I don't have the memes to fight back. So by all means, if you find beaming and making memes of a meme or someone else, there's probably something redeeming in all of them."
His Wife is a Professional Photographer
Carl is married to a professional photographer. She has remained outside of the spotlight.
Did you know?
Carl Azuz hasn't disclosed his birthplace and age yet. In a tweet reply in 2016, he revealed that CNN's policy didn't allow disclosure of such information. 
Many may understand his 10-minute CNN 10's videos as just 10-minute worth of work, but he researches for "an hour" to make 1 minute of his shows. 
His photographer wife helped him organize lighting provisions and cameras while shooting videos from home during Covid-19's isolation. 
He once said that he prepares his puns before the shoot and walks around the house practicing different puns.
Fact-checking and Ethical Concerns
We assure you that we will remove any contents that are not accurate or according to your reports and queries if they are justified.
We commit to cover sensible issues responsibly through the principles of neutrality. If you find any issues in our articles, please feel free to Contact Us. Our dedicated Editorial team verifies each of the articles published on the Biographyhost.