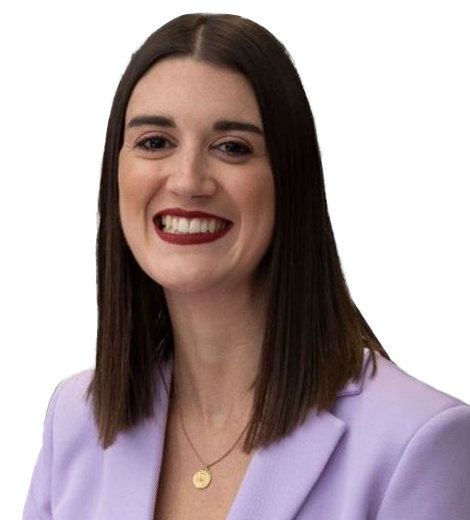 Quick Wiki
Full Name

Amy Corbett

Occupation

Entrepreneur, Reality Show Judge, Design Lead

Nationality

Scottish

Birthplace

Glasgow, Scotland

Birth Date

Jul 02, 1988

Age

35 Years, 2 Months
Buggage , Brickmaster Amy
Amy Corbett | Biography 2021
Brickmaster Amy of 'Lego Masters'
Since her graduation, Amy Corbett had always dreamt of working in the famous The Lego Group. Her dream came true in August 2013 when she began her career in the company as a junior designer for Lego Friends product range.
---
Amy Corbett is a Scottish toy designer famously known as a judge in Fox's reality TV show Lego Masters. 
Who is Amy Corbett?
Also known as Brickmaster Amy, Amy Corbett is a senior design manager and Product Lead at The LEGO Group. She achieved Masters of Engineering in Product Design Engineering from The University of Glasgow and Glasgow School of Art in 2012. In 2011, while she was still at the university, Corbett worked as a design engineer for Engineers Without Borders UK. Upon graduation, she founded her own creative company, Buggage Ltd, to produce interactive travel bags for children intending to help parents who face challenges to look after their children while going on trips. In August 2013, her dream of working in The Lego Group came true after being hired as a junior designer for Lego Friends. With her creative and playful works, she made her way to work on The Lego Group's new projects in a senior position. She gained attention when she started appearing as a judge on Lego Masters in February 2020.
Early Life and Education
Amy Corbett was born and raised in Uplawmoor, a village in East Renfrewshire, Scotland. In 2006, she graduated from Eastwood High School in Newton Mearns, Scotland. When Corbett was young, she always loved being creative, and also loved maths. That ultimately led her to pursue a Product Design Engineering course at The University of Glasgow and Glasgow School of Art, from where she earned a Master of Engineering with the First Class Honours in 2012. 
Early Career
Aside from her academic career, Corbett was also actively involved in volunteering activities. After completing high school, she worked as a volunteer for the Red Cross in Fiji, South Pacific Ocean, for eight months in 2007. After returning, she set up a Red Cross Society at The University of Glasgow and spent two years as its Vice President. 
During her summer holidays in 2008, she worked for three months with Gantsi Craft, a local non-governmental organization that works on creating and implementing sustainable projects and assisting the Native Kalahari Bushman, to commercially produce traditional crafts and market them. 
In the summer of 2011, Corbett worked for Engineers Without Borders UK as a design engineer and collaborated with a civil engineer to design and build village-level processing stations to aid local coffee farmers in processing their crops.
In October 2012, she founded Buggage Ltd and started designing an interactive travel bag, Buggage, to keep children entertained while their parents are busy on road trips. She received positive feedback from both parents and children for her helpful product. She worked there till May 2013.
The Lego Group
Since after her graduation, Corbett had dreamt of working in the famous Danish toy manufacturing company, The Lego Group. Her dream came true in August 2013 when she began her career in The Lego Group as a junior designer for Lego Friends product range. As a product designer in the toy manufacturing company, she created new and appealing play experiences for children. Furthering her career, she worked as the design lead on Lego Disney, where she jointly created Lego Movie 2 sets.
Lego Dots
In January 2017, she started working as design lead on Lego Dots, introducing arts and crafts space that would allow children to create personalized products, including bracelets, pencil boxes, photo frames, and decorative room objects using colorful tiny tiles. For over two years, she drove the team of 10 designers in Denmark to explore and create an exciting and self-expressive range of products. Corbett was promoted to senior design manager of the company in August 2019. 
'Lego Masters'
Corbett, who was camera shy, took a giant leap when she was assigned to be a judge in the reality game show Lego Masters in the United States. The show also heightened her profile and also gave her the famous name 'Brickmaster Amy.' Corbett shared her experience of becoming the judge on the national television show with BBC in May 2021, stating, "It's certainly something I never expected myself doing, but when the opportunity came up I jumped at it. It's been a bit of a rollercoaster."
Premiered on Fox on 5 February 2020, the show is presented by actor and producer Will Arnett, who famously voiced Lego Batman, while Corbett and The Lego Company's another senior design manager and creative lead Jamie Berard essayed the role of judges. In the show, two contestants compete to create spectacular Lego creations. In addition, the show also featured special guests such as TV stars Mayim Bialik and Terry Crews. 
Fact-checking and Ethical Concerns
We assure our audience that we will remove any contents that are not accurate or according to formal reports and queries if they are justified. We commit to cover sensible issues responsibly through the principles of neutrality.
To report about any issues in our articles, please feel free to Contact Us. Our dedicated Editorial team verifies each of the articles published on the Biographyhost.