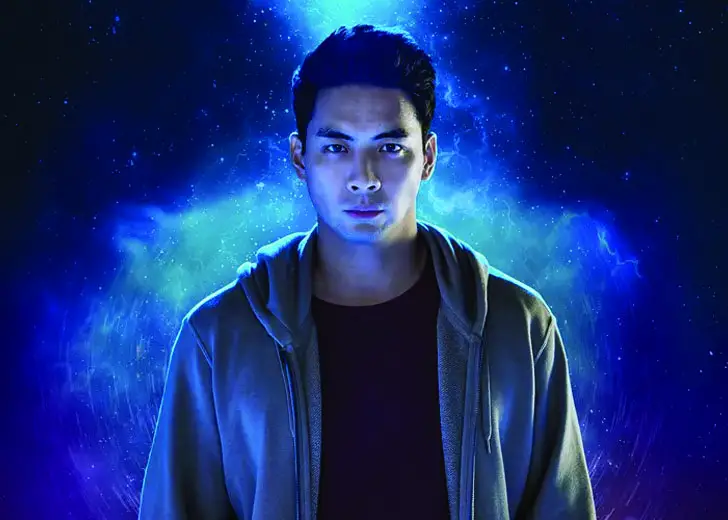 Quick Wiki
Full Name

Yoshua Sudarso

Nickname

Yoshi Sudarso

Birth Date

Apr 12, 1989

Age

34 Years, 5 Months

Ethnicity

Indonesian

Nationality

American

Birthplace

Jakarta, Indonesia

Occupation

Actor and Stunt Man

Brother

Peter Adrian Sudarso

University

California State Long Beach

Education

Theater and Arts

Relationship Status

Married

Wife

Sarah Sudarso

Height

5 Feet 11 Inches

Net Worth

Not Disclosed
Actor and Stunt Man
Yoshi Sudarso | Biography
Stunt Double in 'The Maze Runner'
Yoshi Sudarso is an Indonesian-American stunt man and actor known for his roles in the 'Power Rangers' franchise.
---
Yoshi Sudarso Short Bio
Yoshua Sudarso, also known as Yoshi Sudarso, was born on 12 April 1989 in Jakarta, Indonesia. His family came to Los Angeles, California, at age 10, so he grew up in the United States. 
As a child, he watched martial arts shows and movies with his father, which inspired his later profession. However, his parents did not allow him to learn martial arts, so he secretively studied books and made friends with a Taekwondo student. 
Sudarso studied at California State Long Beach, where he initially majored in mathematics and accounting and later moved to theater. 
He started his career as an actor playing a minor role of Eric Ling in the 2010 film Easy A. The same year he also made his debut as a stunt double on the series Secret Weapon. Afterward, he had a recurring role of Hero on the series JustKiddingFilms from 2012 to 2014. Then in 2014, he appeared as Ian in the mini-series It's Not You, It's Me.
Also Read About - Robbie Knievel - Net Worth, Wife, Gay & Movie
Followed by that, he acted on multiple projects like Business Unusual, Agents of S.H.I.E.L.D, NCIS: Los Angeles, Six Feet Down Under, Power Rangers Dino Charge, The Thundermans, Power Rangers HyperForce, The Monkey Prince and The Flower Maiden, Avatar: Agni Kai, Pretty Dudes, Naruto Climbing Silver and more recently, The Powerpuff Girls. 
In addition, Sudarso's stuntman credits include, The Maze Runner, Masterless, Agents of S.H.I.E.L.D., Super Power Beat Down, Power Rangers, Making a Scene with James Franco, The Innocent Man, Grey's Anatomy, Assisinatrion Room: Re-Anime, and Bullet Train. 
Is Yoshi Sudarso Married?
In 2019 Sudarso supported the LGBTQI community on his Twitter while reviewing the 2019 anime mini-series Given. He tweeted by saying that his friends stopped watching the series after episode 5 when the characters came out as gay. 
After that, he criticized his friend's sexuality by claiming that as a straight male with a wife and kids, unlike them, he was comfortable with his sexuality. 
"Basically, I'm a straight dude, married 4 years to wonderful and beautiful girl, but I can enjoy an anime about music and same sex romance," he tweeted. "Straight dudes out there, be confident in your sexuality, and if people question it....who cares?"
Furthermore, Sudarso has been married to Sarah Sudarso since 20 June 2015. They have one child together.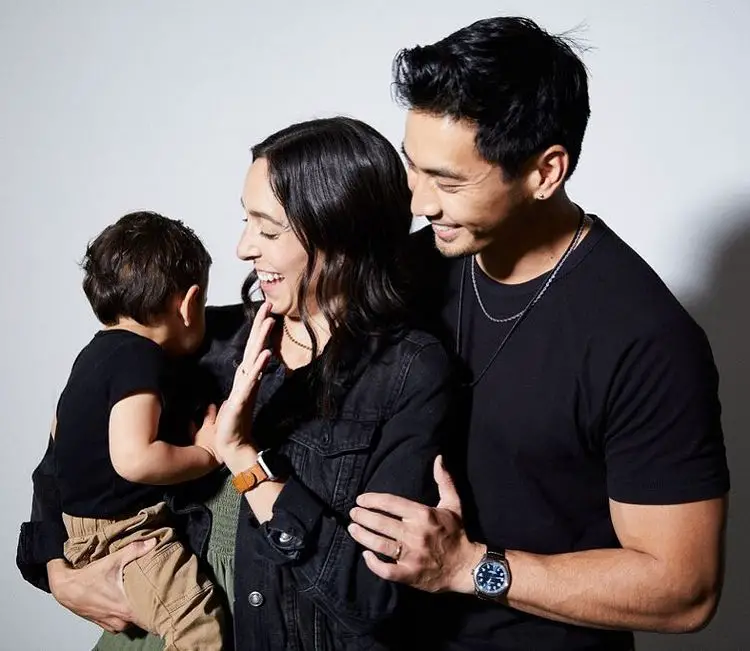 Brother Peter Adrian Sudarso
Yoshi Sudarso's younger brother Peter Adrian Sudarso is also an actor and model. He was born on 20 August 1990 in Jakarta, Indonesia. He went to California State University Long Beach and Cerritos Community College, where he studied arts and theater. 
Like his brother, Peter also embarked on a career in acting. He modeled for brands like Apple and appeared on a few episodes of JustKiddingFilms and the Power Rangers franchise. 
Moreover, the Sudarso brothers are also YouTube celebrities as they have been creating videos and fashion blogging on social media platforms. Peter has amassed an Instagram following of 185k with his YouTube persona. In addition, he also models clothing brands like Pacsun and Black Lapel.