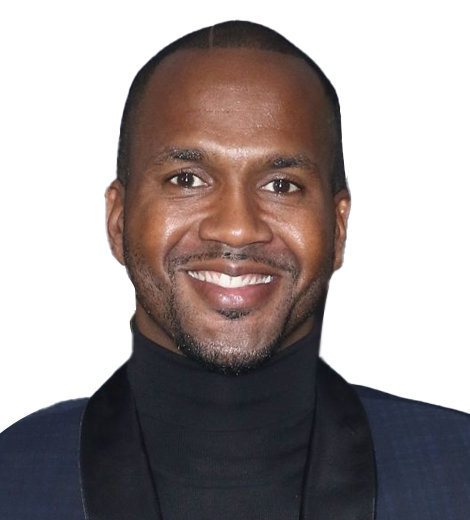 Quick Wiki
Full Name

Van Lathan

Occupation

Journalist, Podcast Host

Nationality

American

Birthplace

Louisiana, USA

Birth Date

Apr 16, 1980

Age

43 Years, 1 Months
Quotes
"Part of the reason why I felt so inspired in the moment to talk to him and direct my thoughts towards him is because [of] the profound impact that his music has had on my life and the disappointment that I've been feeling."
"It seems like he's fallen away from something that made him so powerful in the first place."
Former Correspondent at TMZ
Van Lathan | Biography 2021
Lathan's book 'Fat, Crazy, and Tired: Tales from the Trenches of Transformation,' is expected to be published on 18 January 2022
Van Lathan had a conflict of opinion with rapper Kayne West, who claimed American Slavery was a choice, in his interview on 'TMZ Live.' Lathan, who was in the newsroom, directly spoke to him that he was disappointed with his comments, and people from his community who came from the 400 years of slavery had to deal with marginalization issues.
---
Van Lathan is an American media personality, who became famous for his confrontation with rapper Kanye West.
Who is Van Lathan?
Van Lathan is a former host of TMZ Live. During his time at TMZ Live, he famously got involved in an argument with rapper Kanye West in 2018, after the rapper stated that American slavery was a choice. Lathan also hosted a weekly podcast, Van Lathan's The Red Pill, from 2018 through 2019. In April 2020, Lathan joined the podcast network, The Ringer and co-hosted two podcasts, such as The Wire: Way Down in the Hole with Jemelle Hill and Higher Learning with Rachel Lindsay. He is also an executive producer of 'Oscar'-winning short film Two Distant Strangers (2020).
Early Bio
Van Lathan was born on 16 April 1980 in Baton Rouge, Louisiana, to Van Terry Lathan Sr. and Christal Ellis. He was a chubby child growing up. He graduated from McKinley High School.
Early Career
Lathan began his career as a tour guide in 'The TMZ Tour' segment of the adventure documentary television series Extreme in 2012. Later, he hosted the live version of the TMZ news program called TMZ Live.
Van Lathan Vs. Kanye West
While addressing American slavery during an interview on TMZ Live on 1 May 2018, American rapper Kanye West said that 400 years of American slavery was a choice. After hearing West's comment about slavery, Lathan, who was in a newsroom, spoke directly to West. 
He told the rapper that his comment was misleading and he should not be reckless about the words he says. He told West that people from his community, who came from the 400 years of slavery, have to deal with marginalization, and slavery was not a choice. 
"Frankly, I'm disappointed, I'm appalled and, brother, I am unbelievably hurt by the fact that you have morphed into something, to me, that's not real," Lathan concluded.
According to Lathan, West apologized to him after his argument. As reported in ABC News, West later wrote in a deleted tweet that he brought up the 400 years topic in the interview because people cannot be mentally imprisoned for the next 400 years and people need to have free thought now. He also stated that his statement in the interview was just an idea of free thought.
Fired from TMZ
In October 2019, Lathan was fired from his job after getting involved in a physical altercation with his co-host Michael Babcock. The quarrel happened during an argument over politics in a segment of TMZ Live. Reportedly, the on-air face-off of Lathan and Babcock was edited out. After the incident, Lathan was suspended and fired a few days later. 
'Van Lathan's The Red Pill'
While Lathan was still at TMZ, he started hosting a weekly podcast called Van Lathan's The Red Pill from 20 February 2018. In the podcast, he talked with diverse guests, including actors, writers, entrepreneurs, and media personalities, about different issues such as news, politics, and pop culture. The podcast aired until December 2019.
The Ringer
Lathan joined the sports and pop-culture podcast network called The Ringer on 12 April 2020. At The Ringer, he co-hosted two podcasts such as The Wire: Way Down in the Hole with Jemelle Hill and Higher Learning with Jemelle Hill. 
The Wire: Way Down in the Hole was launched on 15 April 2020. In this podcast, Lathan and Hill talked about every episode of HBO's hit crime drama series The Wire from its first season and gave critical reviews. The podcast aired twice a week (every Monday and Wednesday) until it ended on 21 December 2020.
Lathan's other podcast, Higher Learning, was first aired in May 2020. In this, Lathan and Lindsay talked about vital issues of Black culture, politics, and sports while also inviting guests to debate about those issues. This podcast also airs twice a week to date.
Book
Lathan is in the process of writing his first book titled 'Fat, Crazy, and Tired: Tales from the Trenches of Transformation,' in which he would share his struggles of weight loss and mental health journey. He is also expected to give practical advice on attaining and maintaining good health. The book is expected to be published on 18 January 2022.
Short Film
Lathan was one of the executive producers of the 'Oscar'-winning sci-fi short film Two Distant Strangers, which follows the story of racially motivated police violence against a Black man named Carter (played by rapper Joey Bada$$). In the short film, Carter gets stuck in a time loop where he tries to get home to his dog but is killed by a White cop every time. He tries every possible thing to change the ending, but nothing changes. 
The short film was written by 'Emmy Award'-winning writer and producer Travon Free and co-directed by Free and Martin Desmond Roe. The 32-minute short film was released on 20 November 2020. Later, it started streaming on Netflix on 9 April 2021.
Two Distant Strangers received the Oscar for 'Best Live Action Short Film' in 2021. The short film also won the 'African-American Film Critics Association (AAFCA) Award' for 'Best Short Film' in the same year.
Personal Life
 Lathan's father passed away on 5 July 2021. On his Instagram post, he mentioned that his father's death was unexpected and devastating to his family.