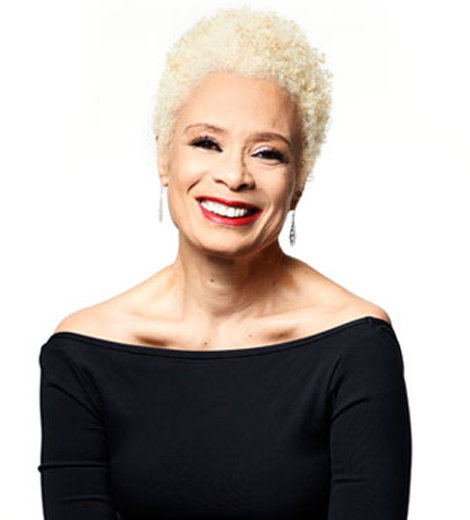 Quick Wiki
Full Name

Valarie Pettiford

Occupation

Actress

Nationality

American

Birthplace

New York, USA

Birth Date

Jul 08, 1960

Age

63 Years, 4 Months
Cast of the 2012 movie 'Stars in Shorts'
Valarie Pettiford | Biography
Valarie Pettiford appeared in a recurring role in the 2008 series Tyler perry's 'House of Payne'
Valarie Pettiford is married to Tony Rader, her manager, actor, and former Philadelphia pitcher.
---
Valarie Pettiford is an American stage and television actress.
Who is Valarie Pettiford?
Valarie Pettiford started her career as a dancer and choreographer and has led a long and successful career in Hollywood. 
The 61-year-old actress was born on 8 July 1960 in Queens, New York, to Ralph and Blanch Pettiford. She began her career when she was 18, during her school. She graduated from the High School of Performing Arts in 1978. 
Career 
Pettiford's career began as a dancer and a choreographer in Bob Fosse productions on Broadway. She appeared on several broadway shows such as Ladies and Gentlemen, Jerome Kern!, and West Side Story in 1987, The Naked Truth in 1994, and from 1995 to 1996, she starred as Julie in Show Boat. 
In 1978, when she was 18, Pettiford appeared in the movie The Wiz. Likewise, she appeared as Denise in the 1990 movie Street Hunter. She has also made appearances in several movies such as Confidences, Glitter, Like Mike, and Paris, where she portrayed the role of Terry. 
Pettiford can also be seen in the movies, Stomp the Yard in 2007, Why Am I Doing This? Why Did I Get Married Too?, and Jumping the Broom in 2011. In 2012, she appeared as the Angel of Death in Stars in Shorts and Pamela Colburn in My Favorite Five. 
Her television credits include Will to Love, One Life to Live, The X Files, Jack & Jill, and Sliders. She can also be seen as Grace Noyland in The District from 2002 to 2003. She also made guest star appearances in CS Miami, CSI: Crime Scene Investigation, Bones, Criminal Minds, and Sliders. 
Pettiford appeared in a recurring role in the 2008 series Tyler perry's House of Payne. 
In 2013, she was in the movie The Dempster Sisters, where she played the role of Elizabeth Dempster. 
Family 
Valarie Pettiford is married to Tony Rader. Rader is her manager, actor, and former Philadelphia pitcher. The couple got engaged in 1991.