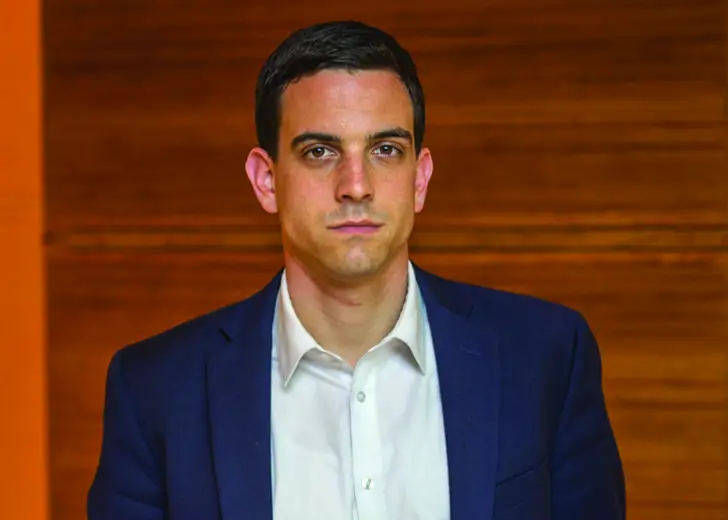 Quick Wiki
Full Name

Trey Yingst

Birth Date

Sep 10, 1993

Age

30 Years, 0 Months

Nationality

American

Birthplace

USA

Zodiac Sign

Virgo

Occupation

Reporter, Correspondent

University

American University School of Communication

Education

Graduated

Relationship Status

In a Relationship

Girlfriend

Adi Spiegelman

Height

Undisclosed

Net Worth

Undisclosed
Fox News Foreign Correspondent
Trey Yingst | Biography
Forbes' annual 30 Under 30 subjects in 2019
Trey Yingst is an American reporter and journalist who works as a Fox News, foreign correspondent in Jerusalem, Israel.
---
What Language Does Trey Yingst Speak?
Trey Yingst is a journalist who speaks English, Arabic, and Spanish language. He was born on 10 September 1993 and grew up in Harrisburg, Pennsylvania. He attended Central Dauphin High School.
Later, in 2016, Yingst received a BA in Broadcast Journalism from the American University School of Communication. 
Yingst began his journalism career at News2Share, a media outlet he co-founded with Ford Fischer white; both were still American University students. He worked at News2Share and reported from Gaza, Ukraine, Rwanda, and Uganda. 
As per the Los Angeles Times, Yingst was also arrested during a protest in Ferguson. However, with the help of the ACLU, the arrest was later overturned.
He then joined One America News Network, where he was the network's chief White House correspondent for 16 months. During his time there, he covered the Trump administration.
Yingst was the first to report on major stories, such as the indictment of 13 Russian nationals and the plans of Iraqi Prime Minister Haider al-Abadi to meet with President Trump. The Poynter Institute for Journalism described Yingst as aggressively questioning the Trump administration.
Yingst entered the Fox News international correspondent team in 2018 and has been working there since. During a live shot in February 2019, Israeli troops moved Yingst and his crew because grenades were thrown in their direction. He has also broadcasted under fire from rockets, some of which occurred while he was live on the air.
In March 2019, Mediaite interviewed him, and he also attended the White House Correspondents Dinner later that year. Besides, he was selected as one of Forbes' annual 30 Under 30 subjects in 2019. Moreover, since joining Fox News, he has held reports in Gaza, Ukraine, and Bahrain.
In August 2019, Yingst broke the story about the Bonita Queen, an oil tanker smuggling Iranian oil to Syria. The US government authorized the tanker two weeks after the Fox News report.
Also Read: John William Muller - Age, Wife, Married, Salary, Net Worth, Bio
As per Western intelligence sources, Yingst reported exclusively in September 2019 on a classified Iranian base in Eastern Syria capable of storing precision-guided missiles. Unfortunately, the site was bombed six days later, killing at least 21 people.
Yingst has also been in charge of FNC's live coverage of Russia's invasion of Ukraine, providing coverage from the ground in Kyiv 24 hours a day, seven days a week. In addition, he reported on the pullout of US troops from the region from Qatar, Doha, Kabul, and Afghanistan, in the summer of 2021.
Moreover, he got an exclusive look inside a Taliban prison and spoke with Anas Haqqani, the leader of the Haqqani Terror Network, while in Afghanistan. Yingst had also covered the Israel-Hamas conflict from the Gaza Strip earlier that year.
In February 2022, Yingst reported from Ukraine for more than a month, covering the days leading up to Russia's invasion on 24 February and the country's battle to fight back the Russian troops in the weeks that followed.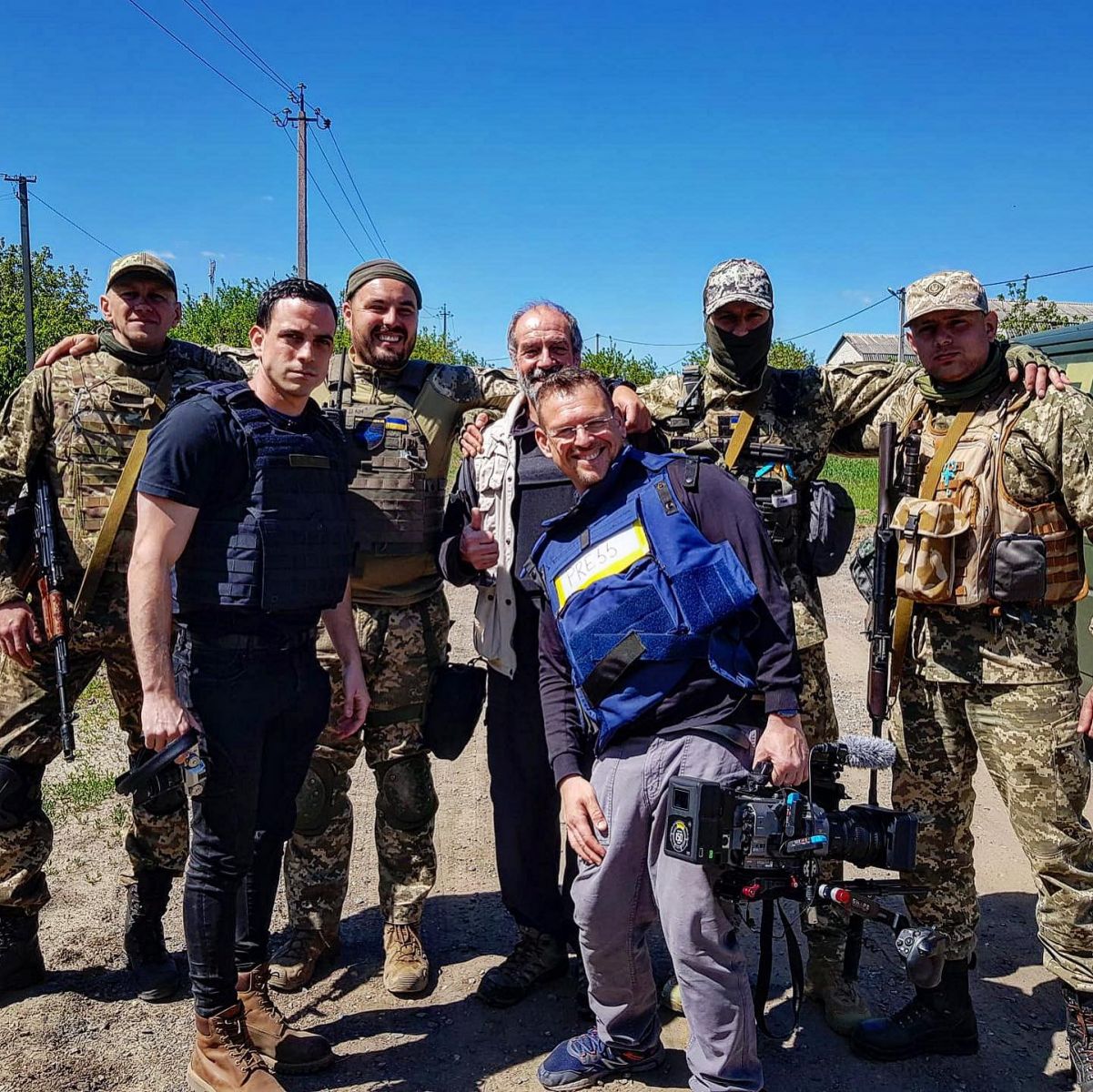 Is Trey Yingst Married?
Yingst is not married as of June 2022 and does not have a wife. However, he is currently dating Adi Spiegelman, a tennis player. She is also a fashion model in addition to her professional tennis career. 
They were first seen together at the 2019 White House Correspondents Dinner. However, there is no official details about their wedding.