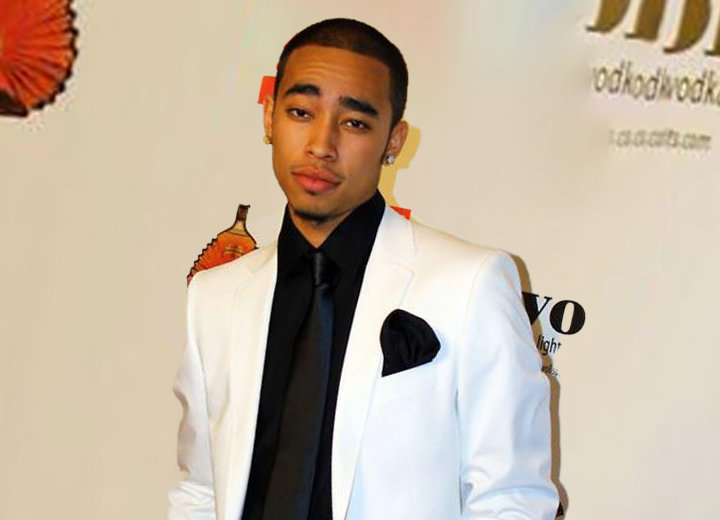 Quick Wiki
Full Name

Tracy Marrow Jr

Birth Date

Nov 23, 1991

Age

32 Years, 0 Months

Nationality

American

Zodiac Sign

Sagittarius

Occupation

Singer, Producer

Mother

Darlene Ortiz

Father

Ice-T

Father's Occupation

Rapper, Actor
Son Of Rapper Ice-T
Tracy Marrow Jr | Biography
Gained Prominence For Being The Son Of Rapper Ice-T
Tracy Marrow Jr. is the son of rapper and actor Ice-T
---
Who is Tracy Marrow Jr?
Tracy Marrow Jr is an American singer, record producer, and actor born on 23 November 1991 in the United States. However, there is not much data about his early life and educational details.
Marrow Jr began his career in 2017 by joining his father's band, Body Count, following in his father's footsteps. However, he is mostly known for being the son of the popular rapper Ice-T.
Marrow Jr has worked as a backup singer and released singles from the album Bloodlust. He also collaborated with his father on songs such as 'Bum-Rush,' 'All Love Is Lost,' and 'The Ski Mask Way.'
In 2020, he released the album Carnivore, which included the songs' The Hate is Real and Thee Critical Beatdown.'
Talking about Marrow Jr's father, Ice-T started his career as an underground rapper in the 1980s. He was then signed to Sire Records, where he launched his debut album Rhyme Pays in 1987.
In the succeeding year, he established the record label Rhyme $yndicate Records and released another platinum-selling album titled Power. In addition, Ice-T also had several gold-certified albums.
Ice-T is also one of the founders of the heavy metal band Body Count, which he presented on the track 'Body Count' from his 1991 rap album O.G. Original Gangster. In 1992, the band issued their self-titled debut album. 
Unfortunately, Ice-T sparked a debate with his song 'Cop Killer,' the lyrics of which discussed the assassination of police officers. As a result, he requested that his contract with Warner Bros. Records be terminated. 
His other solo album, Home Invasion, was released in February 1993 by Priority Records. Ice-T then released two more albums in the late 1990s.
Speaking of his acting career, during the 1980s, Ice-T had minor roles in the films Breakin' and its sequels, Breakin' 2: Electric Boogaloo and Rappin', before making his breakthrough as police detective Scotty Appleton in New Jack City (1991). 
Ice-T received top billing for his performance in Surviving the Game (1994), and he continued to appear in minor roles in TV shows and films throughout the 1990s. In addition, he has also played NYPD Detective/Sergeant Odafin Tutuola on the NBC police drama Law & Order: Special Victims Unit since 2000. 
Ice-T and his current wife Coco Austin's home life was the subject of the reality television program Ice Loves Coco, which aired on E! for three seasons from 2011 to 2013. In 2018, Ice-T started hosting the Oxygen cable channel's true-crime documentary In Ice Cold Blood. 
Also Read: Jeremy Hutchins - Age, Net Worth, Height & Girlfriend 
Marrow Jr's Parents First Met At A Club
Marrow Jr's mother is Darlene Ortiz. His parents met at the club where the movie Breakin' was filmed in 1984. Ortiz also appeared on the covers of Rhyme Pays and Power after they started dating.
Before marrying Ortiz, Ice-T was previously married to Adrienne, with whom he shared a daughter LeTesha Marrow, born in 1976. 
Following Ice-T and Ortiz's divorce, Ice-T married Nicole Coco Austin in 2002. The couple is still together and shares one daughter, born in 2015.