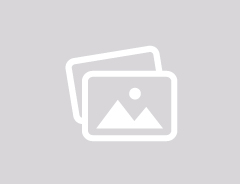 Quick Wiki
Full Name

Tory Shulman

Occupation

Show Host

Nationality

American

Birthplace

Washington, D.C. USA

Birth Date

Jan 12, 1982

Age

41 Years, 4 Months
Co-Host Of 'Daily Blast Live'
Tory Shulman | Biography
Former Stand-up Comedian
After that, she eventually landed her career as a host on television. She hosted various television shows such as 'Movie Up', 'Dailies', and 'Movie Mob' on ReelzChannel. After that, she hosted 'Last Night on TV' for MSN.com, where she used to recap hours-long reality television shows within four minutes. Later, she hosted the reality television show 'Big Ideas.' 
---
Tory Shulman is an American comedian and television hostess. She currently co-hosts a nationally syndicated daytime talk show, Daily Blast Live (DBL).
Who is Tory Shulman?
Tory Shulman was born and raised in Washington D.C. She aspired to be a performer as a child. She initially started doing nightly stand-up comedy at the dinner table. She eventually progressed to Upright Citizens Brigade (UCB) improv and stand-up comedy. She later moved to Los Angeles and got her SAG card by being a 'bikini double' in the police procedural drama television series CSI: Miami. 
After that, she eventually landed her career as a host on television. She hosted various television shows such as Movie Up, Dailies, and Movie Mob on ReelzChannel. After that, she hosted Last Night on TV for MSN.com, where she used to recap hours-long reality television shows within four minutes. Later, she hosted the reality television show Big Ideas. 
Furthermore, Shulman is the pop culture correspondent at FOX 11 Los Angeles and a co-host of Sam in the Morning on LA Talk Radio. She also performs stand-up comedy at venues like The Comedy Store, The Viper Room, and Flappers.
'Daily Blast Live'
Shulman has been co-hosting 30-minute daytime news and entertainment show Daily Blast Live since its premiere in 2017. Tegna Inc. announced on 20 July 2017 that Daily Blast Live would premiere on 11 September 2017 across 36 Tegna markets and live-streamed nationally on Facebook and YouTube. At the time, Tegna also announced eight hosts from diverse backgrounds such as television, media, fitness, comedy, and sports.
Aside from Shulman, other co-hosts announced were seasoned correspondent and football fanatic Erica Cobb, actress Tracey Gold, stand-up comedian Al Jackson, broadcast journalist Sam Schacher, reality television star Jeff Schroeder, comedienne Ebony Steele, and fitness expert Jen Widerstrom.
On 5 September 2018, three new hosts — actor and singer-songwriter Beau Davidson, fashion and style expert Stefanie Jones, and football wide receiver Brandon London — joined Daily Blast Live. The show also picked a new Tegna station, KFMB-TV, in San Diego, California, and 14 additional non-Tegna markets. Beginning 10 September 2018, Daily Blast Live became available in 50 markets.
The show is based on the host's unanticipated opinions and distinctive viewpoints on the day's news, trending topics, and viral, sharable content.
Age
Shulman's birth bio has not been disclosed yet. A Twitter user wished her birthday on 12 January. Some sites also claim her birthday to be on 12 January, and she was born in 1982. In this regard, Shulman's age is 39 years as of 2021. 
Husband
Shulman first met her future husband, Brooks Palmer, in Los Angeles in 2007 when he was producing her first job hosting a movie channel show. They became best friends, and then on Valentine's Day 2010, he proposed to her. She said no at that time, but she quickly changed her mind as she accepted his proposal on 16 February. 
After dating for several years, they got married in 2013. On 26 October 2021, Shulman marked their eighth wedding anniversary on Instagram.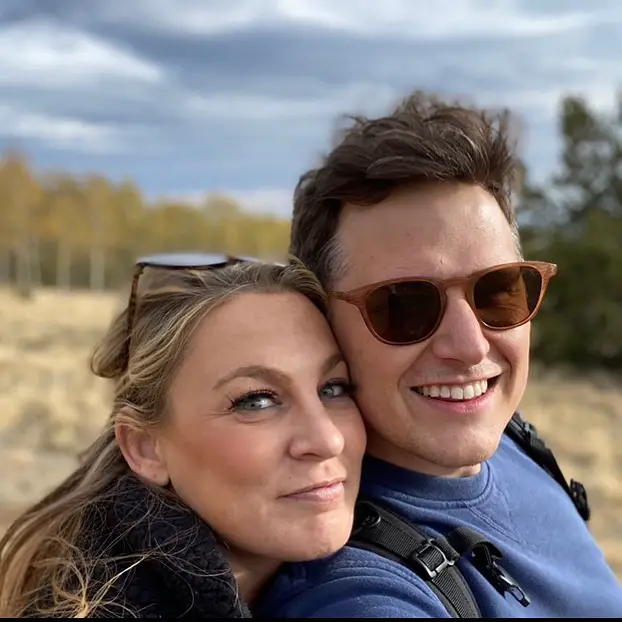 Shulman lives in West Hollywood, California, with Palmer and two rescue dogs named Barnaby and Josie Rose. According to her Twitter bio, she currently lives in Denver, Colorado.