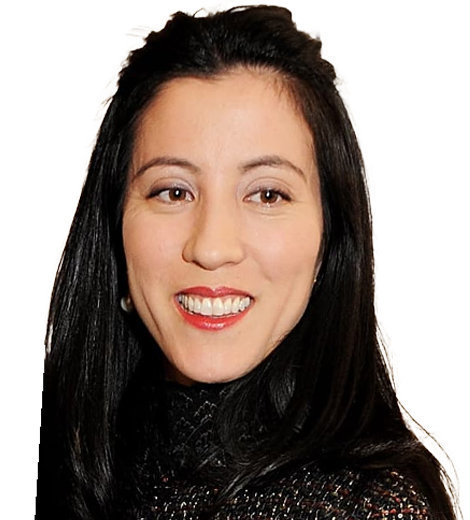 Quick Wiki
Full Name

Tamiko Bolton

Occupation

Entrepreneur, Consultant, Yoga Instructor

Nationality

American

Birthplace

California, USA

Birth Date

Oct 18, 1971

Age

52 Years, 1 Months
Wife of Billionaire George Soros
Tamiko Bolton | Biography 2021
George Soros and Tamiko Bolton first met at a dinner party in 2008. They, however, kept maintained their relationship a secret. Nearly after four years of dating, George Soros popped the question to her during a summer weekend in 2012. The duo got engaged in August 2012 and wedded in September 2013.
---
Tamiko Bolton is the third wife of Hungarian-American billionaire George Soros.
Who Is Tamiko Bolton? 
Tamiko Bolton rose to prominence after she began dating billionaire and philanthropist George Soros in 2008. Besides being known as the third wife of Soros, she is also a pharmacologist and an entrepreneur. 
However, there is an age gap of 40 years between Tamiko and her husband. When the pair announced their engagement in August 2012, Bolton was 40 years old, and her billionaire fiancé was 82 years old. She married Soros in September 2013 at a lavish wedding and became his third wife. The grand event was widely broadcast, and many well-known public leaders and celebrities, including Gavin Newsom, Nancy Pelosi, and Bono, were present at the reception.
Early Life and Education 
Tamiko Bolton was born on 18 October 1971 in California, USA, to a Japanese-American mother and an American father. Her mother worked as a nurse, and her father, Robert J. Bolton, is a retired naval commander. She was raised in California, USA.
Throughout her childhood, both her parents emphasized the importance of a strong work ethic. Tamiko Bolton earned a bachelor's degree from the University of Utah and a master's degree from the University of Miami in Business Administration.
Career
Bolton has been working in the health and education fields as a consultant and entrepreneur. She started an Internet-based dietary supplement and vitamin sales business.
She continued to build enterprises that would allow her to earn from her passion for health and fitness. She became a certified yoga instructor and started another internet business. The company was founded to educate others about the benefits of yoga through an online medium.
Marriage between Tamiko Bolton and George Soros
George Soros, a billionaire investor, activist, and supporter of liberal political causes, popped the question to her during a summer weekend in 2012 at his Southampton home. They announced their engagement in August 2012 and exchanged wedding vows in September 2013 at Soros' Bedford, New York, residence and became his third wife.
Their nondenominational ceremony was performed by Kimba Wood, a US Federal judge. It was the third marriage of Soros and the second marriage of Bolton. However, the details about Bolton's previous marriage have been kept out of the public eye. 
The grand event was widely broadcasted. Many public figures like politicians, country leaders, and celebrities, including former President of the World Bank Jim Yong Kim, former President of Estonia Toomas Hendrik Ilves, former President of Liberia Ellen Johnson Sirleaf, Prime Minister of Albania Edi Rama, President of the European Central Bank Christine Lagarde, and Irish singer, and songwriter Bono, were present at the event. 
In 2008, the couple met at a dinner reception. Since then, Bolton and Soros kept their relationship a secret until the summer of 2012 when they were seen together at a Paley Center of Media for screening of the film The Intouchables.
About Bolton's husband: George Soros
George Soros was a well-known hedge fund entrepreneur who managed client funds in New York from 1969 to 2011. He allegedly made a $1 billion profit shorting the British pound in 1992. He was also dubbed as "the Banker Who Broke the Bank of England." 
As of 2018, Soros had transferred $18 billion from his family office to his Open Society Foundations, making him one of the most generous givers. His fund's assets are estimated to be worth $8.4 billion as of March 2021.
Soros has been married twice before. From 1960 to 1983, he was married to Annaliese Witschak. Annaliese was a Jewish refugee from Germany who had been orphaned during the war. The couple share three children: Robert Daniel Soros (born in 1963), Andrea Soros Colombel (born in 1965), and Jonathan Tivadar Soros (born in 1970.) 
Then in 1983, Soros tied the knot for the second time with Susan Weber Soros, an American historian, shortly after divorcing Annaliese. Susan was twenty-five years younger than Soros. They have two sons together: Alexander Soros (born in 1985) and Gregory Soros (born in 1988). In 2005, the couple ended their two-decades-long marriage and headed for divorce. 
After separating from his second wife, Soros was in a relationship with a Brazilian actress, Adriana Ferreyr. They met in 2006 and had a tumultuous relationship that ended in early 2010. 
The $50 Million Lawsuit
Ferreyr, who is 52 years younger than Soros, filed a $50 million lawsuit against him in August 2011 in Manhattan. The Lawsuit was filed for fraud, harassment, emotional anguish, estoppel, assault, and violence. 
According to reports from Business Insider, Soros apparently promised Ferreyr a $1.9 million apartment on the Upper East Side. Instead, Soros reportedly told her that he had handed the apartment to another woman at a recent romantic rendezvous. According to reports, Soros allegedly assaulted her, slapped and choked her, and striked her with glass lamp. However, he denied all the claims.
During that time, Soros' lawyer, William Zabel, revealed in a statement emailed to the BBC that the billionaire once had an "on-again, off-again and non-exclusive relationship with Ms. Ferreyr." However, the allegations were "riddled with false charges and is obviously an attempt to extract money from my client, who is known to be a very wealthy man," Zabel stated. He also added that the police report noted: "no assault occurred."