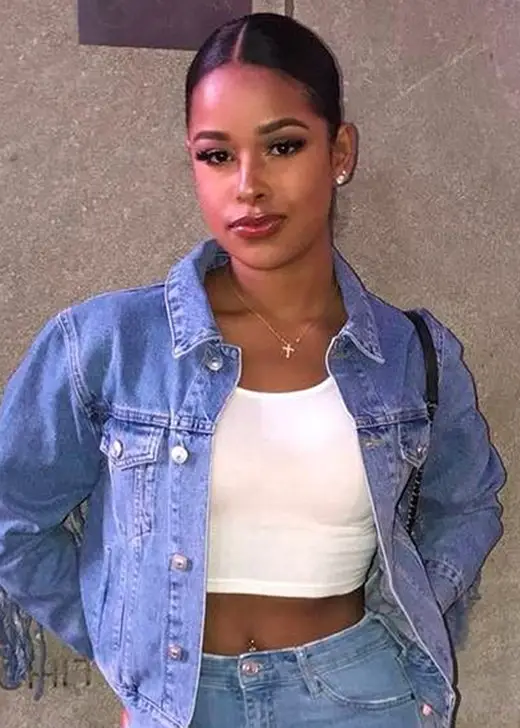 American Instagram Model
Taina Williams | Biography
Rapper G Herbo and Instagram model Williams have been in a serious relationship for three years, and it looks like they will marry each very soon as they are already engaged. During an exclusive interview with Fly Guy DC and Miasia Symone from Streetz 94.5 in 2021, the rap artist shared that the wedding bells would ring anytime soon, stating, "Imma get married soon…I gotta married."
---
Taina Williams is an American Instagram model and celebrity best known for being the daughter of Emily Bustamante.
Who is Taina Williams?
Taina Williams was born on 1 April 1998 in the United States. She has two younger half-brothers, named Johan and Jonas.
Earning over 2.5 million followers on her latainax3 Instagram account, she has actively promoted AncientCosmetics, a cosmetics line on her Instagram.
Taina Williams Is Set To Marry Fiancee G Herbo
Rapper G Herbo and Instagram model Williams have been in a serious relationship for three years, and it looks like they will marry each very soon as they are already engaged.
During an exclusive interview with Fly Guy DC and Miasia Symone from Streetz 94.5 in 2021, the rap artist shared that the wedding bells would ring anytime soon, stating, "Imma get married soon…I gotta married."
Although Herbo wishes to tie the knot with Williams real soon, he looks forward to getting established first so that he could be an ideal father figure.
"The only thing that's really been holding me back, man, and I don't want to blame it on my career or nothing like that…I ain't wana be the husband or that guy that look back and let ten years go by my life because I'm chasing my dreams and I'm neglecting my family… I wana be a stay home dad", he clarified.
The rapper also mentioned that his perspective on family and love had changed, and he prioritized his family life. He said he no longer wished to go to clubs, shows, and tours, leaving his family behind as he has been on the streets for so long.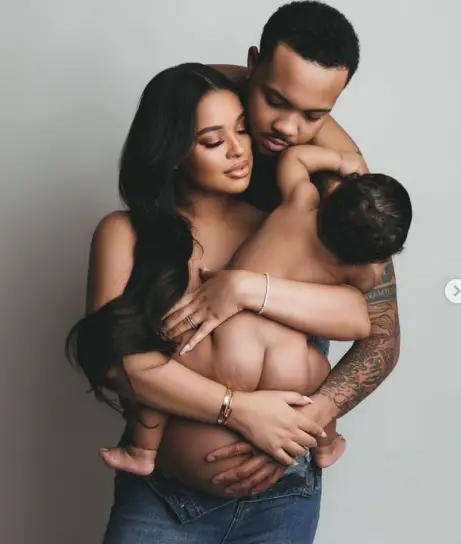 Tiana Williams with her boyfriend-turned-fiancee G Herbo and their son Essex William Wright (Photo: Instagram)
Her fiancee G Herbo has Dealt with Multiple Legal Charges 
Tania Williams' fiancee Herbo has dealt with multiple legal issues as well. As the rapper also shares a 2-year-old son together with an entrepreneur Ariana Fletcher, he was previously arrested on battery-related charges against her in April 2019.
When Herbo's first child was about a year old, the police responded to a call from Fletcher where she informed that the rapper reached into her Atlanta house and took her son following a heated discussion. According to Fletcher, he kicked her door down to enter the house, beat her in front of her son, and then took away the son.
Consequently, Herbo was then imprisoned and held on bond. Later in January, the solicitor's office reported that the rapper pleaded guilty to a misdemeanor battery charge and was sentenced to 150 hours of community service, 12 months of probation, and to attend a 24-week intervention program on family violence.
Later in December 2020, Herbo and his manager Joseph "Joe Rodeo" Williams, including two alleged co-conspirators, Steven Hayes Jr., Demario Sorrells, and Terrence Bender, got indicted on 14 federal charges related to allegedly defrauding people for four years and aggravated identity theft. The core issue cited was the rapper and 
According to TMZ, Herbo marked his presence in front of a federal judge for the first time about these charges. Legal documents witnessed by TMZ stated that the rapper posted a $75000 bond after appearing through Zoom.
Children
Herbo and Williams welcomed a baby boy, Essex William Wright, on 27 May 2021. In the same year, the couple announced that they were also expecting a second baby just in time for Christmas on 24 December.
The rapper's ex-wife, Fletcher, recently accused him of disregarding claims by their son Yosohn that Herbo's fiance Williams put her hands on him, resulting in a scar. However, Williams denied accusations of child abuse put forward by Fletcher. Williams also utilized Instagram to defend herself by stating that she loves Yosohn and that she would never lay a finger on him.
"I have always had to hide my love for Yosohn out of respect for you and your wishes," she wrote on Instagram. She added, "When I met Herb, I knew he was a part of the package. I signed up for this even with all the drama that came with it. I've always had hope that we could settle our difference like adults for the sake of our children".
Is Fabolous Taina Williams' dad?
Taina Williams is the step-daughter of Brooklyn-born rapper Fabolous. Her biological mother, Emily Bustamante and Fabolous began seeing each other in 2001.
The Brooklyn rapper and Bustamante welcomed their third child together and the first daughter on 10 October 2020, as she shared on her Instagram story. Their first son Johan was born in 2008, and their second son Jonas was born in 2015.
In March 2018, the rapper physically abused Bustamante, punching her face repeatedly seven times, which led to serious injuries. According to the court's documents, she succumbed to severe bruises and lost two of her front teeth. Additionally, the rapper remained guilty of making death threats to Bustamante and her family. Consequently, he was given a citation for domestic violence and the death threat; however, according to TMZ, Fabolous struck a plea deal in March 2019 and thus avoided prison time.
Who Is Taina Williams' Biological Dad?
Tainaa Williams has featured her biological father on her Instagram occasionally. 
Similarly, her stepdad, Fabolous, also shared a snap of him with Taina and her biological father in 2021. He wrote, "The caption showcased a postscript: "P.S. 1 Step Dad & 1 real Dad..Both Proud Dads."