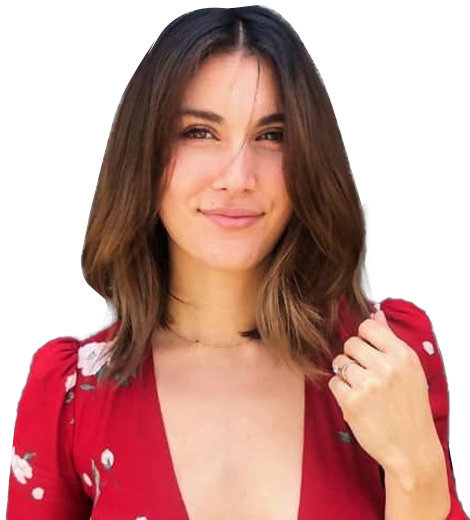 Quick Wiki
Full Name

Sydnee Goodman

Occupation

YouTuber, Social Media Personality

Nationality

American

Birthplace

California, USA

Birth Date

Mar 07, 1994

Age

29 Years, 2 Months
Lifestyle and Gaming YouTuber
Sydnee Goodman | Biography
Goodman along with Kate Franklin, launched a weekly podcast 'Shut Up! Keep Going,' in November 2020
Sydnee Goodman joined the online media company IGN Entertainment in 2018. She became the host, writer, and producer of 'The Daily Fix,' a daily news show covering video games and entertainment. She covered the gaming industry's multiple events, including E3, San Diego Comic-Con, Gamescom, and PAX. After three years of career at IGN, she quit the company to begin her solo career as a freelancer host, creator, and storyteller.
---
Sydnee Goodman is a former host and producer of IGN's games and entertainment news show, 'Daily Fix,' and a gaming YouTuber.
Who is Sydnee Goodman?
Sydnee Goodman is an American Gaming YouTuber. Her lifestyle and gaming YouTube channel have over 149k subscribers as of September 2021. She formerly worked as a host and producer of IGN's Daily Fix. Before joining IGN, she also worked at BuzzFeed and Red Bull Media House.
Early Bio and Education
Sydnee Goodman was born on 7 March 1994 in Yorba Linda, California. She is a Filipino-American. She graduated with a Bachelor of Science degree in Human Biology from the University of Southern California in 2016. 
During her college years, she was spirit leader (captain) of USC Spirit Group and worked as ambassador of USC. She cheered at all varsity sporting events, including Los Angeles Coliseum, 2015 Holiday Bowl, and PAC12 Championship game. She prioritized synchronization and cooperation between athletics, marketing, and spirit departments.
While at USC, she was also a part of The Order of Troy and Delta Delta Sigma Pre-Dental Honor Society. 
Career
Goodman began her professional career in June 2015 as a production assistant for a video gaming website called GameSpot for a brief period. She helped with production for the GameSpot during the Electronic Entertainment Expo 2015 (E3 2015).
From September to November 2015, she worked as project coordinator for Red Bull's marketing campaign in connection with the sci-fi action-adventure game franchise Destiny.
In June 2016, Goodman was hired in Red Bull Media House as a programming coordinator to execute channel operations across Red Bull's global digital video platforms, including YouTube and Vimeo. At Red Bull, she created analytic reports and initiated statistical testing to influence future content strategy. Goodman also worked as esports YouTube strategic lead, syndicating workflow and coverage for Red Bull Esports' events and content. She worked there till June 2017.
After quitting Red Bull Media House, Goodman joined media company BuzzFeed as a social media strategist for its YouTube channels BuzzFeedBlue and BuzzFeedVideo. She also starred in weekly videos, including 'We Trained With WWE For A Week' and 'We Played Grand Theft Auto V Without Breaking Any Laws', which attracted millions of views. She served BuzzFeed for about 10 months.
IGN Entertainment
In April 2018, Goodman joined an online media company, IGN Entertainment, and became the host, writer, and producer of The Daily Fix, a daily news show covering video games and entertainment. She covered the gaming industry's multiple events, including E3, San Diego Comic-Con, Gamescom, and PAX.
Goodman received both appreciation and criticism for her work. In an interview with bossbabe.com, she shared that she "would wonder when the bad comments rolled in if these people were actually right to say that I'm bad at my job or if I got the role because I'm hot." According to her, she always looked for negative comments, even if it was just one out of twenty comments. 
"I remember questioning myself so many times of whether or not I'm right for this. I've now learned that others' criticism doesn't speak to me as a person or who I am. I don't have to be a martyr for their problems. I've learned to use my daily routine to take care of myself," she continued about how she learned to her handle the criticism.
After serving IGN for three years, Goodman announced in her Twitter post on 19 April 2021 about her exit from IGN to focus on her solo career. She currently works as a host, creator, and storyteller as a freelancer.
Social Media
Goodman has been an active content producer and host on various social media platforms. She began creating content for Twitch, YouTube, and Instagram in September 2014. 
She goes by the name 'sydsogood' on her social media platforms and has amassed thousands of fan following through her social media interactions. Goodman has garnered 719k followers on her Snapchat account, 351k followers on Instagram, 149k subscribers on her YouTube channel, 60.6k followers on Twitter, 76.7k followers on her Twitch account, and 40.2k followers on her TikTok account, as of September 2021.
Additional Works
She had also made frequent guest appearances on gaming outlets, including IGN Live streams, to present newly released content. Furthermore, she had collaborated and got hosting opportunities with multinational semiconductor companies like Advanced Micro Devices (AMD). She had also worked as a backstage host for 'The Game Awards 2017.'
Podcast
In November 2020, Goodman, along with Kate Franklin, launched a weekly podcast called Shut Up! Keep Going. In the podcast, the duo explores internet curiosities. 
Personal Life
Goodman tied the knot with Alex Rubens in June 2018. Rubens is a general manager at Los Angeles Guerrillas. He is also a senior vice president of Team Operations for Esports at Kroenke Sports and Entertainment.