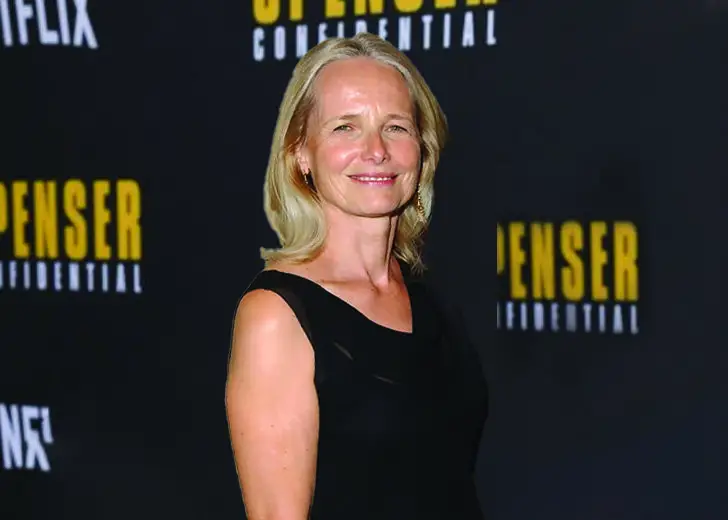 Quick Wiki
Full Name

Suzanne Newlander Arkin

Birth Date

Undisclosed

Nationality

American

Birthplace

USA

Occupation

Psychotherapist, actress, and director

Relationship Status

Married

Husband

Alan Wolf Arkin

Wedding Date

1996

Height

Undisclosed

Net Worth

Undisclosed
Wife of Award-winning Actor and Director Alan Wolf Arkin
Suzanne Newlander Arkin | Biography
Married to Alan Arkin since 1996
Suzanne Newlander Arkin is the wife of award-winning actor and director Alan Wolf Arkin.
---
Who is Suzanne Newlander Arkin?
Suzanne Newlander Arkin is an American psychotherapist, actress, and director. She has revealed no information about her birth date, early life, and educational details, as she prefers a private lifestyle.
Arkin debuted her acting career in the 2004 short film Blood (Thinner Than Water), directed and written by her husband, Alan Arkin. Besides, she is also a psychotherapist.
Also Read: Angela Stacy - Matt Lanter's Wife, Age, Birthday, Net Worth & Daughter
About Her Husband Alan Arkin
Alan Wolf Arkin is a screenwriter, director, and actor from the United States. Throughout his six-decade career, he has received numerous awards such as a British Academy Film Award, Academy Award, and a Golden Globe Award.
Alan is one of only six actors to have received an Academy Award nomination for Best Actor for their debut performance. He won the award for The Russians Are Coming, the Russians Are Coming in 1966. 
Alan is best known for his appearance in credits like Wait Until Dark, Catch-22, The In-Laws, The Heart Is a Lonely Hunter, Thirteen Conversations About One Thing, Glengarry Glen Ross, Grosse Point Blank, Little Miss Sunshine, Argo, and many more.
Arkin has been married to her husband, Alan Arkin, since 1996. The couple lives together in New Mexico. 
Alan used Arkin's surname, Newlander, for his character Norman Newlander in The Kominsky Method. He has previously been married two times before marrying Arkin.
He and Jeremy Yaffe were married from 1955 to 1961, with whom he has two sons named Adam Arkin, born 19 August 1956, and Matthew Arkin, born 21 March 1960. From 1964 to 1994, Alan was married to actress-screenwriter Barbara Dana, who appeared with him in segments of the 1970s television show Sesame Street. They lived in Chappaqua, New York, and had a son together: Anthony (Tony) Dana Arkin, born in 1967.