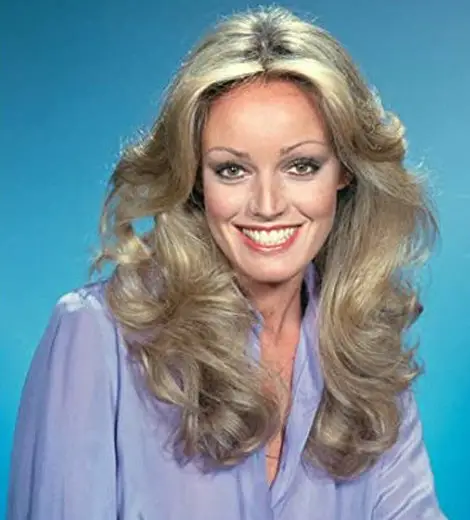 Quick Wiki
Full Name

Susan Anton

Occupation

Actress, Singer

Nationality

American

Birthplace

California, USA

Birth Date

Oct 12, 1950

Age

72 Years, 11 Months
Actor, Singer, Cast of the 1979 movie 'Goldengirl'
Susan Anton | Biography
Susan Anton was a pageant winner during her college days
Anton landed her breakthrough role of Goldine in the 1979 movie 'Goldengirl.' After the movie, Anton was even featured on the cover of the paperback version of the British writer Peter Lovesey's 'Goldengirl.'
---
Susan Anton is an actress and singer known for her role in the 1979 film Goldengirl.
Who is Susan Anton?
Anton began her career as a singer on the Muriel Cigar Commercial in 1976.
After the commercial, Anton appeared on The Merv Griffin Show more than 30 times. In 1978, she landed a variety series titled Mel and Susan Together aired on ABC. However, the show could not run for more than four weeks. The following year, she starred on another variety show Stop Susan Williams.
She even landed her breakthrough role of Goldine in the 1979 movie Goldengirl. After the movie, Anton was even featured on the cover of the paperback version of the British writer Peter Lovesey's 'Goldengirl.'
Her movie credits include The Girl Who Saved the World (1979), Spring Fever (1982), Cannonball Run II (1984), Hardesty House (1986), Lena's Holiday (1991), Playing with Fire (2008), and Painter (2020), among others.
Anton has also recorded several songs with country artist Fred Knoblock. The song 'Killin' Time' charted on the 'Top Ten Country Music' and was ranked on no. 28 Billboard's Hot 100 in the 1980s.
What is Susan Anton doing today?
As of now, 2021, Anton appears as a host on the TV series Idol Chart TV, following her 2020 appearance on the TV show Aunt Cissy as Jennifer Rogers.
How old is Susan Anton?
Susan Anton was born on 12 October 1950 in Oak Glen, California. After graduating from Yucaipa High School in 1968, she went to San Bernardino Valley College. She was a pageant winner during her college.
Marriage and Height
Anton married actor Jeff Lester in 1992 and settled in Las Vegas. Jeff Lester is known for his lead role in the ABC series 'Once a Hero.' He also appeared in the movies Star Trek IV: The Voyage Home, The Little Drummer Girl, and In the Cold of the Night.
Susan stands tall at 5 feet and 11 inches.
Net Worth
According to Celebrity Net Worth, Anton holds an estimated net worth of $10 million.