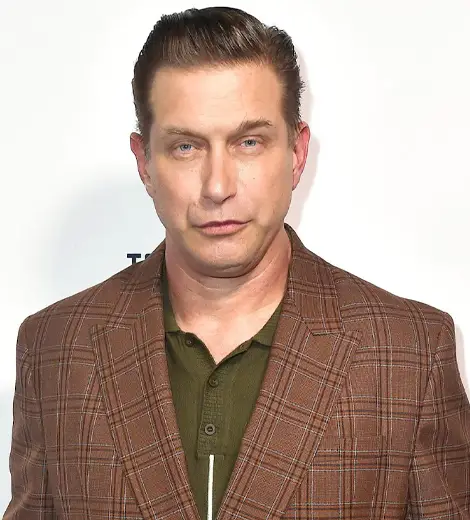 Quick Wiki
Full Name

Stephen Baldwin

Occupation

Actor

Nationality

American

Birthplace

New York, USA

Birth Date

May 12, 1966

Age

57 Years, 0 Months
Cast of the Oscar-winning Movie 'The Usual Suspects'
Stephen Baldwin | Biography
Stephen Baldwin's sister Hailey married famous singer Justin Bieber in 2018
Baldwin landed a breakout role in the 1994 film 'Threesome,' followed by which he acted in the 'Oscar Award' winning movie 'The Usual Suspects' in 1995.
---
Stephen Baldwin is an actor and media personality.
Who is Stephen Baldwin?
Baldwin is popularly known as a part of the Baldwin brothers as his elder brothers Alec, Daniel, and William have landed a successful career in Hollywood.
Family and Siblings
Stephen Baldwin was born on 12 May 1966 in Massapequa, New York. His father was a high school football coach, and his mother was a teacher. Baldwin has two more sisters, Elizabeth and Jane. He went to the American Academy of Dramatic Arts. As the Baldwin brothers are known for their work in the acting industry, their eldest brother Alec is recognized as critically successful among them.
Aftermath the 2021 negligent shooting claims against Alec, Stephen broke the family's silence and publicly expressed his regret for the death, resulting from the disaster.
Movies
Baldwin began acting in television in 1986 and frequently appeared in minor characters in movies.
He landed a breakout role in the 1994 film Threesome, followed by which he acted in the 'Oscar Award' winning movie The Usual Suspects in 1995.
Subsequently, he appeared in movies like Crimetime in 1996, Scar City in 1998, Friends & Lovers in 1999, The Flintstones in Viva Rock Vegas in 2000, Dead Awake in 2001, Lost Treasure in 2003, Six: The Mark Unleashed in 2004, Shark in Venice in 2008, The UnMiracle in 2017 and A Walk with Grace in 2019, among others.
Net Worth       
According to Celebrity Net Worth, Baldwin is estimated to have a net worth of $1 million.
Wife and Daughters
Baldwin married Kennya Deodato, a graphics designer, on 10 June 1990 after dating for three years. They have two daughters - the eldest Alaia, born in 1993, and the youngest Hailey, born in 1996.
Hailey got married to the famous singer Justin Bieber in 2018.