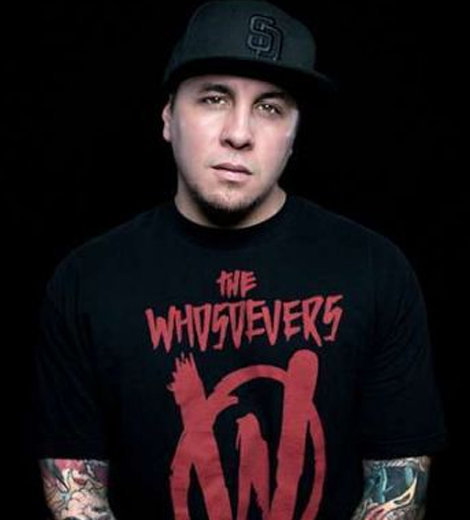 Quick Wiki
Full Name

Paul Joshua Sandoval

Nickname

Sonny Sandoval

Occupation

Musical Artist

Nationality

American

Birthplace

San Diego, California, USA

Birth Date

May 16, 1974

Age

49 Years, 6 Months
Frontman of Band P.O.D. (Payable On Death)
Sonny Sandoval | Biography
Co-founder of The Whosoevers Movement & Founder of Youth Of The Nation Foundation
The band was nominated for the 'Grammy Award' for the first time for 'Best Hard Rock Performance' for single 'Alive' at the 44th annual Grammy Awards in 2001. The following year, it received two Grammy nominations - one for 'Best Metal Performance' for 'Portrait' and another for 'Best Hard Rock Performance' for 'Youth of the Nation.'
---
Sonny Sandoval is an American singer best known as the frontman of the rap/rock band P.O.D. (in full Payable On Death).
Who is Sonny Sandoval?
Sonny Sandoval is a singer-songwriter and rapper. He is the co-founder and the lead vocalist of P.O.D. He has released nearly a dozen albums with P.O.D., including their groundbreaking album Satellite (2001). P.O.D. has sold more than 10 million records globally. The band also has sold out gigs on multiple continents. The band has received three 'Grammy Award' nominations. As a band member of P.O.D., he has collaborated with many artists, including Rock and Roll Hall of Fame inductee Carlos Santana and Katy Perry.
He also co-founded The Whosoevers movement, which aims to deliver the gospel message to a young generation to help them realize the true purpose in their life. The Whosoevers movement also runs a 'Kill the Noise' tour to reach out to the young generation with compassion and truth. In addition, he is the founder and president of the Youth of the Nation Foundation. 
'P.O.D.'
Sandover formed P.O.D. in 1992 with guitarist Marcos Curiel, drummer Wuv Bernardo, and bassist Traa Daniels. The quartet independently produced their records for six years and signed a record deal with Atlantic records in 1998. The following year, they released the album The Fundamental Elements of Southtown, featuring popular singles like 'Rock the Party' and 'Southtown.' The band then released the album Satellite on 9 September 2001, the same day the 9/11 terrorist attack happened. Satellite achieved huge commercial success and also received the three-time Platinum certification. The album featured hit singles' Youth of the Nation,' 'Boom,' and 'Alive.'
In November 2003, the band released its eponymous album, Payable on Death. It was not as successful as Satellite but had several hit songs. They later released albums such as Testify (2006), When Angels & Serpents Dance (2008), Murdered Love (2012), SoCal Sessions (2014), The Awakening (2015), and Circles (2018).
The band was nominated for the 'Grammy Award' for the first time for 'Best Hard Rock Performance' for single 'Alive' at the 44th annual Grammy Awards in 2001. The following year, it received two Grammy nominations - one for 'Best Metal Performance' for 'Portrait' and another for 'Best Hard Rock Performance' for 'Youth of the Nation.'
Now
Sandoval is now busy with tours. In September 2021, he embarked on a U.S. tour with P.O.D., honoring the 20th anniversary of their breakthrough album, Satellite. They also released 'Satellite: 20th Anniversary Edition' on double-CD and digital platforms in September 2021. He will be touring with P.O.D. in January 2022 in Houston, Cedar Park, and Dallas, Texas.
Early Bio
Sonny Sandoval was born Paul Sandovalon on 16 May 1974 in San Diego, California. Sandoval was born in a mixed ethnic family. He is Mexican, Italian, and Pacific Italian. 
He has a troubled upbringing. His parents divorced when he was a child, and he witnessed drugs and street life at a young age. At age 19, he lost his mother due to Leukemia, a cancer of the blood and bone marrow. The devastating loss of his mother became a turning point in his life as he became determined to make his mother proud. He then got actively involved in music.
Wife and Children
Sandoval is married to his wife, Shannon (née Kelly) Sandoval. He and his wife married in 1996. The couple has three children together - two daughters, Nevaeh and Marley, and one son, Justice. As of 2021, Nevaeh is 21, Marley is 17, and Justice is 14 years old.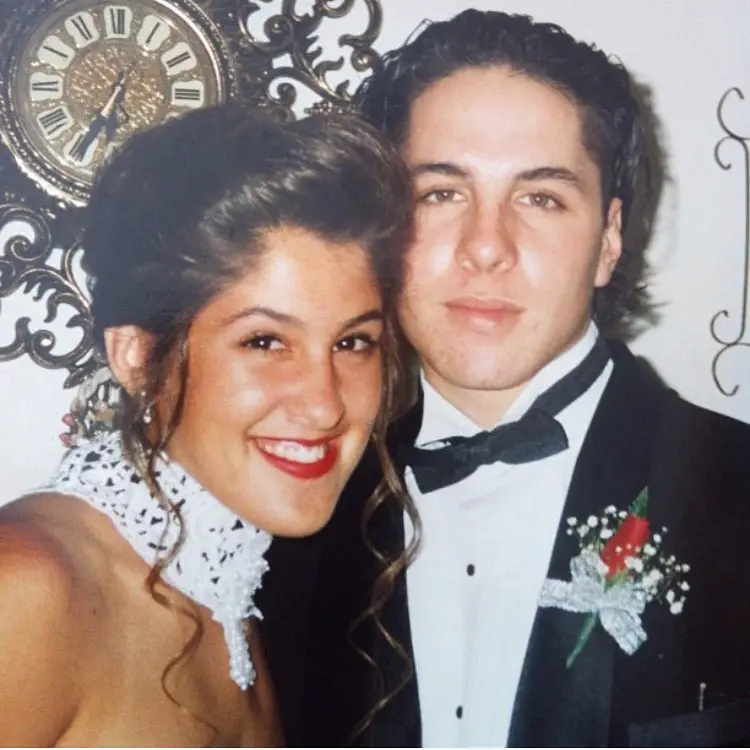 On 2 November 2021, he posted a series of his pictures with his wife, marking their 25th anniversary in the caption. He also wrote that they had been together for the past 31 years. He occasionally posts his wife's pictures on his Instagram, including her birthday, Valentine's Day, and Mother's Day, and expresses his love for his wife in those posts.
Net Worth
The exact net worth of Sandoval is yet to be known.