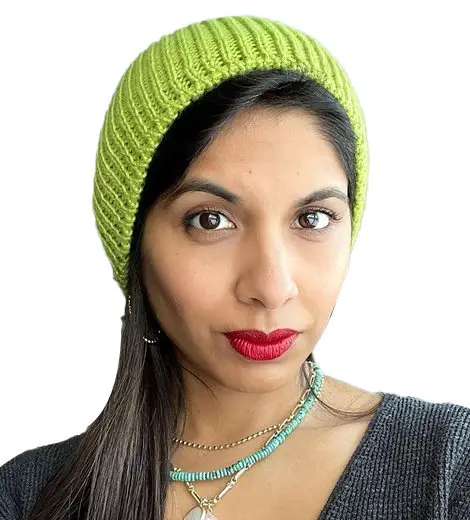 Quick Wiki
Full Name

Sheena Melwani

Occupation

Vocalist, Social Media Personality

Nationality

Canadian

Birthplace

Quebec Province, Canada

Birth Date

Sep 01, 1983

Age

40 Years, 2 Months

Zodiac Sign

Virgo

Height

5 Feet 4 Inches

Ethnicity

Indian Heritage

Orignally

India

Husband

Dinesh Melwani

Relationship Status

Married

Genres

Indian Classical, R&B & Pop

Instruments

Piano

Education

Degree in Music Theory And Composition

University

McGill University
Quotes
"All I've ever known is a life with music. I have been singing for as long as I can remember."
Creator of YouTube/ TikTok series 'Interrupted Series'
Sheena Melwani | Biography
Sheena's first video on the 'Interrupted Series' was when she played 'If the World Was Ending,' by JP Saxe in May 2020
Sheena Melwani is popular for her YouTube/ TikTok videos 'Interrupted Series,' in which she would be on piano performing popular songs and her husband, Dinesh Melwani, impersonating as The Real Indian Dad giving humors comments, as she sings. The series began in May 2020. As of December 2021, she has a million subscribers on YouTube, over 1.6 million followers on Instagram, 8.3 million followers on TikTok, and 200 thousand followers on Facebook. 
---
Sheena Melwani is a social media artist who rose to fame after posting cover songs on YouTube and Instagram. 
Who Is Sheena Melwani?
Sheena Melwani is a vocalist and musical artist who gained notoriety through social media platforms. She has a sizable online following, which started to grow after posting the fronts of several hit songs. 
As of March 2022, she has a million subscribers on YouTube, over 1.7 million followers on Instagram, 8.7 million followers on TikTok, and 323 thousand followers on Facebook. 
Melwani is more popular for her YouTube/TikTok series titled Interrupted Series. As she sings, her husband Dinesh Melwani gives humorous commentary as "The Real Indian Dad." The first episode premiered in July 2020. Currently, she is working on her debut album.
She Was Born And Bred In An Indian Family
Sheena Melwani was born on 1 September 1983 in Montreal, Canada, and of Indian descent. She was born and raised in an Indian business family. 
Even though she grew up in Canada, she has not forgotten her Indian heritage. As an Indian, she celebrates various Indian festivals such as Diwali, Holi, and Independence Day. 
She Showed Her Interest In Music As A Child
Melwani has been an avid music lover since her childhood. According to her, any event or get-together with her friends and family was an opportunity to interact with people. As a result, Melwani has progressed as a musician, pianist, and songwriter throughout her life. 
She Started Her YouTube Journey To Overcome Loneliness
In November 2007, Melwani started posting her music videos and cover songs on her self-titled YouTube channel while living alone in Tokyo. Melwani started her online journey "to overcome the sheer loneliness" as she lived far from her family and friends.
In an interview with a UK-based web publication YHP in June 2010, she admitted that she posted her first video on YouTube to stay connected with her friends. 
"I was in Japan when I posted my first video on YouTube, and thought it would be a good way to stay connected with my friends back home. It was my way to share my voice and music with my circle of friends and family (and I thought a few others might watch as well, and that was fine by me)," she explained.
She further shared that she eventually started getting encouraging words from her viewers worldwide to complete her album. She said she used to convey messages in many languages, including English, French, Japanese, Spanish, Hindi, German, and Portuguese.
She has over a million subscribers and more than 644 million views on YouTube as of March 2022. 
She Rose To Fame Through Her Cover Songs
Her first video on the channel was a cover song by Christina Aguilera's 'Beautiful.' The video has been viewed over 200,000 times in thirteen years. She then set a goal to gain 1 million views in 100 days and eventually achieved it.
Melwani also appeared in different radio interviews, news coverage, and a Japanese live show. Since then, she started posting live shows online and many other cover songs. 
Some of her popular cover songs include 'Bleeding Love' by Leona Lewis, 'With You' by Chris Brown, 'Hate That I Love You' by Rihanna and Neyo, 'Bubbly' by Colbie Caillat, 'No One' by Alicia Keys, 'All I want for Christmas' by Mariah Carey, and 'Oh Holy Night' by Celine Dion. 
Also Read About - Saagar Enjeti - Age, Wiki, Ethnicity & Indian
Her varied worldwide fan base has grown, also for her extensive travel and personal experiences.
According to her YouTube Bio, Sheena Melwani wants to inspire people by combining modern digital technologies with mainstream music to connect and influence positively. 
She Blends Different Styles In Her Music
Furthermore, Melwani proclaims that her music is "an amalgamation of many different styles" and is "influenced by different corners of the world." In her 2010 YHP interview, she also added that her grandfather taught her to appreciate Indian classical music from an early age. She then studied jazz and opera in Canada and always loved R&B/Pop music. 
"And, to add to the mix, I lived in Tokyo a few years ago and that really opened my ears and my heart to a whole new musical world," she added.
Meanwhile, she likes to listen to music that speaks to her. She said she loves music that is moving, and she feels the passion behind the beat or words regardless of the style of music. 
The Musical Artist Took A Break From Her Career To Start A Family
Her journey as an online artist paused when she gave birth to her first child in February 2011. In a video titled 'Where is Sheena Melwani?,' she explained that she initially took a break from work to focus on her son but eventually decided to be a full-time mom until he went to kindergarten. 
After that, however, she was sure that she wanted to pursue music full-time. Now, both of her children are in school, Melwani is on her toes pursuing music full-time. 
She Got Back To Business After Seven Years
After taking a seven-year break from the online world, Melwani started posting videos in May 2020. Since then, she has released many cover songs, live videos, and even funny skits. 
Some of her videos include her husband, Dinesh Melwani, aka Trid. But, her husband's face was not revealed and would be disguised by a large cartoon bobblehead.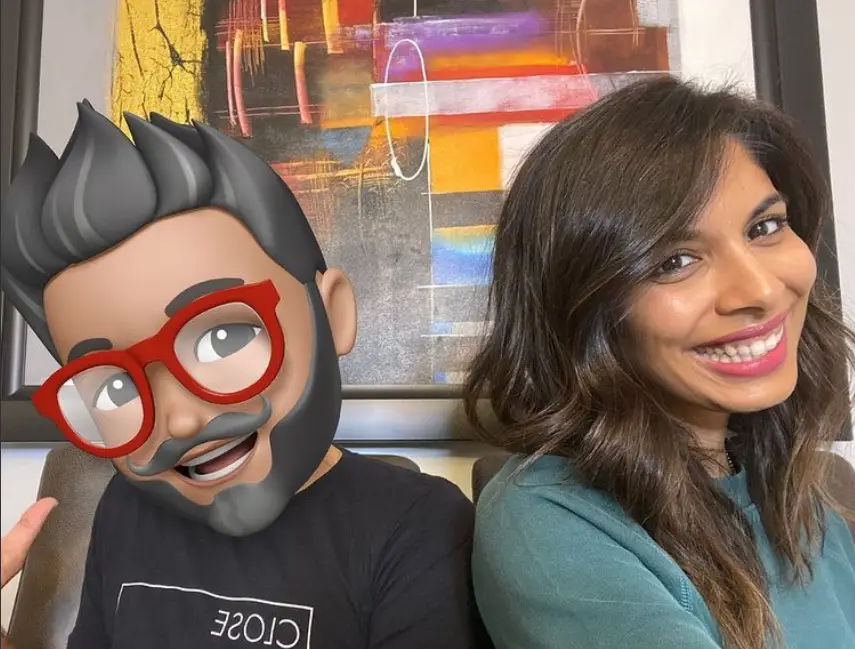 Melwani had also posted several pranks and short videos, and those have also garnered millions of views on the platform. Her popular short videos are 'M&M Magic Trick!,' 'Senses Challenge,' 'Dad Jokes Medical Edition,' 'Magic Card!,' and 'Water Swap Prank.'
She Hosts SheenaTV
She also hosts a live online broadcast called SheenaTV that showcases her musical variety and engages the audience in stimulating interactive conversations. She told YHP in 2010 that she began SheenaTV when Yahoo! reached out to her to be a broadcaster for a beta project called Yahoo! Live. 
She added, "I thought it would be a nice way for people to get to know the real me and agreed. Ironically, the Yahoo! program died but SheenaTV went from an average of 50 viewers an episode to close to a 1000 - thankfully not everyone chats at the same time!"
She said SheenaTV allows her to connect in real-time directly with her fans. On SheenTV, she not only plays the part of the 'Human Jukebox,' but also samples original music, discusses issues on her audiences' choice, and occasionally provides a 'behind-the-scenes' view of her videos. 
She First Went Viral On TikTok With Her First 'Interrupted' Series With The Real Indian Dad 
The YouTube/ TikTok series, Interrupted Series, began in May 2020, when Melwani played 'If the World Was Ending,' by JP Saxe. Her husband, Dinesh Melwani, impersonating as The Real Indian Dad, interacted with his uproarious wisecracks as she sang the song.
Since then, Melwani had released numerous more covers, with The Real Indian Dad's witty comments in the background. In addition, she had performed the super hit pop songs including 'Hot N Cold' by Katy Perry, 'Grenade' by Bruno Mars, 'All of Me' by John Legend, 'Chandelier,' by Sia, and 'Hello,' by Adele.
Speaking to CNN about the series, she stated, "I think one of the most important things that has come out of all of this is much larger than just videos of a girl singing and being hilariously interrupted. The joy that these videos have brought people is the true gift. You can see many comments from people all over the world saying how much they enjoy them and how much their families are bonding over the laughter and music."
Her husband, who just used to comment from behind the camera, eventually decided to come on screen, especially on their YouTube channel. However, he preferred keeping his identity private and always hiding his face behind a virtual avatar. Nevertheless, their fans showed their curiosity to know the identity and appearance of the funny guy behind the animated avatar, and the couple ultimately rose to fame on YouTube. 
The duo has also become very popular in TikTok, where Melwani has over 8.7 million followers and over 189 million likes as of March 2022. The series has received over a billion views across TikTok and YouTube. Furthermore, her business will now be expanded through William Morris Endeavor (WME), with representation in podcasting, television, music, brand endorsements, touring, and other media.
Is The Real Indian Dad Sheena Melwani's Dad Or Husband?
Melwani often posts cover songs and funny videos on her social media, tagging and featuring a mysterious commentator who uses the username @therealindiandad. So naturally, her fans wondered whether he was dad or husband. It was one of the frequently asked questions by her fans, and the couple revealed in her 2021 TikTok post that The Real Indian Dad is both dad and husband. However, he is not her dad but her husband, Dinesh Melwani, who is the father of her two children.
The Social Media Artist Has Been Married To Her Husband For Over 12 Years
Melwani has been married to her husband, Dinesh Melwani, for over a decade. The couple exchanged wedding vows in May 2009. 
In a 17 May 2009 Twitter post, she wrote, Day 3 of the wedding. Can't decide if I like my shoes," alongside a picture of her feet with yellow shoes. She also mentioned that she would be sharing her outfit pictures in the next post.
They are happily married couples who enjoy each other's company and make comedic videos together. 
Her Husband Hides His Face On Social Media
Melwani's husband has an Instagram account under the username therealindiandad, where he has over 586k followers as of March 2022. Dinesh covers his face with an emoji head and uploads funny videos and posts in the Instagram posts. 
Melwani also features her husband on her TikTok, Instagram, and YouTube, but he always hides his real face behind an animated face mask. 
The commenters on Melwani's social media often wondered about her husband's true identity, but he preferred anonymity. A 2020 CNN story also noted that he declined to reveal himself for their story. 
His fans often encouraged him to reveal his face with comments like, "Why always the cartoon face? Surely you're a handsome fellow." Melwani and her husband were also frequently asked, "When will Trid show his face." 
In 2021, the couple finally announced in TikTok that he would do a face reveal video once they hit one million subscribers on their YouTube channel.
However, in February 2021, a TikTok user named @huntyfay made a duet video with Melwani, claiming that Melwani and her husband were supposed to do the face reveal video once they got one million followers on TikTok, but the couple changed the milestone to YouTube. The user posted the couple's video alongside a slideshow of Melwani's husband's photos. 
On 20 November 2021, Melwani took to Instagram to share that they finally hit their milestone of getting one million subscribers on YouTube. She thanked her fans for being with them for the crazy ride and wrote, "Here is your very first glimpse of TRID without the mask!!!" alongside a picture of herself and her husband. However, she still hid her husband's face behind a bouquet. 
That same day, her husband asked their fans for some help on his Instagram post, requesting to send a video to his email sharing how their videos impacted them. He also attached Melwani's Instagram post of that day and the hashtag #facereveal. 
Her Husband Is A Transactional Attorney
Melwani's husband Dinesh is a transactional attorney who counsels the US and foreign clients on various business issues. He has been serving as a transactional attorney for a Boston-based law firm called Mintz, Levin, Cohn, Ferris, Glovsky, and Popeo since February 2018. 
As a member of the organization, he concentrates his practice on mergers and acquisitions (M&A) transactions, strategic investments, business entity formation, venture, angel, and seed financings. 
He also provides guest lectures on such topics to aspiring entrepreneurs and start-ups at various business schools and institutions like MIT Sloan School of Management, MassChallenge, The Broad Institute, and The Capital Network. 
Dinesh primarily represents clients from the sports and entertainment industry. In addition, he serves as a strategic consultant to athletes and celebrity clients on financial issues like equity investments, endorsement, branding agreements, and licensing deals that help advance their financial goals.
Before joining Mintz, he served as a corporate partner at an international law firm, Morgan, Lewis & Bockius LLP, for three years. 
As a transactional attorney, Dinesh represented several companies, including eBay, Oracle Corp., Bionpharma Inc., Ipca Laboratories subsidiaries Ipca Pharmaceuticals, Inc., Onyx Scientific Limited, and Merck Animal Health. In addition, he represented eBay's sale of its India-based e-commerce business to Flipkart, which India Business Law Journal awarded with a 2017 M&A Deal of the Year. 
Additionally, he represented Advanced Power, Cogentrix Energy, and Atlantic Power Corp. in various project financing. 
From 2007 to 2008, he served a Japanese trading and investment company called Mitsui & Co., Ltd, where he was seconded to the legal department at the company's Tokyo office. He began his law career in 2005 as an attorney for Bingham McCutchen LLP.
He started his law career after graduating with a Bachelor of Legislative Law (LLB) degree from McGill University in 2005. He also received a Bachelor of Civil Law (BCL) degree from the same university. Before that, he graduated with a Bachelor of Arts (BA) degree from Concordia University. 
She Is A Mother Of Two Kids
Melwani and her husband have two children together. The couple has a son and a daughter named Zara. Melwani occasionally shares her pictures with her kids on her Instagram. 
The family of four currently resides in Boston, Massachusetts, the United States.
She Has Many Hobbies Other Than Music
Melwani gets involved in a lot of activities other than music. She says in a 2010 interview that music might be her heart, but it is not the only thing in her life. During that time, she spent almost every morning at the gym, enjoyed practicing yoga, and loved to cook and eat.
Furthermore, in her personal blog in November 2020, she shared that she gets involved in different activities to be relaxed from her busy professional and personal life. 
She wrote, "I don't spend all my time on music; I do have other hobbies–– art, cooking, playing with my kids, and binge-watching tv shows. TRID would say that's not a hobby, that's a waste of time, but hey, this is my blog! Raising a family, making music and creating content is hard work, and sometimes you just need a little downtime, right? Or a cup of coffee on a comfy sofa - these are also acceptable goals!"