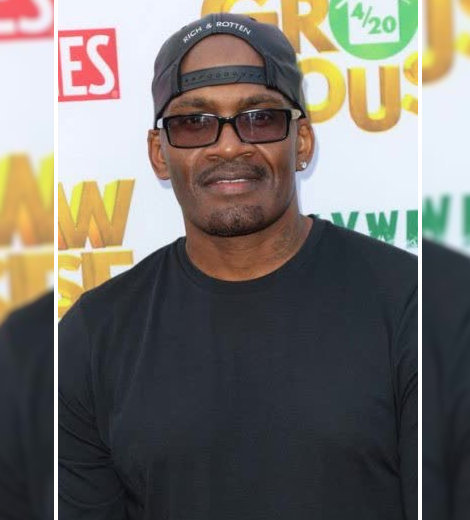 Quick Wiki
Full Name

Shawn Darnell Fonteno

Nickname

Solo

Occupation

Actor, Voice actor, Rapper

Nationality

American

Birthplace

Los Angeles, California, USA

Birth Date

Apr 08, 1986

Age

37 Years, 5 Months
American Actor, Voice of Franklin Clinton in the Video Game Grand Theft Auto V
Shawn Fonteno | Biography
Cousin of Young Maylay, the voice of Carl 'CJ' Johnson in the famous 2004 video game Grand Theft Auto: San Andreas
As an on-screen actor, Fonteno worked on films including '3 Strikes' (2000), 'The Wash' (2001), and the TV series 'Messyourself' (2015). His most recent appearance was in the 2017 movie 'Grow House' as Bam.
---
Shawn D. Fonteno, also recognized as Solo, is an actor best known as the voice of Franklin Clinton from the popular action video game Grand Theft Auto V.
Who is Shawn Fonteno?
Shawn Darnell Fonteno is an American on-screen and voice actor and rapper. He rose to prominence playing Franklin Clinton in the 2013 game Grand Theft Auto V. Fonteno's work in the video game was achieved by motion capture technology. He has also lent his voice in another game, Grand Theft Auto: San Andreas as a mobster. DJ Pooh, a consultant on Grand Theft Auto V as well as a co-producer and writer for San Andreas, approached him about assisting Rockstar Games (game developing company). Fonteno initially sought and helped other actors vying for the role of Franklin, but he eventually won the role himself after several weeks. 
In 2021, Fonteno and fellow Grand Theft Auto V actor Slink Johnson reprised their roles as Franklin and Lamar in a live-action re-enactment of a cutscene in the game in which Lamar criticizes Franklin's haircut. The scene gained popularity again in late 2020 when parodies of the cutscene were uploaded to YouTube and other video hosting sites, usually with Lamar's character model replaced with various popular culture icons such as Darth Vader and Vegeta, and Snow White, among others.
As an on-screen actor, Fonteno worked on films including 3 Strikes (2000), The Wash (2001), and the TV series Messyourself (2015). His most recent appearance was in the 2017 movie Grow House as Bam.
In addition, he was also a member of the rap group Kam&Solo. 
Age & Early Life
Shawn Darnell Fonteno was born on 8 April 1968 in Los Angeles, California. As of 2021, he is 53 years old.
He grew up in Watts, Los Angeles, which is home to a large African-American population. During his early days, Fonteno joined an African-American street gang and began dealing drugs before escaping the gangsters and turning his life around after a near-fatal gunshot. Fonteno was a gang member and a drug dealer, but he was also a thief and a car stealer.
Wife & Daughter
Fonteno has been married to Bridgette Johnson since 2 November 1996. The couple has a daughter named Bria.
Net Worth
There are no reliable sources for his net worth. However, according to Celebrity Net Worth, his fellow Grand Theft Auto voice actor Steven Ogg who played Trevor has a net worth of $2 million as of 2021.
Did You Know?
Fonteno is the older cousin of Young Maylay, the voice of Carl 'CJ' Johnson in the famous 2004 video game Grand Theft Auto: San Andreas.
Fonteno stands at a height of 5 feet and 11 inches (1.8m).