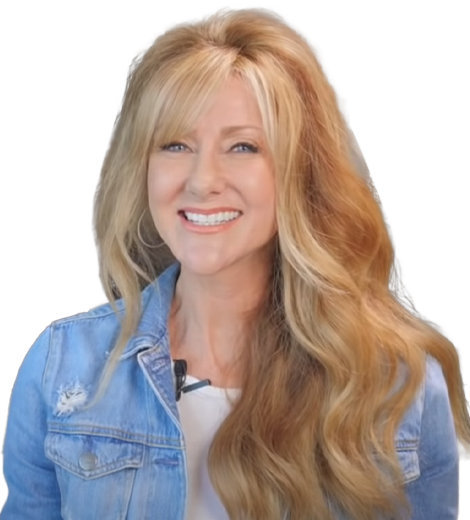 Quick Wiki
Full Name

Schellea Fowler

Occupation

Small Business Coach, Beauty Coach, Social Media Personality

Nationality

Australian
Quotes
"At the age of 54, I choose to see things more with my heart and less with my eyes. I have found that it is a more authentic way to live. I make better decisions and can be of greater use to the people in my world."
Founder of the YouTube Channel fabulous50s
Schellea Fowler | Biography
Schellea Fowler launched her YouTube channel fabulous50s in July 2017. Due to her influential self-help videos, her channel has amassed over 1.26 million subscribers in just three years, and her videos have been viewed more than 91 million times as of August 2021. She also writes on health, fashion tips, and lifestyle on fabulous50s.com.
---
Schellea Fowler is an Australian Lifestyle blogger and YouTuber known for her fabulous50s YouTube channel for women over 50 years old.
Who is Schellea Fowler?
Schellea Fowler is a founder and content creator of YouTube channel fabulous50s. Through her YouTube channel, Fowler provides health, fitness, beauty, and fashion tips to women in their 50's and beyond. Her channel has garnered over a million subscribers in just three years since its launch in 2017. Besides her successful Youtube channel, Fowler is a lifestyle/business coach. She had also pursued an entrepreneurial career for over a decade. 
How old is Schellea Fowler?
Schellea Fowler was born in the late 1960s. She was 54 years old as of March 2021. As per her husband's birthday wish on Instagram, Schellea's birthday falls on 4 November.
Parents and Early Life
Fowler was born to an athlete father and Yogi mother in Australia. In an interview with Girl Director TV in March 2021, she shared that she had a tough upbringing because her father was strict and competitive while her mother was Yogi. As a result, they adhered to different viewpoints, and they wanted something different from her. However, she says she had a great relationship with her parents, particularly her father, as she got older.
As per Fowler, when she was a child, her mother would not like it if she ever showed off. As a result, she learned not to be showy. Later, when she was a young girl, she was fat and not showy at all.
Entrepreneurial Spirit
Though her parents were not from an entrepreneurial background, Fowler had an entrepreneurial spirit at a very young age. She used to make lemonade and sell it on the street. She says she was bashful at the time, and her confident sister would help her to sell. 
Career
Fowler began her career as an entrepreneur and had owned and operated several small businesses. She co-owned a cafe with her husband when she was 21 years old. In April 2002, Fowler founded Emerald Beach Holiday Park in Coffs Harbour, Australia. She owned and operated the Holiday Park for more than 13 years. 
Due to her successful career in the hospitality sector, Fowler served as New South Wales Tourism Ambassador from May 2009 to August 2015. In February 2015, she started working as a Small Business Coach and Mentor in Coffs Harbour, Australia. 
Training and Courses
While Fowler was still pursuing an entrepreneurial career, she took professional styling courses to pursue a different career path. In 2011, she received a certificate of Advanced Professional Styling from The Australian Style Institute in Fitzroy, Australia. The same year, Fowler took Absolute Colour System Training at The Academy of Professional Image in Doncaster East, Australia. She also took classes at Rae Morris Makeup Masterclass and Kathryn Kalisz, both in 2012.
Career as a Personal Stylist and Coach
After taking courses in styling, color system, and makeup, Fowler started her career as a personal stylist in March 2012. She was in her 40's at the time. A couple of years later, she began serving as a small business coach and life coach.
Fabulous 50s
In July 2017, Fowler launched her YouTube channel fabulous50s. However, her initial videos were not good and did not go well. Fowler then collaborated with a company called Girl Director to upgrade the quality of her YouTube videos. 
In her channel, Fowler has been posting videos on home workouts, health, beauty, and fashion tips for women over 50 years old. According to the channel's description, Fowler has created fabuous50s as "a platform where women can go to for inspiration, motivation, and gratitude about life in their 50s and beyond."
Due to her influential self-help videos, her YouTube channel has amassed over 1.29 million subscribers in just three years, and her videos have been viewed more than 99 million times as of November 2021.
Fowler is also a blogger and writes about health, nutrition, beauty, fitness, lifestyle, and fashion on fabulous50s.com.
Her Tips from going Zero to a Million Subscribers
In an interview with Girl Director TV, Fowler outlined some of the vital steps for attracting a million subscribers on YouTube. As per her, "the first step is to figure out what it is that is just you like and then drill down on getting a really tight niche on that." She further suggested having something special about you and then giving that to everyone for free to make people feel warm and nurtured.
E-Books
Fowler also has created two e-books such as 'Guide To Meditation' and 'Guide To Staying Younger Longer.' 
Fowler's Views about Success
After more than three decades of her successful career, Fowler shared, "feeling vital, stable, clear and having choice" are the keys to success. "Success is a feeling, not a thing or a number," she told Platinum magazine in March 2021. "I am able to find those attributes through discipline, intention, staying in line (don't give up if it gets a little difficult), and really caring about my audience," she added.
According to Fowler, she had created the "Keep it up" daily routine to motivate herself when she goes off track. Her "Keep it up" is about kindness to self, eating less processed food, exercising more, praying, having true intentions, thanking oneself, unlearning the relationship with oneself, and being productive.
She says her motivation also comes from her vision about what she wants herself to be in the next 10 to 15 years.
Upcoming Projects
Fowler shared in a YouTube video in March 2021 that she was creating a course focused on a food plan for women over 50 years old. At the time, she mentioned that she had been researching for 18 months. She had been working with a team of Ph.D. nutritionists to create the content of the course. She also told in the video that the course would be ready within 2021.
Later, in May 2021, she said in another YouTube video that she, in collaboration with an unknown company, will release workout wear shortly.
Personal Life
Fowler met her future husband Kris Fowler when she was 18 years old, and they eventually got married and started doing business together. The couple has children who grew up in their holiday park in New South Wales.
Husband Kris Fowler
Kris Fowler is a former entrepreneur who later turned into a fitness trainer. He is a peak performance coach and a Tony Robbins trainer. As a Tony Robbins trainer, he travels around the world and goes to the Tony Robbins events. In September 2018, he went to Anthony Robbins Global Youth Leadership Summit in Mumbai, India.
Children
The Fowler couple together has three sons, namely Nathen, Luke, and Zack. As of May 2021, They were 27, 26, and 22 years old respectively, as of May 2021.
Interesting Facts
Fowler's children 

call

 her Michel after they started working in her office. However, she loves to be called a mum.

Though hitting a million subscribers on YouTube, she 

did 

not celebrate her success lavishly. She just had a subtle dinner celebration with her family and children.