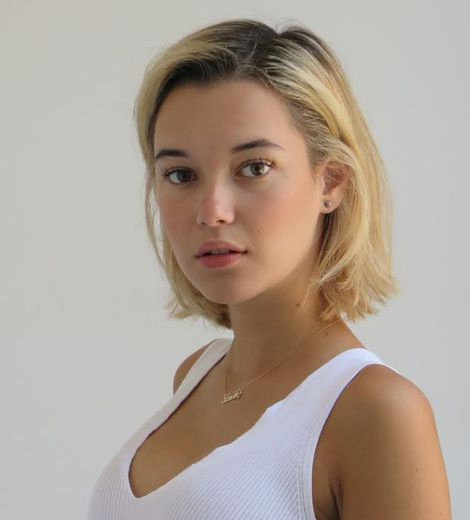 Quick Wiki
Full Name

Sarah Irene Snyder

Occupation

Actress, Model, Social Media Personality

Nationality

American

Birthplace

New York, USA

Birth Date

Jul 30, 1995

Age

28 Years, 3 Months
American Actress and Model, Ex-Girlfriend of Rapper Jaden Smith
Sarah Snyder | Biography
Famous for movies like 'Scarlet Rain' (2010), 'Ghoul Society' (2013), 'Night of the Living Dead: Genesis' (2016)
Snyder made her on-screen debut in the 2008 video 'Skeleton Key 2: 667 Neighbor of the Beast.' Simultaneously, in 2010, she appeared as Dotty in 'Scarlet Rain' and Holly in the 2012 film 'Greencastle.'
---
Sarah Snyder is an actress and model famous for being the ex-girlfriend of rapper Jaden Smith.
Who Is Sarah Snyder?
Sarah Snyder is an American model, actress, and social media influencer with over 2 million followers on Instagram as of October 2021. Snyder is also famously known for being the ex-girlfriend of Jaden Smith, son of actor Will Smith.
Snyder possesses a few acting credits in the films, including Scarlet Rain (2010), Ghoul Society (2013), Night of the Living Dead: Genesis (2016), among others. In addition, she signed a modeling deal with Urban Abstract Photography in 2014. 
She was detained in 2015 on allegations of stealing a high-end bag. But, the charges were dismissed once she was proved innocent in court in 2016.
How Old Is Sarah Snyder?
Sarah Snyder was born Sarah Irene Snyder in New York, the United States, on 30 July 1995. Snyder is 26 years old as of 2021.
Career
Snyder is an actress, model, and social media influencer from the United States. In 2014, Snyder did a photoshoot arranged by Urban Abstract Photography, catapulting her reputation as a model. 
Snyder made her on-screen debut in the 2008 video Skeleton Key 2: 667 Neighbor of the Beast. Simultaneously, in 2010, she appeared as Dotty in Scarlet Rain and Holly in the 2012 film Greencastle. The following year, Snyder played in the movie Dead Woman's Hollow as Donna and Ghoul Society as Laura Gentry. Furthermore, she portrayed Barbra Hamilton in Night of the Living Dead: Genesis in 2016. 
Besides that, Snyder contributed as a production assistant to the movie Scarlet Rain in 2010.
Arrest
Snyder was arrested in 2015 on suspicion of stealing a Hermès Birkin bag worth $15,995 from a shipment store. She was adamant in her innocence throughout the accusations. However, her charges were dismissed only in 2016 after four court trips over eight months. Moreover, she was steadfast in the allegations of being unwaveringly rude because the larceny allegation was widely publicized, which hampered her career and personal life. ''I feel no one believes me but my dad. I just feel like it's a crazy situation. So many people are like, You stole a bag, you're such a horrible person that you did this. I've gotten so much hate from this," Snyder shared with Harper's Bazaar in 2016. "I have been through so much for something I didn't do," she added.
How Does the Accusation Come to Play?
Snyder owned a blue Birkin bag which she flaunted on her Instagram, but she asserted she was away from New York, in Tampa, Florida, with her father, at the time of the crime. However, authorities had a cause to suspect her based primarily on picture identification of the bag by four of the store's workers.
Following a series of interrogation and pushing tactics to get her to confess, the cops drove her to Bedford, Westchester County, without notice and detained her as soon as they arrived at the police station. She was put into prison for three hours, and she was even taken in for her mugshot pictures. Shortly, Snyder was released on bail after being assigned a public defender who set her bond at $8,000.
Snyder might have denied going with the police, as she hadn't confessed to the charges. However, she was oblivious to her rights at the time. Furthermore, the authorities had forbidden her from making any phone calls.
Even after being released on bail, she had to appear in court four times. There, her lawyer sufficiently advocated for her innocence. In addition, they provided valid shreds of evidence, ranging from her plane ticket to Florida to her father's sworn statement to her credit card statement and her photos in Florida on the day the bag was stolen.
Snyder also wore her mugshot picture printed on a t-shirt at one of her court appearances, and at her last hearing, she carried her blue Birkin bag when the charges against her were dropped, and she was proved innocent.
How Tall Is Sarah Snyder?
Snyder stands at the height of 173cm (5 feet 8 inches) tall.
What Is Sarah Snyder's Net Worth?
According to Celebrity Net Worth, $400 thousand as of October 2021. 
Relationship With Jaden Smith
Snyder is the ex-girlfriend of actor and rapper Jaden Smith. He is also prominently recognized as the son of American actor, rapper, and producer Will Smith. The father-son duo appeared together in the 2006 film The Pursuit of Happyness. Snyder and Smith were in a relationship from 2015 to 2017.
Did You Know?
She once grabbed media headlines after being seen having dinner with actor Leonardo DiCaprio at NYC's Estiatorio Milos restaurant.