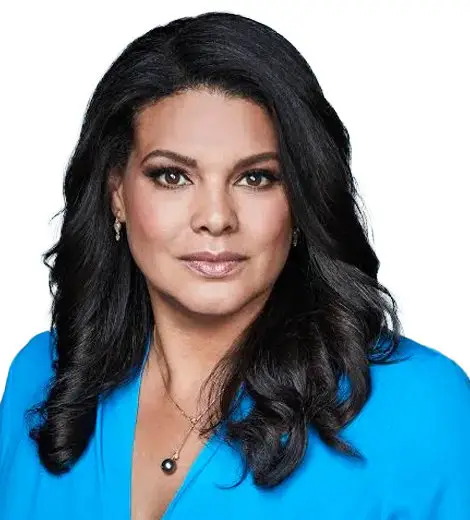 Quick Wiki
Full Name

Sara Sidner

Occupation

Journalist

Nationality

American

Birthplace

Florida, USA

Birth Date

May 31, 1972

Age

51 Years, 5 Months
Quotes
"It's taken me a really long time to say, 'You don't have to be a robot reporter. You were hired because of your unique thing; whatever is your unique way of interviewing or seeing the world, just like every other person that's in this business."
"So stop trying to be something that has been written out in a school book.' Young people taught me that. They're like, 'Why are you doing this thing where there's no emotional base? Be your authentic self!' I learned that from them."
CNN's National and International Correspondent
Sara Sidner | Biography
Sidner won the Women in Film & Television 'Achievement of the Year Award' for her coverage on Libya's civil war
Sara Sidner joined CNN as an International Correspondent and initially got posted in many countries like India, Abu Dhabi, Afghanistan, Middle East, and South Asian countries before she got posted in the network's Los Angeles bureau. Sidner is known for her coverage on the 2008 Mumbai Terror attack, Libya civil war, political violence in Thailand, Bangladesh, and the issue of the murder of three black men by white police officers in America.
---
Sara Sidner is a national and international correspondent for CNN.
Who is Sara Sidner?
Sara Sidner is an American journalist. She began her journalism career as a reporter for WUFT-TV, owned by the University of Florida. She also worked at CBS/CW-affiliated television station KFVS-TV in Cape Girardeau, Missouri, and CBS-affiliated television station WINK-TV in Fort Myers, Florida. Later, she served as a consumer reporter/anchor for three years at KDFW-TV, a Fox-owned-and-operated television station in Dallas, Texas. During her tenure at KDFW-TV, she reported several major stories, including the space shuttle Columbia disaster that killed all seven crew members on board. In January 2004, she joined Fox owned-and-operated another television station, KTVU, in Oakland, California as a weekday reporter and co-anchor of KTVU Channel 2 News at 6 and The Ten O'Clock News. 
She then joined CNN as an international correspondent. At CNN, she has been initially posted in places such as New Delhi (India), Jerusalem, and Abu Dhabi before she moved to CNN's Los Angeles bureau in 2014. 
For her work at KDFW-TV, Sidner received several journalism awards, including a regional 'Emmy Award' and 'Associated Press Award.'
In 2011, she won the Women in Film & Television 'Achievement of the Year Award' for her coverage of Libya's civil war. She is also the recipient of the 'Asian Television Award' for her 2011 report on the fears faced by young Bangladeshi people forced into beggary. She collected her second 'Asian Television Award' under 'Best Social Awareness Program' for the 2012 CNN Freedom Project documentary Operation Hope.
She also received two' Alliance for Women in Media Gracia Awards,' in 2013. The first award for her reporting 'India's unwanted girls,' that explored the issues of female infanticide and another, for her coverage on the 2012 Gaza-Israel conflict, that she covered from Gaza and Israel.
Early Life and Education
Sara Sidner was born on 31 May 1972 in Gainesville, Florida, to a British mother and an African-American father. Sidner graduated with a journalism degree from the University of Florida in Gainesville. She was the recipient of the 2011 Alumni of Distinction Award.
CNN
After joining CNN as an international correspondent, Sidner initially headed the coverage of South Asia from New Delhi, India. She reported one of her first major international stories when terrorists attacked several places in Mumbai on 26 November 2008. She covered the Mumbai terror attacks throughout the 2008 siege that lasted for 60 hours and claimed more than 170 lives. 
Her other stories in South Asia included a documentary on Sri Lanka's 25-year civil war, several reportings on war-torn Afghanistan, and live coverage of political violence in Thailand and Bangladesh. Sidner also reported many stories about India's social and economic developments and covered the aftermath of catastrophic earthquakes in Chile and Haiti.
Sidner also reported from the Middle East. She was a part of the team that won a 'Peabody Award,' for CNN's reporting of the Arab Spring. In 2011, she covered the civil war in Libya. While reporting from Libya, Sidner was hit by a bullet shell. She was describing the scene around Moammar Gadhafi's seized compound at that time.
As CNN's international correspondent, Sidner had also reported from many other countries, including Afghanistan, Pakistan, Nepal, Libya, Egypt, Cambodia, Indonesia, and Taiwan.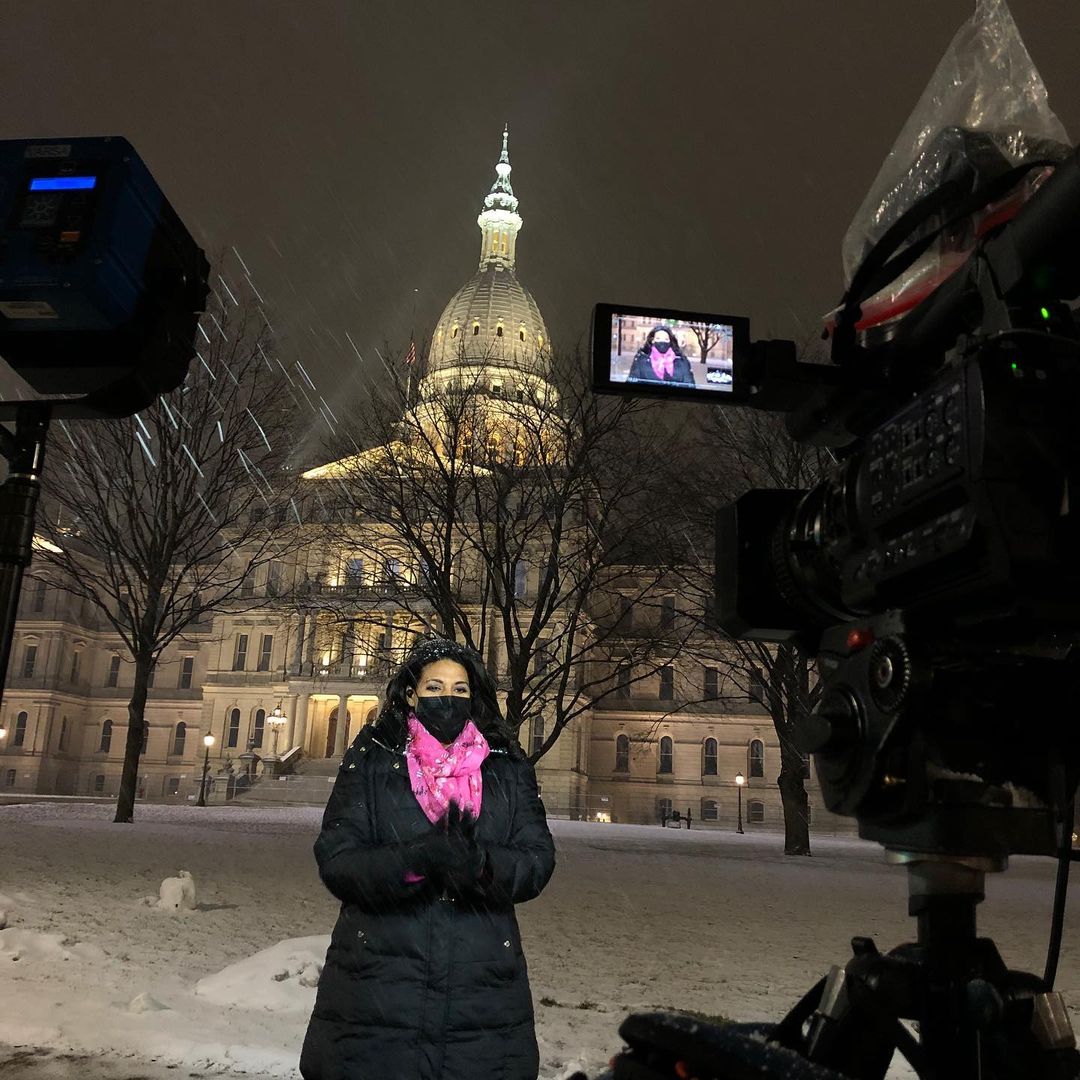 Los Angeles Bureau 
In 2014, Sidner was posted in CNN's Los Angeles bureau. That year, she extensively covered the protest in Ferguson, Missouri, after an unarmed 18-year-old Black man, Michael Brown, was fatally shot by a white police officer. A grand jury decided not to lay charges against the police officer, which sparked violence for two nights in Ferguson. The decision also led to nationwide protests and national dialogues about race and policing in America.
In 2020, Sidner covered a similar protest in Minneapolis after a white police officer Derek Chauvin killed a 46-year-old Black man George Floyd. She also covered the trial of Derek Chauvin, who is now convicted for Floyd's death. 
"There isn't a day that has gone by since George Floyd was murdered, and the video went viral, where I didn't talk to someone from the Minneapolis community—the Floyd family, their attorneys—[or have] written about what happened here," Sidner said the day after the Chauvin verdict was announced. Chauvin's verdict was announced on 25 June 2021.
Furthermore, she reported the protests following the death of a 20-year-old Black man Daunte Wright who was fatally shot with tear gas smoke and fireworks by a police officer in Brooklyn Center, Minnesota, on 11 April 2021.
Husband & Wedding
Sidner has been married to her husband for a long time now. However, the CNN correspondent keeps her personal life to herself.
While nothing is known about Sidner's spouse, she has previously spoken about the unusual circumstances of their wedding. Sidner recalled the story of how she started wedding preparations while reporting from Libya in a 2015 interview with TV Newser.
Net Worth
Sidner's net worth is not disclosed as of 2021. However, her main source of earnings is through her career as a journalist & host.