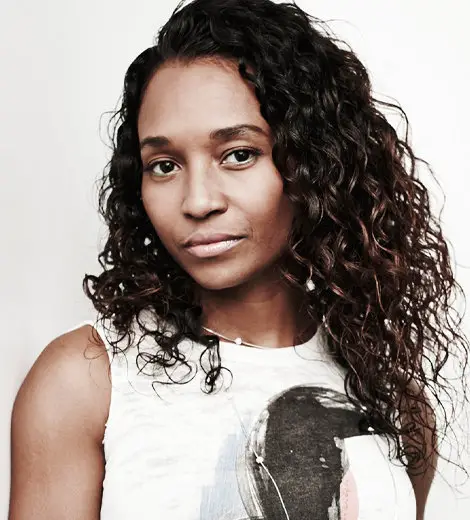 Quick Wiki
Full Name

Rozonda Thomas

Occupation

Singer, Actor, Dancer, TV Personality

Nationality

American

Birthplace

Georgia, USA

Birth Date

Feb 27, 1971

Age

52 Years, 9 Months

Zodiac Sign

Pisces

Mother

Ava Thomas

Father

Abdul Ali

Net Worth

$8 Million
Member of the girl group TLC, Singer, Actor, TV Personality
Rozonda Thomas | Biography
Thomas and Watkins carried on TLC's legacy as they occasionally performed as a duo
In 1991, she was given the opportunity to join the American girl group TLC by replacing Crystal Jones. The band, formed by Jones, Tionne "T-Boz" Watkins, and Lisa "Left Eye" Lopes, tasted success with over 65 million albums sold worldwide. Chilli released a string of chart-topping singles with best-selling girl group TLC, including 'Creep,' 'Waterfalls,' and 'No Scrubs' and multi-platinum albums CrazySexyCool and FanMail. For her work with TLC, Chilli won four Grammy Awards. 
---
Rozonda Ocielian Thomas, better known by her stage name "Chilli," is an American singer, dancer, actress, television personality, and model who rose to fame in the early 1990s as a member of the group TLC, one of the best-selling girl groups of the late 20th century.
Early Bio
Rozonda Thomas was born on 27 February 1971 in Atlanta, Georgia, to her father, Abdul Ali, and mother, Ava Thomas. Her father is of Middle Eastern and Indian descent, and her mother is of African American, Native American, Puerto Rican, and Tongan descent. 
Thomas graduated from Benjamin E. Mays High School in 1989. She was raised by her mother, but in an episode of The Sally Jessy Raphel Show, she reunited with her father for the first time in 1996. 
She Is The Singer From Famous Girl Group TLC
Thomas began her career as a dancer. In 1991, she was given the opportunity to join the American girl group TLC by replacing Crystal Jones. The band, formed by Jones, Tionne "T-Boz" Watkins, and Lisa "Left Eye" Lopes, tasted success with over 65 million albums sold worldwide. 
Chilli released a string of chart-topping singles with best-selling girl group TLC, including 'Creep,' 'Waterfalls,' and 'No Scrubs' and multi-platinum albums CrazySexyCool and FanMail. For her work with TLC, Chilli won four Grammy Awards. 
'CrazySexyCool' Album Put TLC On The Map
CrazySexyCool is TLC's second album, released in November 1994. The album peaked at No. 3 on the Billboard 200 and remained on the chart for two years. In 1996, the Recording Industry Association of America certified the album with Diamond status for selling more than 10 million units. In addition, TLC was recognized as the first girl group in history to achieve the ranking.
CrazySexyCool album continued to receive accolades as it earned TLC a pair of trophies at the 38th Annual Grammy Awards in 1996. The album won Grammys for 'Best R&B Album' and the 'Best R&B Performance By A Duo Or Group With Vocal' for 'Creep.'
In an interview with USA Today in 2021, Thomas said that she knew that the album was special from the beginning. She said, "When you're in the studio you don't know how a song will impact someone's life. But when I heard (the album), I knew it was special, that the entire album was going to show people that we're here to stay."
Thomas later explained the theme of the album to Metro Times. "CrazySexyCool is our version of "I'm Every Woman." When you say crazy, it's not necessarily "crazy" as in doing stuff that's outlandish, you just have a crazy side where you may be spontaneous about something. Every woman possesses that. Now, you may have more of one characteristic trait than the other, like you may be more cool than the other two, but every woman has all three," she said.
Unfortunately, the death of the group member Lisa Lopes in 2002 brought a hiatus in the band. However, Thomas and Watkins carried on TLC's legacy as they occasionally performed as a duo. 
In 201, the musical duo later became parts of a made-for-television biographical musical drama movie CrazySexyCool: The TLC Story. The movie was about the rise and fall of the fame of TLC. Thomas and Watkins served as executive producers on the VH1 biopic on TLC. 
Then, in 2017, Thomas and Watkins released their eponymous fifth and final album TLC.
She Embarked On 'Celebration of CrazySexyCool' National Tour In 2021
In 2019, Thomas and Watkins planned to celebrate the 25th anniversary of their landmark sophomore album CrazySexyCool, but the COVID-19 pandemic quashed their plans. The duo finally kicked off a belated celebration with their' 90s-themed 18-city tour on 3 September 2021 in Albertville, Alabama. The tour was joined by hip-hop group Bone Thugs-N-Harmony and other surprise guests.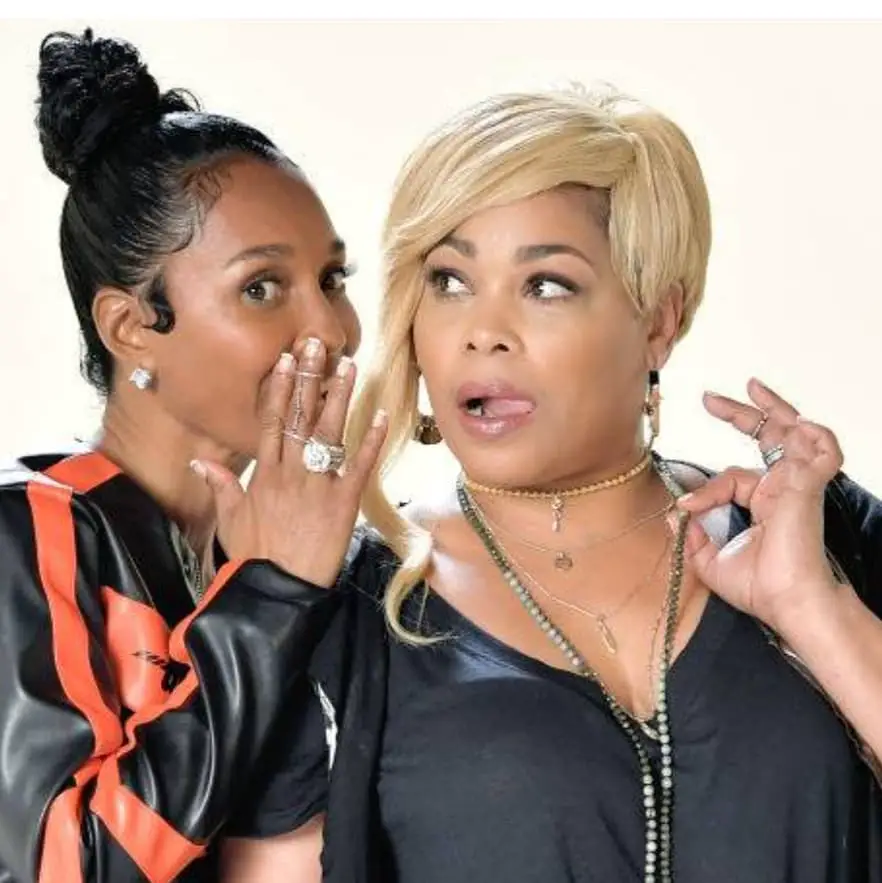 In an interview with Forbes, Thomas shared that besides the album's celebration, the tour was about the group's reconnection with their fans, the eternal relationship between the two remaining members of the group after the tragic passing of Lopes, and carrying on post-tragedy.
"Well, first all, it is a blessing to be able to do it still after all these years and celebrating the album that put us literally on the map to stay. It kind of shows people, 'Oh okay, TLC is not playing.' The three of us, we were in it and we still are in it, even though Lisa's not here. And so to hear everybody, the excitement, the screams and all that kind of stuff," she said. "And so everybody's singing along with you and not only does it feel like a celebration, it just feels like almost like a reunion too, with your fans, 'cause we love them, they love us, and we're excited about the show that we put together for them in celebration of this album."
She Also Pursued A Solo Career
Thomas began to work on a solo album in 2000, but it did not materialize. She then released singles. Later, in 2012, Thomas appeared as the leading lady in R&B singer Tyrese's music video for his single 'Nothing on You.' Then, in January 2016, Thomas released a new solo single, 'Body,' and used it to promote her new fitness workout campaign.
She Has Done Numerous TV Appearances
Thomas has also had a successful career in acting with her guest appearances on shows like The Parkers, Single Ladies, That '70s Show, Living Single, and Strong Medicine. In 2009, Thomas's love life was focused on the reality TV show, What Chilli Wants, which aired on VH1. The show ran for two seasons. 
Her Net Worth Is In Millions
Thomas has had a successful career as an American R&B singer and actress. Though known as a band member of the girl group TLC that gained popularity during the 90s, Thomas raised her graph with various television appearances and a solo career. According to Celebrity Net Worth, Thomas has a staggering net worth of $8 million from her diverse career. 
Is Chilli Married?
There has been no information about Thomas's marriage. However, she has had many relationships and faced dating rumors. Chilli has a son with the musician, record producer, and film producer Dallas Austin. They lived together for a long time, but the relationship came to an end. 
In 2001, Chilli began dating singer-songwriter Usher but split in 2003. She often claimed that he had cheated on her, which drew a lot of media attention. Usher also released an album the same year named Confessions. Usher did not fully deny the claim, but he dismissed the allegation that infidelity was the main cause of cheating.
Chilli And Tyrese Were Rumored To Have Dated Each Other
Nearly a decade after her split with Usher, Chilli was rumored to be quietly dating singer Tyrese Gibson. The dating rumor between Chilli and Tyrese surfaced after she portrayed his love interest in the official music video trailer for his single 'Nothing on You' in January 2012. 
A source told In Touch Weekly that Tyrese had a crush on Chilli for a long time, and they quietly started dating after flirting on Twitter after the music video shoot, "But she ignored him — until now."
However, in a March 2012 interview with The Boombox, Tyrese said that Chilli was just a good friend of his. He further explained that he and Chilli had known each other for many years, and his rapport and energy with her, along with her sweetness, innocence, and natural beauty, led him to choose her for his music video. "Things got real heated on the set, but we were just doing out jobs," he said.
Two years later, Tyrese posted a romantic picture of himself with Chilli on Facebook. He made the post just one day ahead of Valentine's Day. However, he hinted at Chilli as his good friend in the caption. He wrote, "This woman just does it for me every time..... Maybe it's those damn baby hairs... Lol Happy Valentines Day to come.... She's not my girl... But she's my girl…"
She Has A Son With Record Producer Dallas Austin
When Thomas was 20, she became pregnant with the child of record producer Dallas Austin. However, she aborted the pregnancy due to her career aspirations. She disclosed the information in her show, What Chilli Wants, and regretted the decision. However, the couple continued their relationship. They dated throughout the 1990s. Eventually, they had a son together, Tron Austin, born on 2 June 1997.
Thomas and Austin split when their son was only around four years old. However, Tron divided time between his record producer father and girl group icon mother growing up. In 2011, a few days before his 14th birthday, he attended one of his father's launch events in Atlanta. 
A Gossip Site Questioned Her Son's Sexuality During His Teenage
In 2013, Tron attended the CrazySexyCool premiere in New York City with his mother, Watkins, and her daughter Chase Anela Rolison. At that time, he was targeted by the gossip site MediaTakeOut.com because of his apparel. The gossip site even questioned his sexuality.
Following this, Thomas took a stand against cyberbullying. She filed a lawsuit against MediaTakeOut.com after the gossip site made derogatory comments about her then-sixteen-year-old son Tron's sexuality. Her son eventually became more confident and did not let negative comments affect his self-worth.
Her Son Has A Degree In Music Production
Tron studied a music program at Full Sail University in Winter Park, Florida, to follow in his parent's footsteps in a musical career. However, he had faced difficulty in completing his college. When one of his followers questioned him, 'What has been the hardest thing he had to go through?,' Tron responded on his Instagram stories that it was to finish college right after a severe contusion on his left eye. 
He continued explaining that he missed two months of school after accidentally falling on the concrete, which damaged his left eye badly. After that, Tron had to study online, and he had to push back his graduation for three months. However, he shared that he could finish strong because of his strong willpower and good support.
Chilli's son finally graduated with a Bachelor of Science degree in Music Production in May 2018. The proud mother immediately posted the jubilant moment on Instagram. "My TRONSTER just graduated yall!!!! @timeflybye I am soooooo proud of u," she wrote. "All of the hard work of many late nights has paid off!!! Now, on to the next beginning of ur life and as always n forever I'll be right there with you! I love u to pieces n then some!"
Tron's father also shared his son's big moment on his Instagram. "No words could express how proud I am for you to be my son now," Austin wrote on Instagram."
Tron also took to Instagram to share his gratitude to people who supported him through his journey. "HARD WORK and DEDICATION remember you can do ANYTHING you set your mind to. First off I wanna thank my Lord and savior Jesus Christ. Thank you to all my family for supporting me and believing in me," he wrote in a now-deleted post.
Her Son Pursued A Music Career Like His Parents
Tron had already released his EP titled Reflectionz before earning his degree. He is now in the music industry like his mother and father. Tron is a singer-songwriter, drummer, and producer.
Besides promoting her own projects, Chilli also supports her son in his music career. She joined her son on Fox 5's Good Day Atlanta interview on 12 September 2019 to talk about the viral video she danced in for her son's latest single 'Captions.'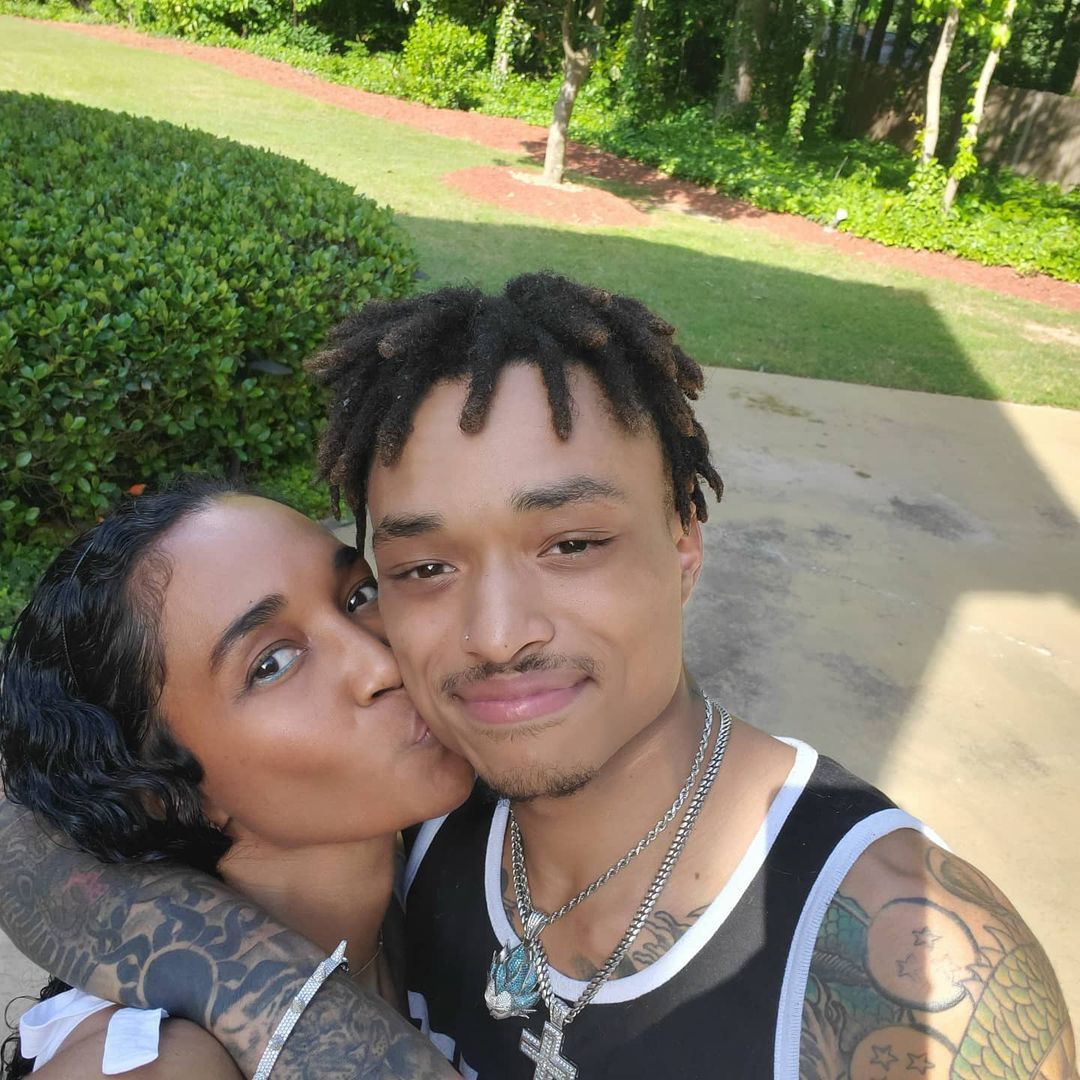 Her Son Is Engaged
Tron is now an engaged man. He proposed to his girlfriend of four years on 14 February 2022 while celebrating Valentine's Day at The Palm restaurant in The Westin Buckhead, Atlanta. His girlfriend, who goes by the username @3astasian on Instagram, immediately accepted the proposal. Tron took to Instagram to share the exciting news with his followers, posting a video proposing to his girlfriend. He also shared a series of photos with her, showcasing the engagement ring on her hand. "4 years ago I met you and it changed my life! Now I will have you forever she said YES," Tron wrote in the caption. He further admitted his love for his girlfriend and introduced themselves as "Mr. and Mrs. Austin."
Chilli also shared the exciting news of her son's engagement on her Instagram.