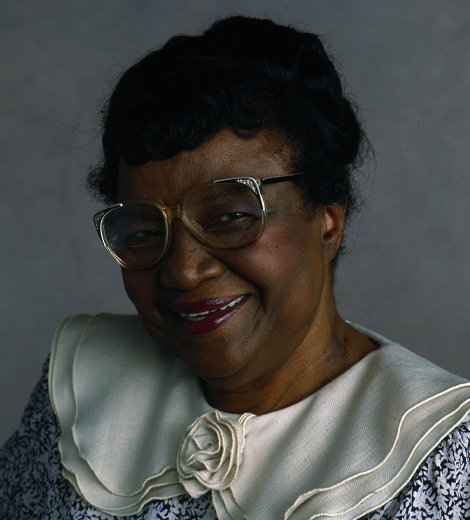 Quick Wiki
Full Name

Rosetta LeNoire

Occupation

Actress, Broadway producer

Nationality

American

Birthplace

New York City, USA

Birth Date

August 08, 1911

Place Of Death

Teaneck, New Jersey, USA

Death Date

2002-03-17

Age At Death

90
Cast Of TV Series 'Family Matters'
Rosetta LeNoire | Biography
Famous for Broadway productions like 'Harlem,' 'A Streetcar Named Desire,' & 'The Sunshine Boys' 
In 1939, LeNoire earned her first Broadway feature in Mike Todd's, 'The Hot Mikado.' Following that, she got a role in an all-black version of Macbeth produced by Orson Welles in 'Harlem.'
---
Rosetta LeNoire was an American actress famous for playing Estelle "Mother Winslow" in the TV series Family Matters.
Who is Rosetta LeNoire?
Rosetta LeNoire was an American stage, movie, and television actress born in New York City on 8 August 1911. She is a veteran personality in the entertainment field. LeNoire died at 90 in 2002.
Rosetta started her career as a chorus girl working alongside her godfather, Bill "B ojangles" Robinson when she was barely 15 years old.
Career
In 1939, she earned her first Broadway feature in Mike Todd's, The Hot Mikado. Following that, she got a role in an all-black version of Macbeth produced by Orson Welles in Harlem and other Broadway shows such as A Streetcar Named Desire, The Sunshine Boys, Lost 1n the Stars, Destry Rides Again, and others. 
LeNoire earned a remarkable reputation for herself in the theater field during her lifetime. Besides performing in theater, she founded the theater company Amas in 1968, which thrived in non-racial casting. Additionally, she established Eubie Blake Children's Theatre, which gives theatrical training and meals, advice, and academic assistance to impoverished children.
LeNoire also guest-starred in notable television series like Guiding Light (1952), Ponds Theater (1955), Little Women (1957), Play of the Week (1960), A World Apart (1970), Fantasy Island (1978), Tales from the Darkside (1985), Cosby (1998), and more, alongside her successful Broadway career. LeNoire is also remembered for her recurring role of Estelle' Mother' Winslow in the TV series Family Matters (1989-1997), Leola Forbes on Amen (1987-1989), Maybelle 'Mama' Harper on Gimme a Break! (1985-1987), among others. She was also featured in the movie The Royal Family (1977), Bad Attitude (1987), and The Green Pastures (1957).
Cause of Death
LeNoire passed away on 17 March 2002, at the age of 90. She died of pneumonia at Holy Name Hospital in her Teaneck, New Jersey home because of complications from Type 2 diabetes. However, an editorial in TV Guide reported LeNoire died of pneumonia. LeNoire was laid to rest in Cypress Hills Cemetery. Brooklyn, Kings County, New York, USA. 
She was so adored while she was alive that she was twice hurt by the hugs of her fans in her late 70s.
LeNoire struggled a lot in matters of her health while she was young. She developed rickets as a child because of vitamin C deficiency, and at the age of seven, her legs were fractured and had to be reset. As a result, she was in leg braces for 13 years. 
Husband & Child 
After a divorce from an earlier marriage, LeNoire exchanged marital vows with Egbert Brown. He then managed a line of taxicabs around New York. The pair were together for 26 years until Brown's death. They had a son named William from the marriage.