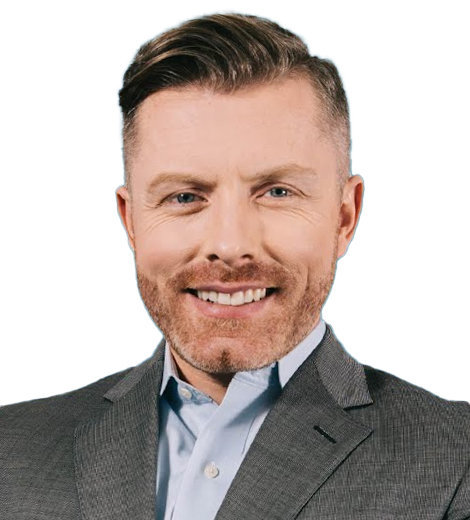 Quick Wiki
Full Name

Rogan O'Handley

Occupation

Conservative Lawyer, Political Commentator, Social Media Personality

Nationality

American

Political Affiliation

Supporter of Republican Party

Birthplace

undisclosed

Birth Date

undisclosed

Did You Know?

He Was Banned From Twitter For Criticizing The Joe Biden Government

University

Northeastern University and graduated

Education

B.S. in Political Science and Criminal Justice

Relationship Status

undisclosed

Awards

Compass Award, and Kappa Sigma
Republican who owns right-winged Instagram handle
Rogan O'Handley | Biography
O'Handley was permanently removed from Twitter in February 2021 for allegedly breaking election integrity standards
After Republican Donald Trump was elected as the President, Rogan O'Handley, a Republican supporter, created an Instagram account (dc_draino) to serve as a platform for conservative communication. It was O'Handley's secret account back then to anonymously communicate his conservative ideas and ideologies that ultimately garnered a large fan base. (dc_draino) uses a mix of memes, screenshots from his Twitter, and short, concise political movies to criticize Democrats.
---
Rogan O'Handley is a conservative political commentator, Republican Party supporter, and a former Hollywood entertainment lawyer. He owns the popular right-winged Instagram handle (dc_draino).
Who is Rogan O'Handley?
Rogan O'Handley is a former California-based Hollywood entertainment lawyer and now a conservative political commentator. He has also written opinions and has appeared on Fox Business in addition to the given work titles. 
He is also the owner of the popular Instagram handle (dc_draino) that basically contains content mocking Democrats. In addition, he has been on more than 100 national news shows, including Tucker Carlson's.
He Has Degrees In Law, Political Science, And Criminal Justice
O'Handley did his B.S. in Political Science and Criminal Justice at Northeastern University and graduated in 2007 with Magna Cum Laude honor. He served as Vice-President and eventually the President of Student Government during his time there. He was also recognized as the 'Top 100 Most Influential Seniors', the 'Compass Award,' and Kappa Sigma.
He subsequently enrolled at the University of Chicago Law School, where he received his Juris Doctor degree in 2011. At the University, he was the Kirkland & Ellis Corporate Lab Team Leader, a Student Government Representative, a Leadership Fellow, and a member of the Federalist Society and Edmund Burke Society.
He Left His Law Career To Become A Conservative Social Media Influencer
O'Handley was born to outspoken Democrat parents. Previously, he was a timid Republican. Though born to two outspoken Democrats, he leaned right. However, he would not openly support Donald Trump since he lost friends, career opportunities, and social media followers every time he publicly backed his ideologies. 
But, after Trump was elected as the President, he created an Instagram account under the pseudonym "DC Draino" (dc_draino) to serve as a platform for conservative communication. It was O'Handley's secret account back then to anonymously communicate his conservative ideas and ideologies that ultimately garnered a large fan base. (dc_draino) uses a mix of memes, screenshots from his Twitter, and short, concise political movies to criticize Democrats. His Instagram account also included statements affirming the prevailing pandemic that reads, "It's OK to not be scared of COVID." He even urges that the state should abolish compulsory vaccinations mandated by schools and workplaces.
After gaining 80,000 followers on his account, he quit his job as an entertainment lawyer to pursue a full-time career as a social media expert and political activist. He now earns money by advertising to his fans. Furthermore, his Instagram bio reflects his profile as a conservative lawyer, civil rights activist, citizen journalist, and anti-white supremacist and has a massive following, with over 2 million followers. One of his tweets was even retweeted by former President Trump in May 2020, which catapulted him to a viral reputation.
Former President Trump had invited him to the White House for the 2019 Social Media Summit and the 2020 Republican National Convention. He also speaks at colleges, high schools, and conferences regularly.
He Was Banned From Twitter For Criticizing The Joe Biden Government
Amidst the run-up to the 2020 election, O'Handley, a Republican supporter, had to deal with the actions of the California Office of Elections Cybersecurity for his consistent tweets criticizing the Joe Biden government. 
From November 2020 to February 2021, O'Handley voiced his Republican expression through a series of tweets that read," How about a 9/11 commission-style report on what the hell just happened past this election?! When half our country stops believing in the integrity of our vote, that's an *emergency situation*," "When your country is stolen and you aren't even allowed to talk about it, that is not freedom, It's fascism," "We are captives under a government we didn't elect. It was forced upon us. That is by definition a dictatorship," and many more.
He also demanded every California ballot be audited and deployed a panel to investigate the 2020 election results. He continuously voiced against voting fraud, but all of his demands were promptly "flagged" by leftist operatives working for the California Secretary of State, who then requested Twitter to delete O'Handley's tweets. He was permanently removed from Twitter in February 2021 for allegedly breaking election integrity standards.
He Says Americans Do Not Need To Involve In Ukraine War To Cover Up the Biden Family's Corruption
During the Conservative Political Action Conference (CPAC) in February 2022, the right-wing social media influencer O'Handley said that Americans do not need to be involved in the Ukraine war. 
"Unlike a lot of our elected republicans in D.C., I do not believe we should be involved in Ukraine at all. And the latest polls we are seeing, even from leftist polling companies shows that 74 percent of Americans do not believe we should get involved in the Ukraine war. That is a Russia-Europe problem, not our own," he said.
"For me, I look at what happened during President Trump's administration. He called Ukraine and said, 'Hey, isn't there some Biden corruption there? Hunter Biden getting paid by Burisma. Joe Biden openly saying he was going to withhold tax dollars until they fired a prosecutor investigating his son. Isn't that a problem?'," O'Handley reflected on Joe Biden's son's alleged corruption.
O'Handley argued that there is no reason to send American troops to the Ukraine war to cover up the Biden family's corruption. He said, "And now Joe Biden, who I believe is trying to cover up his family's corruption in Ukraine and distract from his failed domestic policies, is now dragging us into a war."
The conservative activist further stated that the Joe administration was trying to blame inflation, gas prices, and food shortages on Ukraine, but he blamed the Joe administration for those crises. He proclaimed, "We had a very strong economy under President Trump. Joe Biden comes in and now you can barely get food at the grocery store in some places."
He also opined that there would be consequences in the midterm elections in the fall of 2022.
He Criticizes Biden Administration On Social Media
The conservative Instagram influencer has also frequently shared his views and comments on the Ukraine war and the Biden administration on his Instagram account. 
On 25 March 2022, O'Handley shared a couple of clips from a Daily Mail news article that read Joe Biden's son, attorney Hunter Biden, who helped finance a US military 'bioweapon' research program in Ukraine.
Daily mail further wrote that the emails obtained from Hunter's abandoned laptop showed Hunter helped secure millions of dollars of funding for a Department of Defense contractor Metabiota that specializes in research on pandemic-causing diseases. Along with the news clips, O'Handley posted a memo written by Metabiota vice president Mary Guttieri to Hunter in April 2014.
Responding to the news clips and the memo, he wrote, "Well, well, well…Now we know why the Swamp doesn't want us talking about biolabs in Ukraine. It implicates the Biden crime family!🇺🇸."
In another Instagram post dated 5 April 2022, O'Handley criticized the statement of Joe Biden, who said Putin should face a war crimes trial for allegedly killing innocent civilians in Ukraine. Responding to Biden's statement, O'Handley questioned, "What about the family he droned in Afghanistan?" In the caption, he wrote that Obama and Biden droned over 20 countries, killing hundreds of innocent civilians. He also referenced a 2021 New York Post news article titled 'Biden administration admits killing 10 civilians in Kabul airstrike, no ISIS-K.' 
He Has Appeared In Many Talk Shows
O'Handley has appeared on more than 100 national news shows, including Tucker Carlson's show Tucker Carlson Tonight. Some of the talk shows he had appeared in include Stinchfield (2020), America Right Now (2021), War Room: Pandemic (2021), Cortes & Pellegrino (2021), The Gorka Reality Check (2021), Candace (2021), Saturday Report (2021), Greg Kelly Reports (2021), John Bachman Now (2021) and National Report (2021). He also was a part of the short TV series, Pig: The Dam Keeper Poems (2017) and the 2017 film, Hangman.