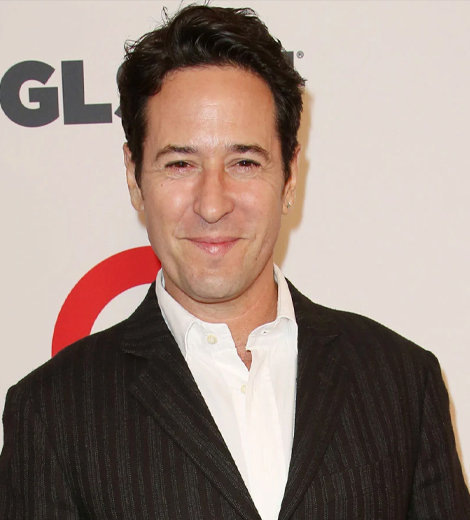 Quick Wiki
Full Name

Robert Alan Morrow

Nickname

Rob Morrow

Occupation

Actor & Director

Nationality

American

Birthplace

New Rochelle, New York, USA

Birth Date

Sep 21, 1962

Age

61 Years, 2 Months
American Director & Lead Actor of series 'Northern Exposure'
Rob Morrow | Biography
Actor of 'The Good Doctor', 'Night of the Wild' & 'The Kill Team'
Further, his most prominent roles on TV are in the 2000 TV movie 'The Thin Blue Lie' as Jonathan Neumann, 'Street Time' (2002-2003) as Kevin Hunter, 'Numb3rs' (2005-2010) as Don Eppes, 'The Whole Truth' (2010) as Jimmy Brogan, 'Billions' (2016-2020) as Judge Adam DeGiulio, etc. Lately, the veteran actor has appeared on TV with a guest role in the 2021 sitcom 'Club Your Enthusiasm.'
---
Morrow is a renowned American film director and veteran actor. He has over four decades of experience in the entertainment industry. Moreover, he is best recognized as Dr. Joel Fleischman in the 1990s comedy TV series Northern Exposure.
Who is Rob Morrow?
Rob Morrow began appearing as a TV actor with Saturday Night Live's 1980 sketch comedy show. He then did several supporting roles in other TV series like fame (1985), Everything's Relative (1987), Monsters (1989), etc. Later in 1990, Morrow marked his prominence in the industry with Northern Exposure and continued to star as a lead actor. He received several award nominations in the show's best and lead actor category.
Further, his most prominent roles on TV are in the 2000 TV movie The Thin Blue Lie as Jonathan Neumann, Street Time (2002-2003) as Kevin Hunter, Numb3rs (2005-2010) as Don Eppes, The Whole Truth (2010) as Jimmy Brogan, Billions (2016-2020) as Judge Adam DeGiulio, etc. Lately, the veteran actor has appeared on TV with a guest role in the 2021 sitcom Club Your Enthusiasm.
In addition to TV series, Morrow holds credit for dozens of feature films. He began his big-screen journey with a 1985 comedy Private Resort. To date, he has starred in movies like Last Dance (1996), Other Voices (2000), The Emperor's Club (2002), The Bucket List (2007), The Good Doctor (2011), Night of the Wild (2015), The Kill Team (2019), etc.
Early Age and Family
In New Rochelle, New York, Rob Morrow was born as Robert Alan Morrow in a Jewish family on 21 September 1962. His father, Murray Morrow, was an industrialist specializing in industrial lightings. On the other hand, his mother, Diane Francis, served as a dental hygienist. However, when Rob was nine years old, his parents got divorced.
Morrow grew passionate about acting from an early age. His parents enrolled him into Miami Sunset High School for formal education, but he did not graduate. Instead, he dropped out of there during his senior year and pursued a career in acting.
Net Worth
As of 2021, Rob Morrow's net worth, according to celebritynetworth.com, is approximately $10 million. He has amassed this massive wealth with the help of his successful acting and directing career spanning over 40 years. Moreover, Morrow currently serves as a teacher at a non-profit theatre group named 'Ruskin Group Theatre.' 
Wife and Children
On 21 September 1998, Rob married his wife, Debbon Ayer, an actress and film producer. She holds credit for her works in the 2014 TV show Bosch, 2021 film In the Forest, etc.
As of 2021, the couple has completed their 23 years together. In addition, they have become parents to their only daughter, Tu Morrow, born in 2001. Currently 20 years old, Tu Morrow holds credit for films like Blush (2019), Recipe for Abduction (2021), etc.