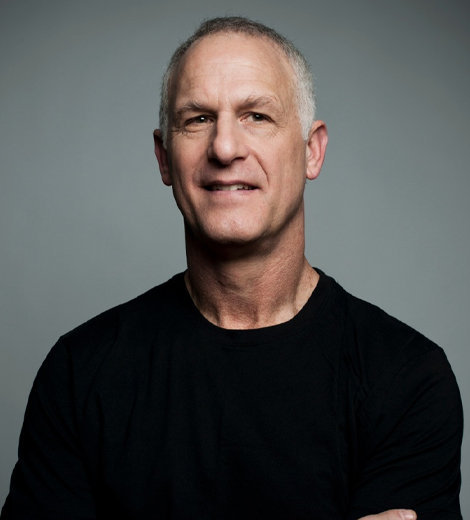 Quick Wiki
Full Name

Frederic Enrico Rossovich

Nickname

Rick Rossovich

Occupation

Actor

Nationality

American

Birthplace

Palo Alto, California, USA

Birth Date

Aug 28, 1957

Age

66 Years, 0 Months

Relationship Status

Married

Wife

Eva Rossovich

Wedding Date

1985
American Actor Known For His Roles in 'Top Gun' and 'The Terminator'
Rick Rossovich | Biography
Started his acting career with a cameo role in the television series 'Fantasy Island' in 1978
Rossovich has primarily acted in the movies with a breakout performance of Matt in the 1984 film 'The Terminator,' where he shouts "Don't make me bust you up, man!" to the terminator.
---
Rick Rossovich is an American actor famous for playing Slider in the 1986 action drama movie Top Gun starring Tom Cruise. 
Short Bio
Rick Rossovich is an American actor. Rossovich was born Frederic Enrico Rossovich, in Palo Alto, California, the USA, on 28 August 1957. Rossovich was born Frederic Enrico Rossovich in Palo Alto, California, and grew up in Grass Valley, where he attended Nevada Union High School. He later went to Sacramento State University for his education.
He got into acting after moving to Hollywood to pursue a career as an art director. Rossovich took the risk and landed a non-union small part in a martial arts film on his second day of set development.
He started his acting career with cameo roles in the television series Fantasy Island (1978-1980), B.J. and the Bear (1981), and Eight Is Enough (1981). However, Rossovich's first notable film appearance was in Losin' It, a low-budget picture released in 1983 in which he played a Marine on leave in Mexico. The film is best recognized as Tom Cruise's first romantic lead, as Slider, the fast-talking Annapolis graduate, with whom Rossovich co-starred in Top Gun (1986).
Later, Rossovich also appeared as a recurring character in other notable series such as Pacific Blue (1996-1998), ER (1994-1995), and Sons and Daughters (1991).
He has primarily acted in the movies, with a breakout performance of Matt in the 1984 film The Terminator, where he shouts "Don't make me bust you up, man!" to the terminator. Some of his other renowned movies include Losin' It (1982), The Lords of Discipline (1983), Streets of Fire (1984), Top Gun (1986), 14 Going on 30 (1988), Let's Get Harry (1986), Paint It Black (1989), Tropical Heat (1993), Black Scorpion (1995), Killer Deal (1999), Artworks (2003), Miracle in Lane 2 (2000), and more.
'Top Gun'
Top Gun is an action drama movie that was released on 16 May 1986. When the picture was first released, critics had mixed reviews, although many appreciated the action sequences, special effects, aerial feats, and acting performances, with Cruise and McGillis garnering the greatest accolades.
The story follows Lieutenant Pete "Maverick" Mitchell, a highly skilled naval aviator in the United States Navy. Unfortunately, his wingman is outflows and freaked out when he approaches a pair of MiGs over the Persian Gulf. 
Maverick is able to talk him down to the carrier with nearly no fuel. After his wingman surrenders his wings, he gets promoted in the ranks and assigned to the Top Gun Naval Flying School. There, he battles the attitudes of the other pilots and an old story about his father's death in combat, which resulted in the deaths of others owing to his father's mistake. Maverick tries to be the best pilot he can be while stomping on the toes of his classmates.
The movie also boosted naval recruiting fivefold and inspired legions of men to sport aviator sunglasses and bomber jackets.
Rossovich portrayed LTJG Ron "Slider" Kerner, a Radar Intercept Officer who travels with the movie's antagonist, LT Tom "Iceman" Kazansky, in the original film (Val Kilmer).
While Slider is a staunch supporter of the Iceman, one of the film's most iconic sequences shows him doing something the ultra-calm pilot can never do. Slider tells Maverick, "Gutsy move," as he suggests a fighting tactic that his instructor (Kelly McGillis) doesn't approve of.
"I was lucky to have that little crack in the armor, unlike Iceman," Rossovich said in a 2021 interview with Arkansas Democrat. "Being a radar intercept officer or a navigator, you're always a lower rung on the ladder. You've got to respect the guy in front of you, even if he's not in your cockpit."
35th Anniversary Celebration 
The iconic movie Top Gun completed its three-and-a-half-decade run in 2021. On its occasion, Rossovich shared some of his favorite moments from the movie in interaction with Comic Book Movie. 
When asked about the legacy of Top Gun, he replied,
"I get a real nostalgic feel. It's touching in a way because it paints a picture...Look, I've had a great life. I've been blessed every day of my life, but that was a golden period. It was the first few years of my marriage and we were footloose and fancy-free. We had our first house and here I was on this big film. It brings back a sense of joy and nostalgia. It's funny. I looked back at the 50s during the 80s and now we look back at the 80s 35 years on and that decade feels like the 50s did back then! All the crap peels away and you forget what was going on. Everyone in the film, we came up together and the relationships and how their lives have unfolded with the careers you've seen come out of that film is amazing."
He also gave his opinion about why the film did not have multiple sequels. According to him, there were various elements at play, but the team always maintained that it was a one-and-done situation. 
He continued they didn't want to risk undermining something by revisiting it. The original and subsequent installments don't always match up with properties like Back to the Future. The actor explained that The Terminator franchise might be an exception, as the sequel was a true blockbuster.
Moreover, in honor of the occasion, Screen Rant chatted with Rick Rossovich, who revealed that Slider has continued to fly, albeit in a less flamboyant manner, since his Top Gun days. Slider traversed the world as a commercial airline pilot, piloting some of the world's largest commercial jets. Rossovich said, 
"He became a commercial pilot, and he was flying LAX to Heathrow on a 747 for most of the time. Then he went to the Dreamliners. I think he's had a great life, and he's really enjoyed the memories."
'Top Gun: Maverick'
The film's long-awaited sequel, Top Gun: Maverick, debuted in theaters on 24 May 2022. However, Rossovich hasn't revealed if he would appear in Top Gun: Maverick.
According to Cinema Blend, even if he doesn't, the viewers might get a few lines of dialogue detailing what happened to his character after the original film ended.
Wife & Kids
Rossovich has been married to his wife Eva Rossovich, since 1985. The couple shares two children, son Roy and daughter Isabel. The family spends three months of each year in Sweden, where Eva is originally from, so that the children may experience both their parents' heritage.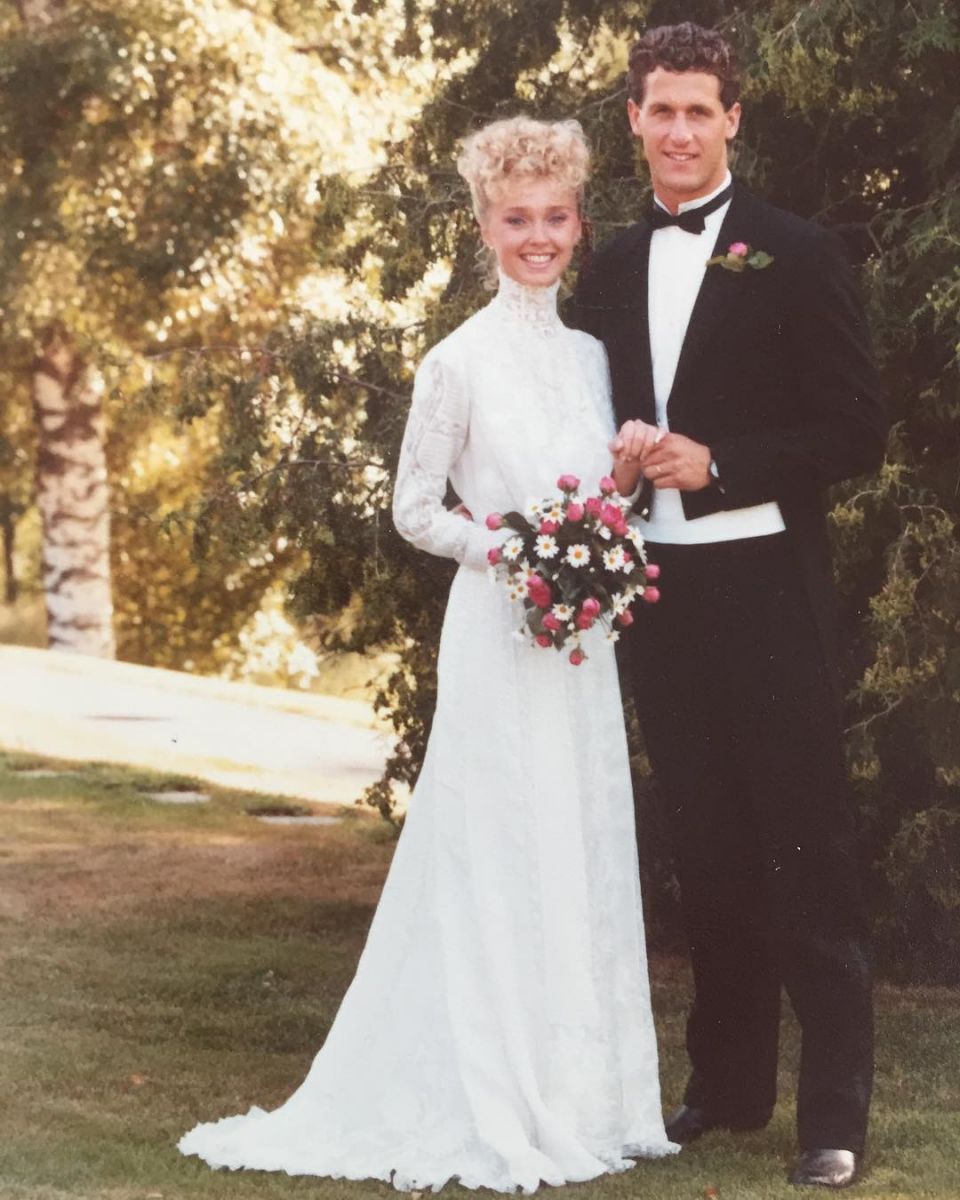 Net Worth 
According to Celebrity Net Worth, Rossovich has a net worth of $4 million as of 2021. He has garnered a considerable net worth owing to his decades-long acting career.