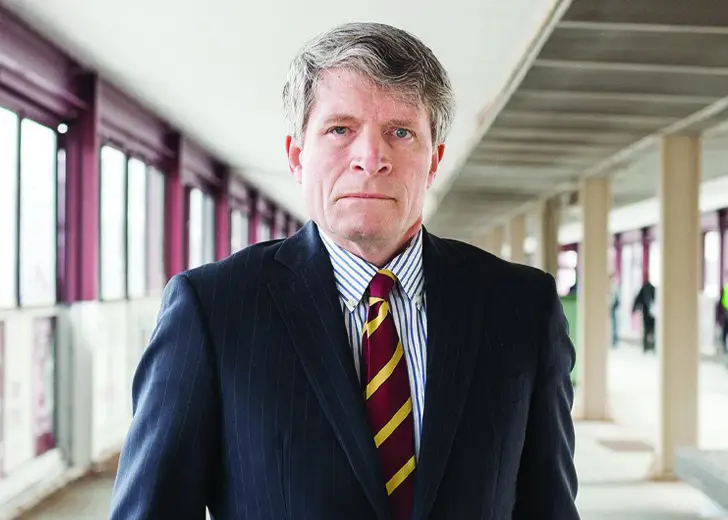 Quick Wiki
Full Name

Richard Painter

Birth Date

1961-20-03

Age

N/A

Ethnicity

White

Nationality

American

Birthplace

Philadelphia, USA

Zodiac Sign

Libra

Occupation

Lawyer, Professor, and Political candidate

Political Affiliation

Democratic Party

University

Harvard University, Yale Law School

Relationship Status

Married

Wife

Karen Painter

Children

Three
American Lawyer, Professor, & Political Candidate
Richard Painter | Biography
Announced as a Candidate for the US House of Representatives in Minnesota's first congressional district in February 2022
Richard Painter is an American lawyer, professor, and political candidate.
---
Who is Richard Painter?
Richard Painter is an American lawyer, professor, and political candidate born on 3 October 1961 in Philadelphia, USA.
Painter graduated from Harvard University with a BA in history and Yale Law School with a JD. Painter is also a Corporate Law Professor at the University of Minnesota.
After law school, Painter clerked for Judge John T. Noonan Jr. of the United States Court of Appeals for the Ninth Circuit. He later worked for Finn Dixon & Herling in Stamford, Connecticut, and Sullivan & Cromwell in New York City.
From 2002 to 2005, Painter held tenured positions at the University of Illinois College of Law and the University of Oregon School of Law, where he had been the Guy Raymond and Mildred Van Voorhis Jones Professor of Law.
From February 2005 to July 2007, the author was also associate counsel to the president and chief ethics advocate in the White House Counsel's office. 
Moreover, he is a representative of the American Law Institute and a consultant for the ALI's new Principles of Government Ethics. Painter is also a member of the American Bar Association's Professional Responsibility Section.
In January 2009, Painter's book, 'Getting the Government America Deserves: How Ethics Reform Can Help' was published by the Oxford University Press. He has also addressed op-eds for reputed publishing houses like The New York Times, The Washington Post, and The Los Angeles Times on government ethics. Moreover, he was a residential fellow at Harvard University's Safra Center for Ethics from 2014 to 2015, which helped him finish his third book.
In May 2017, Painter linked the Trump administration to Nixon's controversies. According to the former George W. Bush ethics counsel, "The broader picture is that this is about Russian espionage inside the United States." He added, "That's a big difference with Nixon. Nixon may have been a crook, but at least he was our crook. He wasn't a Russian agent!"
After mentioning Nixon's tough stance on communism and Russian expansionism, Painter refuted the notion that Trump is colluding with the Russians and is involved in a coverup.
Painter stated, "It's a serious threat to our country from a foreign power and the administration continues to engage in a coverup." He continued and said, "And I don't think it's in the interest of the Republicans. I've been a Republican for 30 years. There's no way that I would want to see the Republican Party stand up for covering up for Russian espionage."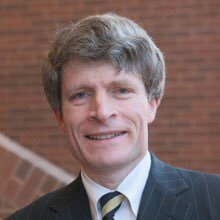 Announced His Governor Candidacy
Painter announced his candidacy for the United States House of Representatives in Minnesota's first congressional district in February 2022. 
Following the 2020 census, states are revising congressional and state legislature borders. As a result, Painter's declared district is subject to change and will be changed once the candidate filing period has passed and the official list of candidates is released.
After the death of Jim Hagedorn in mid-February, the seat became vacant. Around 20 individuals are vying for Hagedorn's job.
On 24 May 2022, he will be on the ballot for the special Democratic primary. 
Wife
Painter is married to Karen, a music history lecturer at the University of Minnesota. The couple shares three children. On the other hand, his children and wife haven't shared any family photos on social media.