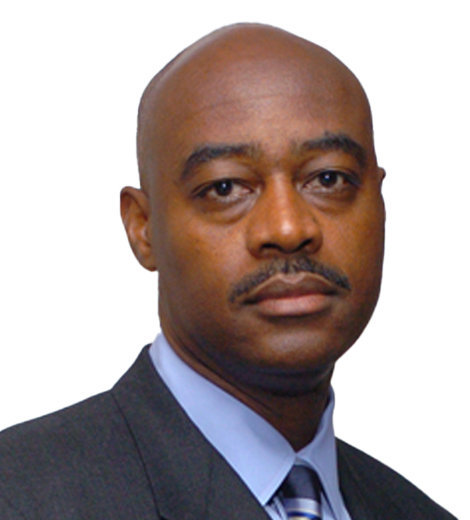 Quick Wiki
Full Name

Raymond J. McGuire

Occupation

Former Vice-Chairman of Citigroup

Nationality

American

Birthplace

Ohio, USA

Birth Date

Jan 23, 1957

Age

66 Years, 8 Months
Former Executive of Citigroup, 2021 New York Mayor Election Candidate
Raymond McGuire | Biography 2021
Raymond McGuire started his career in the finance industry in 1984 and became the most influential black in New York City. Joined as an associate in the Mergers and Acquisitions Department in his first company, McGuire gained mastery over the sector and led several billions of sales of high-end corporate companies in his future switch-overs. He also became the Vice-Chairman of the investment company Citigroup in 2015. In 2021, he ran for the New York City mayoral election.
---
Raymond McGuire is a former Vice-Chairman of Citigroup and one of the 2021 New York City mayoral election candidates. 
Who is Raymond McGuire?
Raymond J. McGuire started his career in the finance industry in 1984 and made his way to become one of the highest-ranking executives in the Wall Street financial industry. He worked as global co-head of mergers and acquisitions at Morgan Stanley before joining the investment banking company Citigroup in 2005. After 36 years of experience in the financial industry, McGuire ran for the 2021 New York City mayoral election and represented the Democratic Party.
Early Life and Education
Raymond J. McGuire was born on 23 January 1957 in Dayton, Ohio, USA. He and his two brothers were raised by single mother Wiletha McGuire and their maternal grandparents. His mother was a social worker, and his grandmother chaired the church mission committee. His grandfather served as the head deacon in the church. He worked as a factory worker during weekdays and as a janitor on the weekends. Growing up, McGuire learned the importance of hard work and self-belief from his mother and grandparents. 
McGuire was a studious student since childhood. His fifth-grade teacher noticed his academic ability, and soon he got an opportunity to attend a better school through a partial scholarship. But, even to grab that opportunity, McGuire's family had to borrow money. To test his academic ability and get a better education, 16-year-old McGuire decided to enroll in one of the country's best prep schools, The Hotchkiss School in Lakeville, Connecticut. For this, he won a scholarship, also borrowed student loans to cover the remaining necessary expenses.
After graduating from The Hotchkiss School in 1975, McGuire went to Harvard College and became the first person in his family to graduate from that college. He graduated from Harvard College in 1979 with a Bachelor of Arts degree in English. The following year, McGuire won a Rotary scholarship to study at the University of Nice in France. He then graduated with a law degree from Harvard Law School and an MBA degree from Harvard Business School, both in 1984.
Career
After graduation, McGuire moved to New York to find better job opportunities on Wall Street. His first job was in the Mergers & Acquisitions Department of First Boston Corporation, where he started as an associate and grew up to Vice President. Then, in 1988, he left the corporation and joined the new financial firm Wasserstein Perella & Co. as a Partner and Managing Director of Mergers and Acquisitions. 
After working in the firm for six years, McGuire went to an investment management company Merrill Lynch in 1994 and served as a Mergers and Acquisitions Managing Director for the next six years. He then landed a position as a Global Co-head of Mergers and Acquisitions at Morgan Stanley. While working at Morgan Stanley, McGuire led Nabisco Holdings' $19.8 billion sale to Philip Morris Co. in 2000. He also led the $930 million sale of Pfizer's Schick Wilkinson Sword to Energizer in 2003. 
In July 2005, McGuire left Morgan Stanley to become the Global Co-head of investment banking at Citigroup. Two years later, he became the Global Head of the corporate and investment bank at Citigroup and served in the position for 13 years. He also became the Vice-Chairman of the company in 2015. He then served the company as Chairman of banking, capital markets, and advisory. During his tenure at Citigroup, he was involved in the $45 billion spin-off of Time Warner Cable from its parent company Time Warner Inc. He also represented the $68 billion sale of Wyeth to Pfizer, ConocoPhillips Co.'s $36 billion acquisition of Burlington Resources, and Koch Industries' $21 billion acquisition of Georgia-Pacific, among others. He left Citigroup in October 2020, at age 63, to run for Mayor of New York City.
Accolades
McGuire has received the 'Alumni Professional Achievement Award' from Harvard Business School. For his business accomplishment, McGuire was listed in Black Enterprise magazine's 'Top 50 African Americans on Wall Street' in 2002. Black Enterprise again named him one of the 'Top 75 Most Influential Blacks on Wall Street' in 2011. Another New York-based City & State magazine ranked him the 58th most influential Black individual in New York politics in 2020. 
2021 New York City Mayor Election
McGuire began his journey for the 2021 New York City mayoral campaign in October 2020. He officially announced his run for New York City Mayor representing the Democratic Party, on 1 December 2020. He ran for Mayor with the mission to rebuild the city's economy from the COVID-19 pandemic. His campaign focused on building social inclusion and equal opportunities for diverse people living in New York City. Being a business person, he garnered significant support from the business community in his election campaign.
Personal Life
McGuire is married to writer, producer, and lawyer Crystal McCrary. His wife McCrary co-created the BET Network's show Leading Women. She had also co-authored New York Times best-selling novels' Homecourt Advantage' and 'Gotham Diaries,' published in 1998 and 2004, respectively.
The couple has three children, including McCrary's two children from her previous relationship.