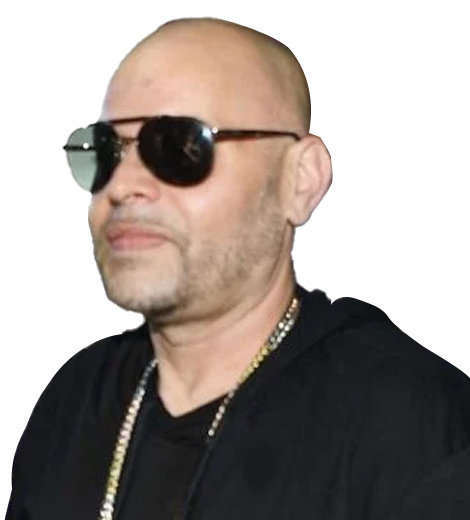 Quick Wiki
Full Name

Raul Conde

Occupation

Former Rapper, Director

Nationality

American

Birth Date

Jul 29, 1971

Age

52 Years, 4 Months

Birthplace

USA
Ex-Boyfriend of 'Love and Hip Hop: New York' Star Erica Mena
Raul Conde | Biography
Conde received the formal qualifications of an Officially Ordained Minister in 2021
Former Rapper of the hip hop record label Terror Squad, Raul Conde, also became famous for his relationship with the 'Love and Hip Hop,' star Erica Mena. They had an on-again-off-again relationship for some time and eventually broke up. However, their argument on the streets of Miami got featured on the show, and Mena went straight up to him and beat him. The duo shares their first son King Conde born on 1 March 2007.
---
Raul Conde is a director infamously known as a former boyfriend of Reality TV star Erica Mena.
Who is Raul Conde?
Raul Conde was born on 29 July 1971, in the USA. He first gained prominence in the 1980s as the rapper of the hip hop record label Terror Squad, founded by Fat Joe. 
He directed the 2004 song 'Lean Back,' featuring Fat Joe, and Remy Ma for the album True Story. The song received nominations for the 'Grammy Award for Best Rap Performance by a Duo or Group, and 'BET Award for Viewer's Choice.' In addition, he also appeared on the TV documentary series Inside the Label in 2016 and Unsung in 2017.
In 2021, Conde received the formal qualifications of an Officially Ordained Minister for legal marriages along with the right to open a church. He posted an Instagram story notifying that he was initiating a 'Church for All People.'
Conde rose to greater fame for his relationship with Erica Mena, a television star famous as Love and Hip Hop: New York cast. The duo welcomed a son, King Conde, on 1 March 2007. He has appeared in one of the episodes of the show with Mena. 
Raul Conde & Erica Mena
Conde was in an on-again-off-again relationship with the reality TV star Erica Mena. They also have a son together.
Mena has become a well-known face since her appearance in the second season of the VH1's reality TV show Love and Hip Hop: New York. The show documents the personal and professional lives of hip hop stars, R&B musicians, performers, and record producers. 
She was also frequently seen on the famous Kardashian sister's reality show, Kourtney and Khloe take Miami: Season 2. Other than that, she had appeared in music videos and songs of renowned celebrities like Lil Wayne, Chris Brown, and Bobby Valentino.
Feud with Mena
Despite dating for some time, Conde and Mena had a terrible relationship, and it was also showcased in one of the episodes of Love and Hip Hop: New York. The show featured a fierce argument between them on the streets of Miami, and Mena was seen using force on him.
Ahead of the incident, Mena commented she had enough of him. She eventually broke up with him and got engaged to rapper Bow Wow. Later, Mena recounted the incident and felt ashamed of her outburst as it would affect her son. She, however, added that they had come on good terms for the sake of their child.
Son King Conde
Although Mena was often under the spotlight, she had not disclosed anything about her eldest son with Conde until her marriage with Safaree Samuels. Samuels and Mena tied the knot in front of the reality show cameras in November 2019. 
Mena had a son, King Conde, in 2007 with Conde. She later disclosed that even during the filming of Love and Hip Hop: New York, her mother in Florida took care of King and added that Raul was not constantly involved in the child's life.
Mena gave birth to two more children with Samuels, a daughter in 2020 and a son in 2021.
In 2019, via her social media, Mena revealed that King is timid and prefers to stay away from social media and publicity. She also added that she took his permission to upload a picture with him. 
King had also appeared with Mena on the show Love and Hip Hop: New York in one of the episodes' Happily Mena After,' in 2020.
Criticism of King Conde
In 2020, Mena posted a holiday picture with King on her Instagram. And the picture received several comments after her fans noticed that King allegedly looked like he had autism.
She replied to the assumptions, "There are so many children that are amazing and bright that are autistic and I just hate the fact that people are so quick to label a child autistic because they are different. Each one are unique whether they have a condition or not. As adults [with a] social media presence, people should be more mindful on what they say about people's children. There are real issues in the world and our children are a representation of who we are. They are our future. Let's get it together guys!..."