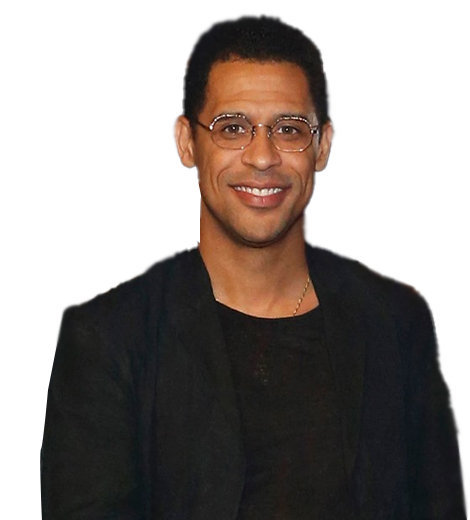 Quick Wiki
Full Name

Rashad Haughton

Occupation

Writer, Director, Actor

Nationality

American

Birthplace

New York, USA

Birth Date

Aug 06, 1977

Age

46 Years, 1 Months

Zodiac Sign

Leo

Mother

Diane Haughton

Father

Michael 'Miguel' Haughton,

Sister

Aaliyah Haughton

University

Hofstra University in Hempstead, New York

Relationship Status

Not Disclosed

Wife

Not Disclosed

Net Worth

Not Disclosed

Sexual Orientation

Not Disclosed
Older Brother of R&B Singer Aaliyah
Rashad Haughton | Biography
Rashad Haughton wrote a short story as the music video concept for Aaliyah's song '4 Page Letter'
Rashad was the voice actor for the 2002 film 'Queen of the Damned' that starred his sister Aaliyah as Queen Akasha. Aaliyah died in a tragic plane crash in 2001 before the movie's post-production work. As Rashad and Aaliyah had a similar voice, he gave the voiceovers for his sister's lines. His voice was later enhanced using computer technology to sound more feminine. However, he was never credited for the work.
---
Rashad Haughton is an American writer and film director. He is also recognized as the older brother of the late American singer and actress Aaliyah. 
Who is Rashad Haughton?
Rashad Haughton is an American film director, writer, actor, and aspiring screenwriter. He is well known for writing and directing several films like Muga Shozoku, Love Like Aliens, and Chrysalis.
Also recognized as the older brother of the late American singer and actress Aaliyah, Haughton has also written some of his sister's songs and appeared in a few of her music videos. 
Furthermore, he has appeared in a number of films and has lent his voice in a movie. 
Early Life 
Rashad Hasan Haughton was born on 6 August 1977 in Brooklyn, New York. At the age of seven, he moved to Detroit with his father, Michael 'Miguel' Haughton, mother Diane, and sister Aaliyah, who was also known as the 'Princess of R&B.'
Haughton is of African-American and Native American descent and is only 17 months older than his sister Aaliyah who died in a plane crash on 25 August 2001.
Also Read About - Rick Famuyiwa - Wife, Net Worth, The Mandalorian
Education
Rashad and his sister Aaliyah attended Gesu Elementary, a Catholic school, where he took martial arts classes. He then graduated from Aquinas High School, Detroit, in 1995. 
For college, he attended Hofstra University in Hempstead, New York, and graduated in 2000.
Career
Rashad Haughton has appeared in several music videos for his sister Aaliyah. It included '4 Page Letter', 'Age Ain't Nothing but a Number,' 'Hot Like Fire,' and 'If Your Girl Only Knew.'
Besides that, he is also a well-known writer, director, editor, composer, and aspiring screenwriter.
Writing and Directing
Rashad Haughton wrote a short story as the music video concept for Aaliyah's song '4 Page Letter'. He also directed and wrote three short films, Chrysalis, Love Like Aliens, and Muga Shozoku, and directed a 2000 film, The Mim Rose.
'Chrysalis'
Chrysalis is a 2006 short film that explores the story of Chris (played by Alix Jackson). Chris is a mystically deformed artist, and how he is compelled to accept his true identity and forced to face love and fear. 
'Love Like Aliens'
Love Like Aliens is a fantasy, sci-fi animated short film released in 2011 starring Steven Cabral as Atterion and Emi Matsushima as Sparra. The movie explores the story of a not-too-far future where humans and robots exist as one. Rashad Haughton wrote, directed, and composed the cinema.
'Muga Shozoku'
The 2015 short film Muga Shozoku explores the life of Shin (played by Joey Iwanaga), a young robotics student from Iga, Japan. Shin unleashes the power of 'Muga,' an ancient book, completely ignoring the warnings of his teacher, Taku (played by Taro Suwa). Thus, the war begins between Shin and Ryu (played by Rikiya Mifune), a member of the Onishi Group who also wants the power. 
Acting
Apart from writing and directing, Rashad has also tried his hands at acting. He appeared in the 2004 film Proud, written and directed by Mary Pat Kelly as Hank Fields.
The film was about a U.S. Navy ship that was in combat with African-American crews in World War II. The film was based on a true story about one of only two Navy ships carrying African-American crews.
Voice Acting – 'Queen of the Damned'
Rashad was also a voice actor for the 2002 film Queen of the Damned, starring his sister Aaliyah as Queen Akasha.
The film is a part of The Vampire Chronicles series, which explores the life of Lestat de Lioncourt (played by Stuart Townsend), a vampire that goes to sleep after losing interest in immortality. He then awakens from a long slumber and turns into a punk rocker. 
Furthermore, his music awakens the vampire queen, queen Akasha (played by Aaliyah), who sets her mind to make Lestat her king. 
Aaliyah died in a tragic plane crash in 2001 before the movie's post-production work. Since Rashad and Aaliyah had a similar voices, he gave the voiceovers for his sister's lines. His voice was later enhanced using computer technology to sound more feminine. However, he was never credited for the work.
Losing his sister and father
Rashad, along with the world of R&B, had to experience the loss of his sister Aaliyah Dana Haughton on 25 August 2001, when she was only 22. Aaliyah was returning to Florida from Abaco Island after shooting a music video. She boarded a twin-engine Cessna 402-B plane. Shortly after the takeoff, the aircraft crashed and burned only a few hundred feet from the Abaco Islands' Marsh Harbor Airport runway.
On 8 November 2021, Haughton lost his father, Michael Haughton, after suffering from kidney disease. His body was buried in Hartsdale, Westchester County, New York, next to his daughter Aaliyah.
Aaliyah's Music and Legacy
Even after her death, Aaliyah still has a legacy of her own. First, Rashad, his mother Diane, his uncle, and music producer Barry Hankerson looked over Aaliyah's estate and music. Then, nearly after two decades after her demise, the family decided to release her music on streaming platforms.
As a tribute to the late singer, Rashad Haughton took part in creating the Aaliyah-inspired makeup line by M.A.C. It launched on 21 June 2018.
Furthermore, her fans have been protective of her legacy and family. In an interview for the promotion of Aaliyah's makeup in collaboration with MAC Cosmetics, Haughton talked about the support his family has been receiving from her fans. My sister's fans are so lovely and respectful, But if they see something that is not approved by [the family], they attack it. They are very protective of my sister, which is heartwarming." 
He also added, "Of course, the fans, or 'the special ones' as my mom calls them.'"
However, later in 2019, when the documentary series Surviving R. Kelly was released, one of Kelly's backup singers made a statement saying that Aaliyah was in an underaged relationship with Kelly. She also claimed an instance where they were together during one of the tours, so Aaliyah had a relationship with Kelly. 
Haughton and Aliyah's mother denied the rumors and replied to the documentary's claims related to Aaliyah as false. She added that her parents, Diane and Michael, were together to take care of her during all of her tours. 
Diane's statement denied the backup singer's claims and read, "The woman and so-called backup singer in the forthcoming Surviving… documentary that describes seeing, meeting or ever breathing the same air as my daughter, Aaliyah, is lying and a liar. My husband and I were always on tour with her and at interviews and every place she went throughout her entire career." 
Aaliyah Cosmetics with MAC
In 2018 Haughton and his family decided to recreate Aliyah's inspired makeup products after her fans requested a collaboration through a petition. He became a consultant on the project and decided to go after MAC Cosmetics because Aliyah used the brand most while n the 90s. 
"This entire line is really for the fans," he said. "The brand was so important for my sister in her everyday life, plus her career."
Later in an interview with Pop Sugar, he revealed that his mother had kept all of their belongings since they were a child. And in one of the warehouses, she kept her used makeup, which became the basis for the 2018 project. 
"My mom has kept everything over the years since we were babies. My mother has these storage units that she always talks about trying to downsize. She actually has my sister's makeup, her lipsticks [in there] still. We were able to grab them and show them to MAC," he added.
Further, the products were named after her songs which he believed gave life and homage to her legacy. "We wanted to make sure every single product either was named after a song, or represented a place or moment in her life."
While he also focused on her new fans from contemporary 2018, he focused more on her principles, representation of culture, and her brave attitude towards the world. 
"Those archival music video looks are so iconic, but it's 2018, so we want to satisfy younger fans, too. She was confident, creative, and not afraid to take risks. That self-assuredness is so important for young women right now. I wanted the line to adapt to fit people of any shade, any creed, culture, or religion, or orientation," he reminisced. 
Madame Tussauds 
In 2019 on the occasion of her 18th death anniversary, Madame Tussauds Las Vegas memorialized Aliyah's legacy in their studio establishment. 
Haughton, who was also present at the project commencement, chose her infamous 'Try Me' music video look to instigate a wax figurine in Vegas. In addition, during the project, they wanted to make her presence like the figures of Kardashians, Keke Palmer, and also Zendaya with a hint of her legacy as 'Princess of R&B.'
On the other hand, Haughton talked about the assurance their family had with displaying her wax figure. He said, "I was involved in the process from the inception of the project. The team at Madame Tussauds welcomed a collaborative effort in choosing the pose and look of my sister's figure. They made sure my mother and I were comfortable and supported through an amazing but understandably emotional process.
Is Rashad Haughton Gay?
Haughton has not disclosed any of his relationships or made any statements regarding his sexuality throughout his decade-long career. Therefore, there is no factual information given by him personally to claim that he is gay or his wife. 
But, the official site for Man Crush Monday, ManCrushes.com, has regarded him as a straight male.