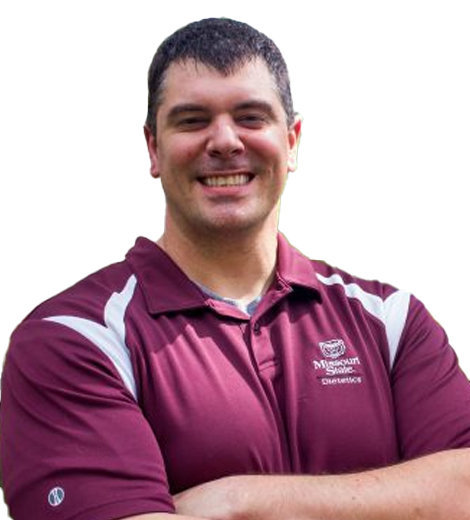 Quick Wiki
Full Name

Randy Santel

Occupation

Professional Competitive Eater

Nationality

American

Birthplace

Missouri, USA

Birth Date

Jun 24, 1986

Age

37 Years, 5 Months

Did You Know?

Santel got a teddy bear named Leonidas in 2015. Ever since, the teddy bear has been with him in every competition, he competed in.
Quotes
"It's going to be exciting, I can't say I'm entirely too proud of all 1,000 wins but I'm definitely going to be happy to be the first person to do it."
Professional Competitive Eater, Founder of the Website Foodchallenges
Randy Santel | Biography 2021
Santel lost 25 pounds in two months in the Men's Health / Spartacus Workout Transformation Challenge
Santel had his first food challenge at Pointer's Pizza in St. Louis, Missouri. He and his friend Dan Graham completed the 28-inch Pointersaurus Pizza and were awarded $500 for winning in the contest. He won his second contest in Jefferson City, Missouri, at the 18′′ "Haus" Pizza Challenge a month later. Santel got $450 for that win. Now, Santel can win over 100 challenges every year, also retaining a lean body, thanks to his knowledge on nutrition.
---
Randy Santel is an American professional competitive eater who competes in food challenges across the globe. He is also the founder of the website foodchallenges.com.
Who Is Randy Santel?
Randy Santel is an American bodybuilder, health and wellness influencer, and professional competitive eater. He is the founder of foodchallenges.com, a collection of every restaurant's food challenge from the countries of the world. 
Santel is also a YouTuber, with over 1.3 million subscribers as of July 2021. He posts videos of visiting various locations and taking part in food challenges in that place. 
Early Life & Education 
Randy Santel was born on 24 June 1986 in St. Louis, Missouri, to Joe Santel and Karen Santel. He has a younger sister, Shelley Santel. He and his family relocated to St. Peters, Missouri, when he was studying in fourth grade. His family still resides in Missouri.
Santel attended Duchesne High School in St. Charles, Missouri, and actively engaged in football and men's volleyball for four years. He also got the highest title of Eagle Scout while in high school as a Boy Scout. He was an honor student when he graduated from high school in 2004.
Santel then moved to Springfield, Missouri, and enrolled in the Missouri State University. He was an offensive tackle for the college football team, MSU Bears, for three years. In 2008, he graduated with a bachelor's degree in science in construction management.
In 2016, Santel went back to MSU to get his second degree in Bachelor of Science in BS Dietetics/Dietitian. There, he studied Nutrition and Dietetics, focusing on Nutrition Education and Counseling. He graduated with a Magna Cum Laude grade in 2019.
The Transformation Journey
Santel dealt with his weight in most of the high school, college football, and post-college life. He had tried over twenty different diets and had lost 30 pounds ten times. He weighed over 200 pounds in fifth grade and had lost nearly 40 pounds on Weight Watchers in sixth grade, owing to the support of his mother, who prepared his meals and kept track of his points. 
He weighed 175 pounds for the rest of elementary school and went to 185 pounds at the beginning of high school. He then weighed 205 pounds as a sophomore football player and weighed 235 pounds as a junior. He concluded his senior year at 346 pounds. 
Santel weighed between 295 and 325 pounds when playing collegiate football at MSU. He then retired from football after three years to concentrate on his professional career in construction management. 
Santel began the Men's Health / Spartacus Workout Transformation Challenge on 11 January 2010. Only two months later, on 12 March, Santel finished the tournament with a weight loss of 25 pounds. 
Career
After graduation in 2008, Santel worked for J.E. Dunn Construction as a construction estimator and Speck KC as a concrete estimator before quitting in October 2013. Since then, Santel has been a full-time professional eater, social media personality and owns a website. 
As a Professional Eater
Santel had his first food challenge at Pointer's Pizza in St. Louis, Missouri. He and his friend Dan Graham completed the 28-inch Pointersaurus Pizza and were awarded $500 for winning in the contest. Soon he realized his passion for food and wanted to make a living, eating, working out, traveling around the world, and helping others. 
He won his second contest in Jefferson City, Missouri, at the 18′′ "Haus" Pizza Challenge a month later. Santel got $450 for that win. Since then, he has won over one thousand challenges in all 50 states of the USA and 37 countries. 
He also teaches individuals how to prepare for food challenges and competitive eating events by training, strategizing, and dominating them. Now, Santel can win over 100 challenges every year, also retaining a lean body, thanks to his knowledge of nutrition.
Owner and Founder of FoodChallenges.com
In October 2013, Santel created his own website, foodchallenges.com. It is a website that records every restaurant's food challenge and helps people with food challenges. 
According to the website, it has a list of every food challenge currently offered in every country. The website also provides contestants information about food challenges and competitive eating with different training and strategies.
History Behind FoodChallenges.com
In 2010, when Santel initially began undertaking food challenges, he had no one else to turn to and no webpage to go to for ideas on how to train, plan, strategize or win them. He self-taught all he knew through "a lot of trial and error."
In October 2011, after winning around 75 food challenges, he launched RandySantel.com to teach other people how to strategize and win food challenges and eating competitions. He also published many nutrition and fitness information and recommendations to assist people to win. Although it took him a lot of time, the response was positive.
After RandySantel.com had already gone online in late 2011, Santel contacted a family friend's son, who ran SuretyBonds.com, who let him know about the importance of SEO and having a "top-level domain" name. In March 2012, one of his friends purchased the domain FoodChallenges.com from the previous owner and held it for him until he could buy from him later. We had no idea, though, that I wouldn't be able to purchase it until the middle of 2013.
On 4 October 2013, he signed the deal to establish FoodChallenges.com. He then began working on the food challenge directory and composition and eventually launched the website on 16 June 2014, at 9 a.m. CST. 
Food Challenges
According to his website, he has 1016 wins and his current aim is to win 1250 food challenges in all 50 states and countries.
100th Food Challenge 
Santel completed his 100th eating challenge when he was 25 years old. In May 2012, he became the first individual in the 47-year history of a Seattle eatery, Wedgewood Broiler to complete a buffet including a 72-ounce steak, salad, soup, baked potato, bread, milk, ice cream, and tomato juice. 
The owner of Derek Cockbain, who has owned the place since 1996 and worked there since 1981, revealed to Today that the winner of "World's Strongest Man," Magnus Samuelsson, couldn't finish the huge steak. Santel completed the challenge within 42 minutes after finishing four other feats within three days.
1000th Food Challenge
Santel got his big 1000th food challenge win in May 2021 with a four-person team including Magic Mitch Dombrowski, Ramsey 'The Mantis' Hilton, Naader Freak Eating Reda. The team finished a 25lbs "Humonga Kookamonga" Burger challenge at Kooky Canuck Memphis in Memphis, Tennessee. 
Santel and his team had one hour to consume a 25-pound cheeseburger along with a 12-pound beef patty, 9-pound freshly baked bun, 4-pound American cheese, and fresh vegetables. They finished in 35 minutes and 55 seconds and received a free $99 burger, as well as T-shirts and a team photo on the restaurant's Wall of Fame!! 
Most Recent Food Challenges
Santel and his girlfriend Katina Eats Kilos are currently in the Tennessee and the Philadelphia (New Jersey side) where they competed in many challenges including Monstermash's "Frankenstein" 14lb team burger challenge in Sevierville, Twin dragon hibachi express' Chinese food challenge in Jefferson city, R.J.'s pizza & subs' new food challenge in Galax, Virginia!!
Rolled or bowled's new food truck challenge in the forest, Virginia, Crab du jour's new team seafood challenge in Delran, New Jersey, and Tst BBQ's "Beast" sandwich challenge in Leonardo, New Jersey.
Santel's Journey on YouTube and Social Media
One of Santel's cousins named Patrick Murphy contacted him a few days before his first eating challenge to see how he was doing and to make light of Santel's recent after-transformation images. Patrick had a day off at work on the day of the challenge, and their families lived nearby. 
Patrick accompanied Santel and filmed the entire event. His first-ever food challenge movie was created when he edited all the material together. Santel made a YouTube channel titled AtlasZeusPromos and uploaded the video there. He deleted the channel in 2011 and uploaded all the clips on his Randy Santel channel. 
Santel filmed the 18′′ Haus Pizza Challenge with a $200 camcorder that he purchased on Craigslist. His cousin, Patrick, combined the footage and created his second video. He also hired an editor who he discovered on Craigslist to continue the process. 
Santel was enamored with everything and wanted to pursue it full time, but he knew he couldn't afford to pay for every single film. As a result, he subsequently taught himself how to edit movies and he edited all the videos until March 2013. He then hired professionals for the work. 
YouTube Channel 
Santel has over 1.3 million subscribers on his YouTube channel as of July 2021. He created the channel in September 2011 and has a total of 401 million views. Most of his videos are about eating heavy foods and eating challenges, and most of them get over a million views. Some of his most popular videos include '4 times I've been CHEATED by Food Challenge Restaurants,' 'Massive Vegetarian Dara Singh Thali Challenge at Mini Punjab Mumbai!,' '3.5KG GREEK BURGER CHALLENGE AT ATHENS!!,' 'Undefeated English Steak Challenge near Manchester,' and many more.
Besides YouTube, Santel also has a huge following on other social media platforms. His Facebook account has over 1.5 million followers, Instagram has 154 thousand followers, and Twitter has 13.4 thousand followers until July 2021.
Girlfriend
Santel has been in a relationship with fellow professional eater Katina Eats Kilos. The duo met in a 10-day Alaska collaborative trip in July 2020. The time they spent together on tour was said to have sparked a romantic relationship.
Katina Eats Kilos and Randy Santel's Love Story
In June 2020, Santel was requested by Riverside Pizza in Nenana, Alaska, to compete in their unbeatable 10-11lb "Garbage Can" Pizza Challenge. He wanted a companion for the task, but he didn't want to travel to Alaska alone.
Santel was looking for a partner who could commit to a 10-day trip and be prepared to complete a couple of more food challenges in Alaska. He eventually slipped into Katina DeJarnett aka Katina Eats Kilos' Facebook DMs, a fellow YouTuber, and professional eater. The two had never met or cooperated before, but DeJarnett accepted his invitation. Both of them went on an entire 9-day tour, taking part in five different food challenges in their respective videos.
For the challenge, the pair had 45 minutes to eat a 42 x 26-inch pizza with a 4-pound crust, 6-pound sauce, and toppings like two varieties of bacon, ham, Italian sausage, black olives, and green peppers. 
Later that day, the couple kissed for the first time, and the days they spent together through the tour apparently sparked a romantic relationship. After their successful road trip, DeJarnett somehow "forced" Santel to approach her to be his girlfriend. She enthusiastically said yes after a couple of days and the couple has been together ever since.
"After the event, we were out front and the victory and relief washed over us. We had a big hug outside and that moment was the straw that broke the camel's back, it definitely wasn't expected at all. That was the defining moment when I thought, 'Wow, I think we might like each other a little bit,'" DeJarnett told The Sun at the time. 
She continued that it was a fun way to meet new people. For two people that make videos and eat food for a living, she explained it as a  "strange and unique story." "We both love food and good old fashioned beer in our blood," she added.
DeJarnett took to Instagram to reveal their relationship. She wrote, "As many of y'all guessed on our videos, @randysantel and I had a bit of a spark on the Alaskan tour together. What started as a fun collaboration of two eaters became the ultimate first-date, and I must say, I sure am smitten."
Santel also dedicated an entire video on his YouTube channel introducing girlfriend DeJarnett to his millions of fans. In the video, he also said that her competition and dedication to food challenges pleased him as well.
The couple traveled together in February and March 2021. According to Santel's website, the two also have a lot of things planned together for the future. They are planning to relocate to Milwaukee, Wisconsin later this year, where Santel would undertake a 1,200-hour Dietetic Internship at Mount Mary University.
DeJarnett graduated from Gonzaga University in Spokane, Washington, with a bachelor's degree in Kinesiology and Physical Education. As a professional eater, she also has knowledge about nutrition, exercise, and weight loss.
Injury
In June 2021, Santel took to Facebook and revealed he was suffering from an injury. He wrote, "I'm really batting 1,000 this week. While packing to move, I got clumsy and fell over my cargo trailer hitch." He also noted that it was his first visit to the hospital since sustaining a knee injury while playing high school football. He got five deep stitches and sixteen regular stitches. 
Teddy Bear Leonidas
Santel owns a teddy bear named 'Leonidas' from 2015, which he carries with him for almost every challenge he competes in across all 50 states and 37 countries since then. The bear also appears in almost every video and/or food photo Santel shares on social media. 
He ordered the teddy bear via an online site called Spreadshirt. He ordered a red shirt teddy bear for four reasons: brand awareness and marketing, store promotion, food size comparison and to have a travel buddy. 
"The name Leonidas actually came from a Facebook post I made a few days before my 2015 Eastern USA & Canada Tour. I had the bear and knew it needed a name, but I couldn't think of anything fitting. I asked everyone following on Facebook for suggestions, & thankfully someone recommended the name Leonidas," he mentioned on his website.