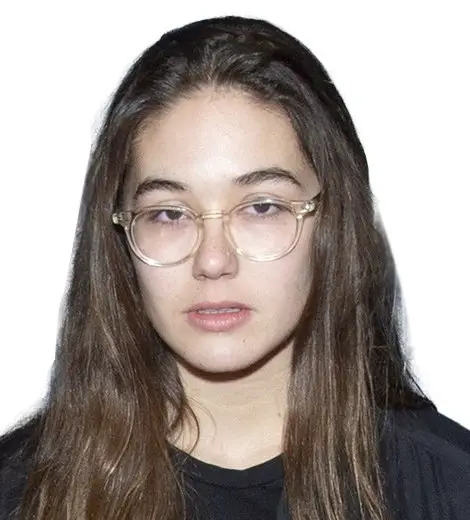 Quick Wiki
Full Name

Rachelle Vinberg

Occupation

Skater, Actress

Nationality

American

Birthplace

New York, USA

Birth Date

Aug 27, 1998

Age

25 Years, 3 Months
Quotes
"We're showing a different side of skateboarding and not the professional side, not, you know, 'We do this and we're amazing at it.' We're showing the real side of it."
Cast of Movie 'Skate Kitchen,' TV Series 'Betty'
Rachelle Vinberg | Biography
Vinberg did credit-carding for the first time in 2012 when she was just 14. Her credit carding served as an inspiration for the production of the movie 'Skate Kitchen,' and its spin-off series 'Betty.' She credit-carded for the second time, in March 2018, when she was skating over garbage in Long Island. The first credit-carding damage healed in two weeks, but the latter one took two months and required 15 stitches between her legs.
---
Rachelle Vinberg is a skateboarder and actor who had starred in the 2018 film 'Skate Kitchen' and its spin-off 'Betty.'
Who is Rachelle Vinberg?
Rachelle Vinberg is a skateboarder, actress, and YouTube personality. Her ability in skating propelled her to fame to become an actor and YouTube celebrity.
At 14, Vinberg did credit-carding, a position of landing with the board vertically between the legs. As painful as it may sound, a video of Rachelle's fall had landed on Hall of Meat, Thrasher's Instagram account dedicated to horrible slams. However, despite the slams, her credit-carding got her land in the 2018 film Skate Kitchen, in which she played the lead role of Camille and its spin-off Betty where she reprised the same character.
Rachelle's talents aren't just limited to skateboarding. She has an admirable aptitude in football, enjoys playing the guitar, and is interested in screenwriting. She is also popular on YouTube with more than 45,000 subscribers, where she posts vlogs and her skating videos.
Vinberg did credit-carding for the second time in March 2018.
Vinberg had also collaborated with Cary Fukunaga on the Samsung commercial 'A Perfect Day.'
Early Life and Education
Rachelle Vinberg was born on 27 August 1998 in Long Island, New York. Her mother from Colombia and father from the United States got split when she was young. Vinberg grew up with her two brothers - one younger and one older.
After seeing her cousin skate and do tricks, Vinberg developed an interest in skating at 12. Furthermore, her cousin bought her a skateboard, and ever since then, she ascended her dynamism in skateboarding. It was in 2012, at the age of 14, Vinberg credit-carded for the first time, and it failed. Her fall was captured on camera and posted to Hall of Meat, Thrasher's Instagram account, dedicated to bad slams. Moreover, the incident was recorded in the form of chalk drawings with blood streaming from between Rachelle's legs by the neighborhood lads with whom she skated at that time. "They were cool," she said, although it may not appear to be friendly conduct.
Additionally, Vinberg had been breaking the gender norms since her childhood by building an aptitude beyond the societal stereotype of what women can and cannot do, including skateboarding and playing football. She learned skating even though it was considered an unorthodox act. She was also huge of football and asked her father to let her play. He was hesitant at first but finally supported her in her endeavors.
Rachelle studied film at Brooklyn College, although it's unclear whether she graduated with a degree. Furthermore, she is also interested in screenwriting.
'Skate Kitchen' 
Director Crystal Moselle's first feature film, Skate Kitchen (2018), was based on the tale of the lives of a real girl's skate group in New York City. These girls were also the cast of the movie. Vinberg portrayed the lead role, Camille. Vinberg's Instagram handle, where she promoted the popularity of her all-girl crew, became an inspiration for the film's title.
"With the group, I knew Nina [Moran], just from posting videos online. I met up with her in person when I was 15. Then, I met Kabrina [Adams] because she was Nina's friend. And then, when I was 17, we were approached by (writer/director) Crystal [Moselle] on a train. When she asked if there were more of us, Nina had known more of the other girls, so we all came together because of that. Then, I decided that I was gonna make an Instagram called The Skate Kitchen, so we could post all of our stuff. That happened, and then it became real," Vinberg shared with Collider in 2018 about how the crew for Skate Kitchen was brought together.
Following a brief conversation with skater girls, Moselle prepared a condensed version of Skate Kitchen and made a short film in 2016 called, That One Day, for Miu Miu. Two years later, in 2018, the full-story Skate Kitchen was released. 
The movie follows Camille, her friends, and Jaden Smith as a romantic co-star finding refuge, emotional connection, and enhanced skill in skate-park bowls.
'Betty'
Betty conveys a sense of purpose, which is hinted at in the title. Betty is a disparaging sexist word used by male skaters towards female skaters. The show uses the word as a symbol of pride to define people asserting their position in a misogynistic society.
The HBO series follows a diverse group of teenage women as they juggle their lives in the largely male-dominated world of skateboarding. It's a spin-off of the 2018 Skate Kitchen, which delves deeper and further into the world of female skateboarders and has almost the same cast crew from Skate Kitchen. 
Vinberg reprised as Camille in the spin-off.
The series began in 2020 and completed its first season with a total of six episodes.
'Betty' Season 2
With some alterations like the puffy coats for autumn and the mandatory mask due to the pandemic, season two of Betty retains the same spirit as Skate Kitchen and the first season of Betty.
The second season was filmed in the frigid, cold months of New York City and when the city was under lockdown. However, the situation was more convincing for the cast to skate around on the empty streets. 
"Our characters are growing up more, so we're going to be faced with more real-life things. And I think all the things that our characters go through is not uncommon for young people going into any kind of industry they want to get into," said Vinberg, in an interview with Salon, about the new season. 
The first episode of the second season aired on 11 June 2021.
Screenwriting 
Vinberg contributed as a writer on one of the episodes titled 'Sweet Tooth' of the TV series Betty in 2021.
"I enjoyed writing and that is what I am into and Crystal (executive producer/writer/director) asked if I wanted to co-write an episode with her," Vinberg told in a Youtube interview with HBO on 6 July 2021. "The most intimidating part was coming in. I hadn't really written anything, so that was scary. But, the writers are really cool. Honestly, they gave me little notes," she added.
'Betty' Show Cancelled 
Betty's third season was canceled, according to an editorial released by Deadline on 24 August 2021. The second season completed airing in July 2021.
"We will not be moving forward with the third season of BETTY," HBO said in a statement. "We are very grateful for the collaboration with Crystal and our incredible cast — their fearless exploration of the world of New York City's skate culture will remain a beautiful emblem of friendship and community," the statement added.
Viewers Details/ Statistics
The second season of Betty garnered the minimum rating of 0.02 among the age group 18-49 and 102,000 viewers in live+same day ratings. It resulted in a 50 percent drop in the demographic and a 31 percent drop in viewership compared to season one. While the figures do not account for additional delayed or streamed viewing, it indicates a decent measure of how well a show is doing, particularly in comparison to others on the same channel. Though other economic considerations may play a role, higher-rated shows are more likely to be renewed, while lower-rated shows are more likely to be terminated, as per TV Series Finale. 
'That One Day'
That One Day (2016) was the 12th production from the Miu Miu Women's Tales, a short-film series that constructively appreciates femininity in the twenty-first century. In the short film, Vinberg played the role of a 17-year-old girl residing outside New York City who, along the way, gets introduced to skateboarding in the roadmap of self-discovery. However, Vinberg gets overwhelmed by the sport's casual machismo, but things change when she meets a group of charismatic, brave female skaters. The group showcases a world of possibilities for Rachelle, one of female companionship, power, and connection. 
The short film is a condensed version of the narrative portrayed in Skate Kitchen, with Vinberg playing an outsider who joins a happy girl gang.
Injuries 
Vinberg did credit-carding for the first time in 2012 when she was just 14. Her credit carding served as an inspiration for the production of the movie Skate Kitchen. 
Vinberg sustained the injuries while attempting a kickflip with her skateboard down a flight of stairs but failed continuously. It was during her last try on kickflip that she stumbled and credit-carded. 
Likewise, Vinberg credit-carded for the second time, in March 2018, when she was skating over garbage in Long Island. The first credit-carding damage healed in two weeks, but the latter one took two months and required 15 stitches between her legs. 
Concerned about her health, Vinberg inquired the doctor who stitched up her second injury if credit-carding was more harmful to men or women. Because of the very thin skin between the legs of females and its proximity to the bone, the doctor answered that it would cause more bleeding in females. The doctor went on to say that it was not very worrisome since women produce kids, and the anatomy was supposed to rupture and leave no scar.
Nevertheless, the damage occupied her mind, and Vinberg became increasingly aware of the possibility of her body getting injured as she grew older. She shared that she thinks about her injury every time she skates every time. 
Skateboarding In Olympics 
When skateboarding was announced as an Olympic activity, some thought it was a negative move for the discipline, but for Rachelle, it was great news. She believed that skateboarding, as an Olympic sport, would encourage many people to take up the activity.
"I think people are scared of more people skating because they're very territorial about their things. They don't want to share it. You know, skateboarding is purely an individual sport. There's no reason to get mad about it because nothing's affecting you," she shared about the announcement to The Face in 2020.
Vinberg keeps promoting positivity regarding inclusion through her Instagram handle. On 8 August 2021, she spoke of her pride as a female skater. 
"Seeing people compete and actually take it to the next level, especially at the Olympics, inspires the hell out of me. IT's finally being recognized the way it should be in the world of sports, but that doesn't mean it's gonna change for me or anyone else. Whether it's cruising down a street or hitting handrails at #Tokyo2020, it's still skateboarding. It's still personal," she noted.
Movies and Show Credits
Vinberg also starred in the short film Good Girl Jane as the titular character Jane in 2017. Furthermore, she portrayed the role of Karla in another short film, La Petite Mort, in 2019 and had worked in a couple more short films, namely Yaa! Koala x Kodie Shane: Party (2019) and Somewhere Nowness (2020).
'Somewhere Nowness' 
Rachelle and Toby, a real-life young skater couple, contemplate how they would spend their final day on Earth in Somewhere Nowness (2020).
The film's concept came from a place of 'what ifs,' imaginary possibilities that provoked philosophical concerns about life and death, coupled with stripped-down authenticity and open dialogue, making it fun, lyrical, and optimistic.
'Day by Day' Podcast 
Vinberg was a narrator in the episode' Quarter Piper Dreams' of the podcast series Day by Day in 2020. Day by Day focuses on telling stories of the new normal under quarantine.
Personal Life
Vinberg spent her quarantine days with Kabrina Moonbear Adams, one of Betty stars. Toby, her boyfriend, also quarantined with her for a short time before returning home.
Input presented Vinberg's everyday lifestyle for a week in April 2020. Vinberg had shared her experiences and lifestyle during the confinement in a journal to Input. According to Input, Vinberg attended school via Zoom and strictly followed the precautions. While under quarantine, she went for short walks, conducted her personal and household tasks, and did skating.
Vinberg and Toby share similar features
Vinberg and her boyfriend, Toby, share similar facial features. They use the same model spectacles, keep long hair and thick brows, creating doubts amidst her Instagram friends raising questions about whether he was her boyfriend or brother.