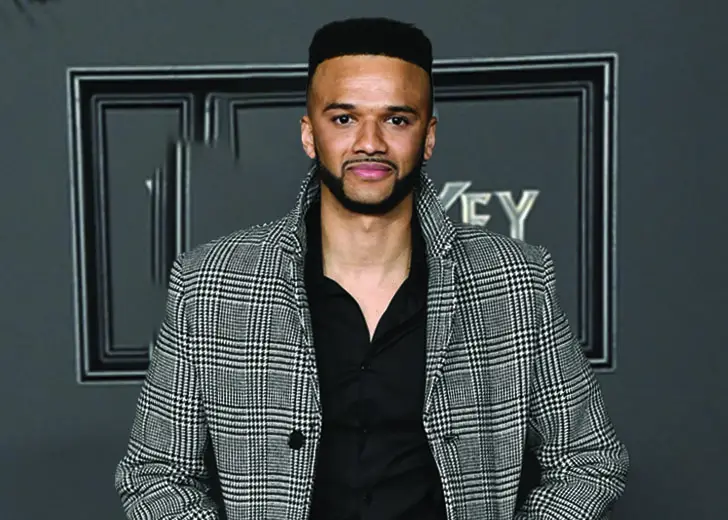 Quick Wiki
Full Name

Petrice Jones

Birth Date

May 10, 1993

Age

30 Years, 6 Months

Nationality

British-American

Birthplace

England, UK

Occupation

Actor

Relationship Status

Married

Wife

Sophia Miacova Esperanza

Wedding Date

4 November 2020
Scot Cavendish Of 'Locke And Key.' 
Petrice Jones | Biography
Founder of The One Movement
Petrice Jones is an actor best known for his roles as Tal in the YouTube Red original series 'Step Up: High Water'.
---
Who is Petrice Jones?
Petrice Jones is an actor born on 10 May 1993 in England. However, there is no information about his early life and educational details.
Jones debuted his acting career as Emerson in the 2013 movie Stunted Trees And Broken Bridges. The same year, he starred in the TV series Casualty as Darius Wilks for one episode and in short Exploited as Ash. 
However, Jones rose to prominence for playing the lead character Tal in the Step Up: High Water, a YouTube Red original series in 2017. He reprised the role for 12 episodes from 2018 to 2019. The show centers on the teachers and students at Atlanta's High Water Performing Arts School.
In 2020, Jones landed another one of his popular roles, Scot Cavendish, in the TV series Locke And Key. He played Scot Cavendish for nineteen episodes until 2021. 
Besides Jones's acting career, he is also the CEO and co-founder of The One Movement. The goal of the One Movement is to make a big environmental impact on a simple part of daily living. They create reusable products and link them to significant ecological projects worldwide. The One Movement produces goods with a purpose, such as the One Bottle, to aid in improving the state of the world.
Who is Petrice Jones' Wife?
There is no information about Jones being gay. However, Jones married a model, Sophia Miacova Esperanza, on 4 November 2020. Before the couple's marriage, Miacova was in a relationship with Eli Wehbe. In addition, she also dated photographer Jaime Trivino.
Miacova is well-known on Instagram, as she and her ex-partner Rory Westfield were both Vine stars. She has experience working with the Ricki Brazil brand and enjoys working out. Abrams Artist Agency has also been entrusted with representing her. 
On 6 November 2021, Jones shared a picture with his wife on Instagram with the caption, "The only way I could describe the day I met you was like seeing a new colour. Completely Unexplainable. For the first time, I could see what the rest of life looked like."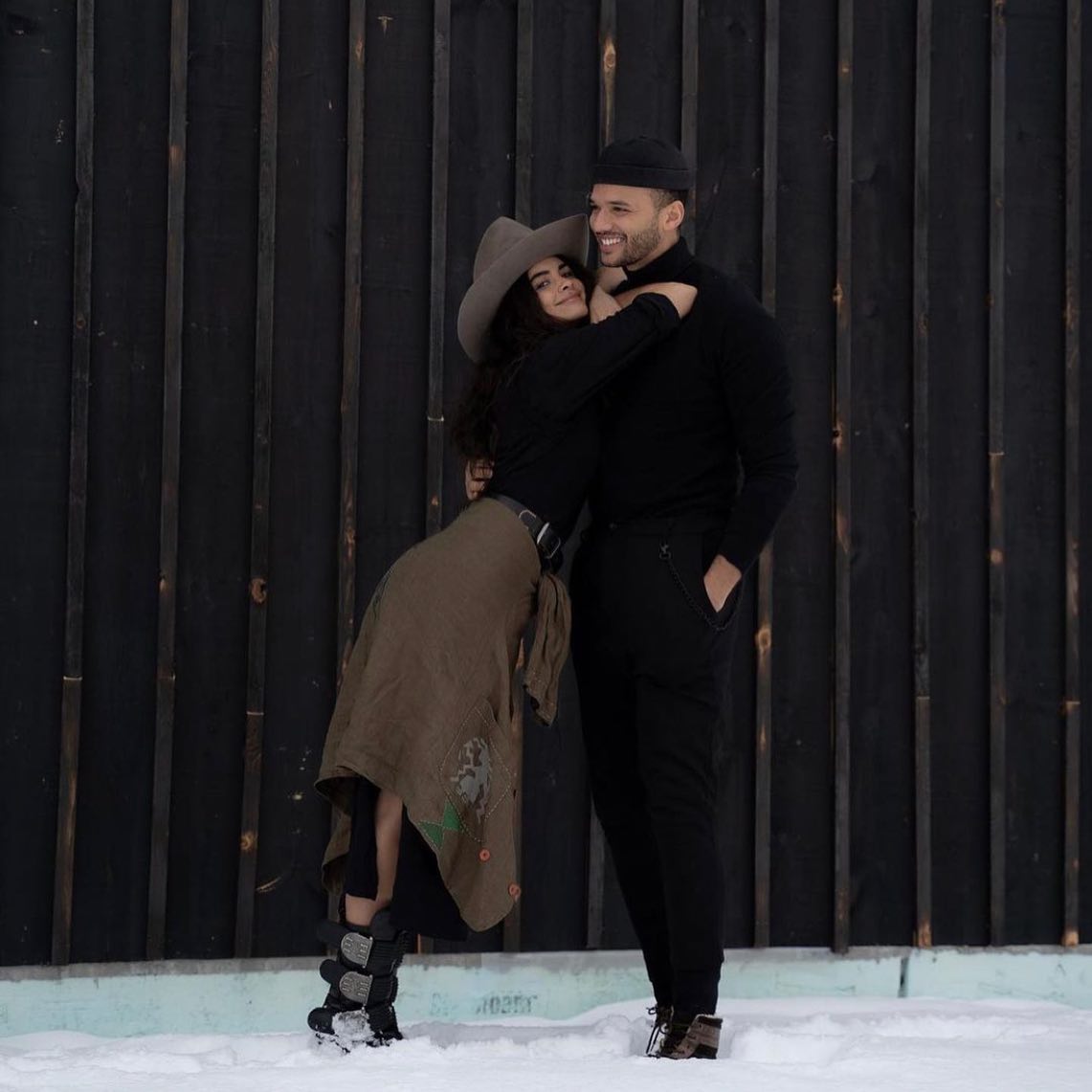 He wrote in another paragraph, "You're a complete lunatic. You're the definition of chaos. You're a literal walking tornado that turned my life upside down and I've never been happier."
Moreover, Miacova also shared their wedding picture on Instagram on 17 May 2022. She wrote, "Petrice and I were married 11/4/2020. We drove across state lines to Vegas, Nevada where Elvis made it official. A few relatives tuned in on zoom and afterwards we ate at a buffet and ran an errand at the post office. It was, in so many ways, my dream wedding. My engagement ring was $25 at a local vintage shop and houses a faux pearl. We were $5 over budget and we think that's quite funny."
"We've been existing in our self made sphere for quite some time. Incubating our partnership, learning each other, and exploring what it can truly mean to be in union. With you Petrice, Heaven is a place on Earth."