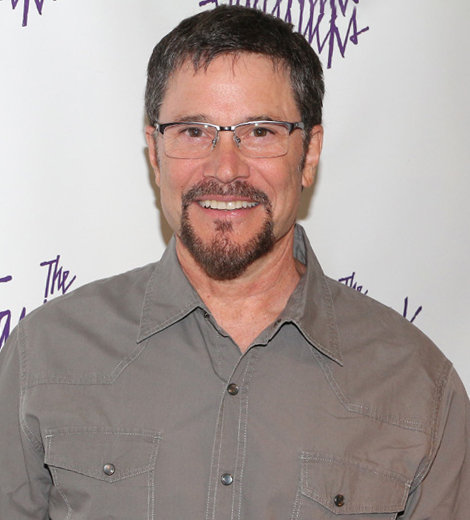 Quick Wiki
Full Name

Peter Paul Reckell

Occupation

Actor

Nationality

American

Birthplace

Elkhart, Indiana, USA

Birth Date

May 07, 1955

Age

68 Years, 6 Months
Cast Of Long-running NBC Soap Opera 'Days of Our Lives'
Peter Reckell | Biography
Appeared in over 3400 episodes of 'Days Of Our Lives'
In 1983, Reckell got his career-defining part of Bo Brady in NBC's daytime drama, 'Days of Our Lives.' He remained the show's regular cast until 1992. However, since then, the actor was on and off the show for nearly three decades until 2016.
---
Peter Reckell is an award-winning actor primarily recognized for his portrayal of Bo Brady in the long-running NBC drama Days of Our Lives (DOOL). 
Who is Peter Reckell?
Peter Paul Reckell is an American TV and film actor. He began his acting career with the CBS soap opera As the World Turns. Reckell played Eric Hollister in nine episodes from 1980 to 1982. He then landed a guest role in the NBC series The Facts of Life in 1982.
The following year, Reckell got his career's most prominent part in NBC's daytime drama, Days of Our Lives. He first appeared on the show as the lead character Bo Brady in 1983 and remained the show's regular cast until 1992. Since then, the actor was on and off the show for nearly three decades until 2016. He appeared in over 3400 episodes. 
Moreover, he has won several awards and has multiple award nominations for his appearance on DOOL. In 1984 and 1985, he won the 'Daytime Soap Opera' award for 'Outstanding Actor.' Similarly, he was awarded the 'Hottest Male Star' and 'Daytime Serial Award ' in the following year. In addition, he shared the 2001 'Favorite Couple' and 2002 'America's Favorite Couple' awards with his DOOL co-star Kristian Alfonso.
Reckell's other notable TV and film credits include 1988 TV movie Shades of Love: Moonlight Flight, Baywatch (1993 TV series), Women of the House (1995 TV series), 30 Rock (2009 TV series), 2004 film Broken Bridges, 2009 film Street Dreams, among others.
Early Age and Parents
Peter Paul Reckell was born in Elkhart, Indiana, the USA, on 7 May 1955. Reckell is 66 years old as of 2021.
He was born as the second-born of his parents' six children—three sisters and two brothers. Unfortunately, his father, Russ Reckell, passed away at 92 in July 2020.
Reckell was passionate about acting, singing, and theater from a young age. He also acted in many theater performances during high school. Upon graduating from high school, he attended the prestigious performing arts school, Boston Conservatory, and earned his bachelor's degree.
Wife
Reckell has been married twice. He married his first wife, Dale Kristien, in 1987 and officially separated in 1991. 
He then married his current wife, Kelly Moneymaker, on 18 April 1998. 
Born on 4 June 1970, Moneymaker is an American singer and songwriter and a former member of the girls' singing group, Expose. She has also released several independent music albums like Like A Blackbird (1996), The Basement Walls (2003), Race Against the Sky (2013), etc. 
As of 2021, Moneymaker is associated with the all-star musical band, In the Black.
Daughter
Reckell and Moneymaker are currently parenting their only daughter. She was born in November 2007. However, the pair did not name their daughter until she was nine months old. 
One night, Moneymaker dreamt of the name Loden Sloan and looked it up on the internet for its meaning the following day. In an August 2008 interview with People, Reckell talked about the meaning of his daughter's name. "She looked up Loden, which is a shade of green, and Sloan is Celtic for warrior. It made perfect sense as were both passionate environmentalists," he said.
Thus, the couple named their daughter Loden Sloan Reckell. Loden is 14 years old as of 2021.
Net Worth
According to Celebrity Net Worth, Reckell has a net worth of $3 million as of 2021. Beginning in 1980, he has regularly appeared with acting roles on TV, the web, and big screens until 2016. Thus, his primary source of wealth comes from his three-decades-long acting career.