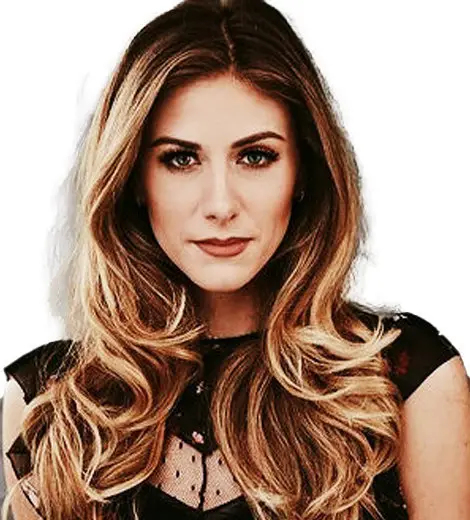 Quick Wiki
Full Name

Perry Mattfeld

Occupation

Actress

Nationality

American

Birthplace

California, USA

Birth Date

Mar 24, 1994

Age

29 Years, 8 Months

Height

5 feet and 11 inches
Quotes
"We have two writers who are blind on our writing staff, and a lot of things came from their experiences…I'm most proud that the creators took the opportunity to start the project with authenticity by not only staffing the writer's room that way, but by adding [actors who are blind.] The guide dog users in the show are real guide dog users. We have a subject that is going to educate millions of people because it's being broadcast on a major network. That's really exciting."
Cast of The CW drama series 'In the Dark'
Perry Mattfeld | Biography
At Mattel's American Girl Theater, Mattfeld had played American Girl Dolls Kirsten Larson and Kit Kittredge
Perry Mattfeld plays the role of a blind girl Murphy Mason in The CW crime comedy-drama series 'In the Dark.' To play her part, Mattfeld did a lot of research and exercises and learned how to use a guide dog, send text messages using voice instructions with the show consultant Lorri Bernson, who is visually impaired. The series has been renewed for the fourth season.
---
Perry Frances Garcia Mattfeld is an American actress better known for her lead role as a blind woman, Murphy Mason, in The CW crime and comedy-drama In the Dark.
Who Is Perry Mattfeld?
Perry Mattfeld is an American actress, dancer, and theater artist. At 12, she got cast in the American Girl musical theatre troupe. She then became an employee of Mattel and performed in 169 shows. 
Mattfeld started her on-screen career in 2006 when she appeared in an episode of The Megan Mullally Show. She rose to prominence after she played the character of Murphy Mason in The CW television drama In the Dark and Mel in Shameless. 
Over the years, she had appeared in notable films like The Norton Avenue All-Stars (2008) and Escape from Polygamy (2013). Mattfeld also appeared in several notable television shows, including Wizards of Waverly Place (2009), Secret Diary of an American Cheerleader (2012), Conan (2016), Stitchers (2017), and Homecoming (2018).
Early Age & Family 
Perry Frances Garcia Mattfeld was born on 29 March 1994 in Los Angeles County, California, and raised in Long Beach, California. She has been a performer since a very young age. She earned a B.F.A. in Acting and a minor in Film Studies from the University of Southern California's (USC) School of Dramatic Arts. She also took part in various promotional events and functions as one of The World Famous USC Song Girls. 
Mattfeld was born to Hispanic mother Shelley Garcia and white father Kenneth Mattfeld. Her father has been working as a deputy city attorney at Port of Los Angeles since 2003. When Golden Globe Awards asked Mattfeld if she has anyone in her family who was in the acting entertainment industry, she said that she didn't have anyone from her immediate family involved in the industry. She elaborated, "There's a grandma, or some great uncle or great aunt or someone who was an opera singer, but I don't have any immediate family in the industry. So that was never something that was really encouraged."
Early Career
Perry Mattfeld started her ballet dancing lessons at the young age of five and attended ballet courses for nine years before beginning her mentorship under choreographer Debbie Allen in Los Angeles. Mattfeld's work influenced by Allen's instruction also covered many dance disciplines that eventually broadened her skills. At 12, she was also a part of Allen's world premiere musical, Alex in Wonderland. Since she was performing on the creative spectrum, her mother made her take piano and singing lessons. 
Matfield was also a member of Mattel's American Girl Theater's initial musical theatre cast, playing American Girl Dolls Kirsten Larson and Kit Kittredge. She even performed 169 live shows at the Grove in Los Angeles for the troupe. Mattfeld worked there for two years and also did some work with Nickelodeon and Disney. 
Movies & TV Shows
Mattfeld has had a variety of roles in film and television over the years. In 2006, she made her on-screen debut in an episode of The Megan Mullally Show as a young American girl. 
She had a memorable part on the Disney Channel sitcom Wizards of Waverly Place in 2009. Between 2016 and 2019, Mattfeld portrayed other notable roles in television shows, including Deon Cole's girlfriend in Conan, Monica Chamberlain in Stitchers, Mel in Shameless, a makeover associate in Homecoming, and Pam in Carrier. 
The actress has also featured in films such as The Norton Avenue All-Stars (2008), Escape from Polygamy (2013), and short productions like AmazoBoy! (2007), The Girl in the Flammable Skirt (2011), Patrick Carman's Dark Eden (2011), My Mind the Love Story (2012), and Cayucos (2012).
'Wizards of Waverly Place'
Created by Todd J. Greenwald, Disney Channel fantasy comedy-drama series Wizards of Waverly Place follows the story of the Russo family's three siblings namely Alex (played by Selena Gomez), Justin (played by David Henrie), and Maz (played by Jake T. Austin) who must compete to become the sole wizard of the family. The series premiered on 12 October 2007. 
Mattfeld joined the cast of Wizards of Waverly Place in its third season. She appeared in Episode 1 titled 'Franken-Girl' and Episode 4 titled 'Three Monsters.' 
'Franken-Girl'
The 'Franken-Girl' episode follows Justin getting annoyed by his sister Alex who always breaks into his room and steals his stuff. Justin then decides to create Frankenstein's monster-like creature to prevent Alex from messing with his stuff. He creates a female creature with a distorted forehead and names it 'Franken Girl' (portrayed by Mattfeld). Even though Franken Girl acts as Justin's bodyguard, Alex beats Franken Girl and still manages to break into Justin's room. Justin then tries to get revenge by casting a spell to make Franken Girl Alex's best friend. But he also casts a spell lock to stop Alex from reversing the spell. As the events unfold, Alex initially gets annoyed by Franken Girl's obsession with her, but Alex soon starts liking Franken Girl and they become friends. This further makes Justin furious and he becomes impatient to seek revenge. Justin then casts a spell to make Franken Girl a cheerleading fool as Alex hates cheerleading the most. Franken Girl then forces Alex to join the team when she sees a flyer with a sign of "cheerleaders wanted." At the end of the episode, Franken Girl inadvertently launches Alex out of the school.
The 'Franken-Girl' episode was aired on 9 October 2009. Mattfeld was just 15 years old when she played a juvenile Frankenstein-like creature, also known as "Franken-Girl." The third season's opening episode, "FrankenGirl," was watched by over 4.6 million viewers.
'Stitchers'
In 2017, Mattfeld made a guest appearance in one episode of the sci-fi crime drama series Stitchers. She portrayed the role of Monica Chamberlain in Season 3 Episode 9 titled 'Kill It Forward' that aired on 7 August 2017. 
Created by Jeff Schechter, Stitchers follows the story of a young woman named Kirsten Clark (played by Emma Ishta) who is hired for a secret government project that investigates murders by entering the memories of recently dead victims using a technique called "stitching."
In the episode titled 'Kill It Forward,' the team of investigators investigates the murder of a professional volleyball played Leslie (played by Lidia Rivera). The initial suspect is one of Leslie's teammates, Monica Chamberlain (played by Mattfeld) as Leslie and Monica were rivals on the team. The team of investigators stitches into Leslie's memories and learns that Leslie and Monica hated each other. The team also discovers that Leslie caught Monica using steroids, before her murder. The team later discovers that Leslie was actually murdered by a young man. 
Stitchers premiered back on 2 June 2015 on ABC Family (now Freeform). The series concluded on 14 August 2017 after three seasons and 31 episodes.
'Shameless'
After some guest-starring roles in television series and appearing in a handful of short films, Mattfeld landed her first big role when she was cast in a recurring role in the comedy-drama television series Shameless in 2017. She joined the cast of Shameless in its eighth season. The series follows the disorganized, hugely bankrupt Gallagher family who lives in Chicago. Mattfeld played the role of Mel, a tenant in an apartment building possessed by the Gallagher family's eldest sibling, Fiona (played by Emmy Rossum). She appeared in seven episodes of the eighth and ninth seasons of the series between November 2017 and October 2018. 
Shameless premiered back on 9 January 2011 on Showtime. The series ran for a decade and it concluded on 11 April 2021 after 11 seasons and 134 episodes.
'In the Dark'
The CW's In the Dark premiered on April 4, 2019, introducing a one-of-a-kind female protagonist to the network played by Mattfeld. After the success of the last three seasons, the series got extended for a fourth season in February 2021.
She plays the role of Murphy Mason in The CW crime comedy-drama series In the Dark. Mason is a sassy, sarcastic and antisocial 20 something girl who has been blind since she was a toddler. She uses a guiding dog to help her navigate the world since she suffers from addiction and compulsive behavior.
In an interview with Comicbook, Mattfeld revealed that Murphy's character was a dream come true for her. She was particularly drawn to the emotional, mental, and physical aspects. "When I read about this character I thought, I'm trained for this. I have to try. This is one of the most challenging and yet rewarding characters that I've ever had the opportunity to play," she added.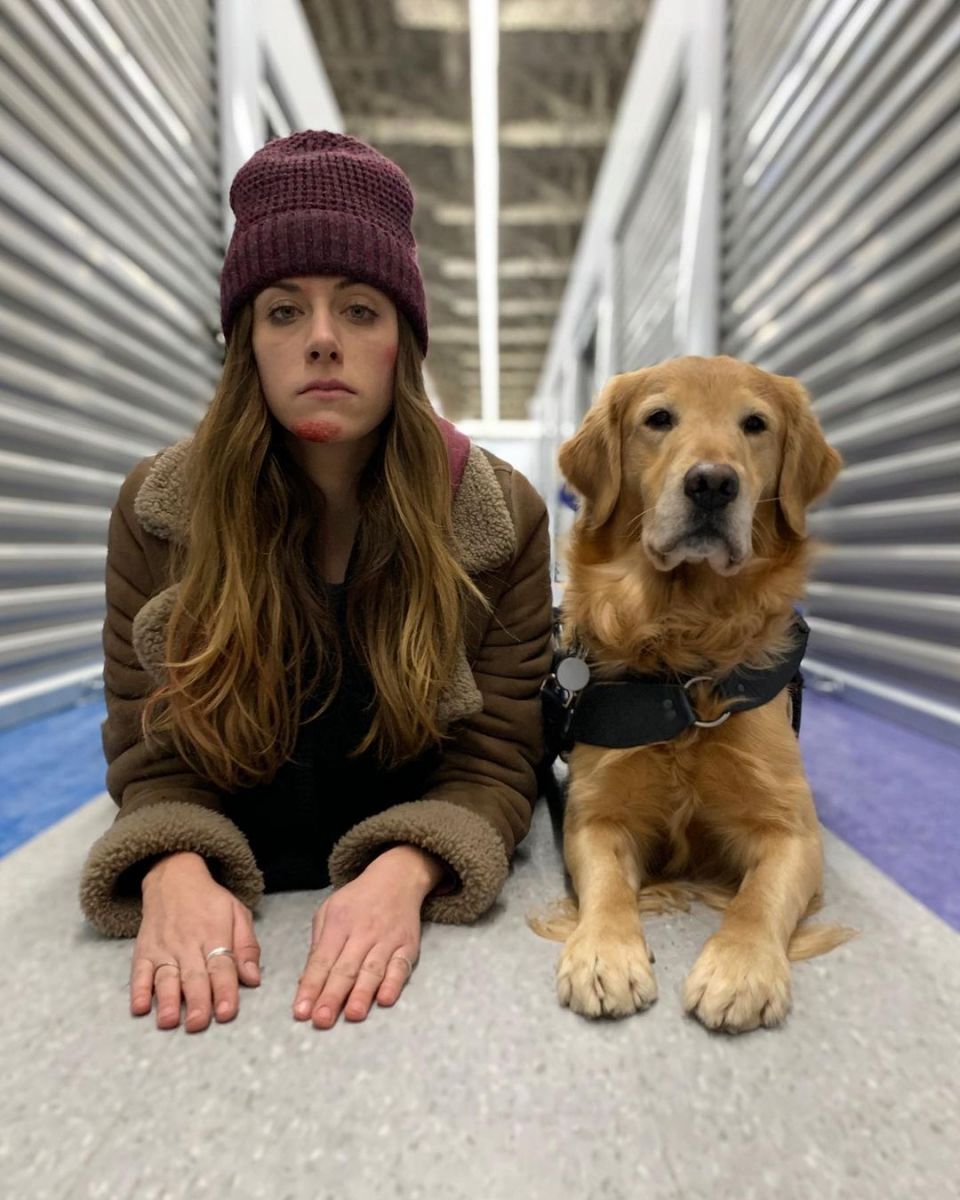 Is Perry Mattfeld Really Blind?
While Mattfeld does an excellent job portraying a blind woman, she is not blind in real life. She worked extensively with Lorri Bernson, a show consultant who is blind, to prepare for the role. 
For her part, she did a lot of research and exercises. She learned how to cope with blindness, including how to use a guide dog and send text messages using voice instructions. She also followed Bernson, whose life is modeled on the show, to see how she went about her daily activities. 
Speaking to Refinery29 in 2019, Mattfeld said, "I realized what a responsibility I had, and how much I had to learn. So I spent a lot of time with her, watching her morning routine, how she got ready for bed, brushed her teeth, cooked in her kitchen, and used her guide dog. I learned how to text on an iPhone using the audio settings. It was great to be able to learn and research with her, and to have her on set as well." Although the show has been chastised for not casting a blind actress, the producer claims she was "best for the role," after auditioning blind females.
Upcoming Projects
Mattfeld is set to make her big-screen debut in Michael Maren's upcoming comedy film Shriver, alongside Michael Shannon, Kate Hudson, Don Johnson, and Da'Vine Joy Randolph. The film is adapted from Chris Belden's 2013 novel of the same name. The film follows the story of a New York City-based handyman named Shriver (Michael Shannon) who is mistaken for a famous but reclusive writer of the same name. The handyman who has never read a book in his life is then invited to attend a literary festival at an arts college. With nothing to lose, he accepts the invitation and attends the literary festival. However, he barely manages to speak when he is asked to deliver a keynote speech. But things get more complicated when the real writer shows up at the literary festival to expose the fake writer. 
In Shriver, Mattfeld is cast in the role of Layla. The film is in its post-production phase as of December 2021.
Furthermore, Mattfeld will be starring in the role of Ainsley in the upcoming thriller film Breeder, alongside Beth Grant, Devon Bostick, and Shireen Lai. Written and directed by Alex Goyette, Breeder is a story about an MIT dropout student who receives a sizable donation for his research from a secluded dog breeder. When he meets her, he realizes that she is no longer breeding dogs.
Is Perry Mattfeld Married?
In the first half of the year 2016, Mattfeld posted a few photos together with Andrew Wright on her Instagram account, calling him her best friend. Her other Instagram posts of the second half of 2016 hinted that the duo's friendship took a romantic turn as Mattfeld later posted the vacation photos together with Wright. Mattfeld herself later made their relationship official in January 2017.
In her Instagram post dated 5 January, she posted a photo together with Wright, captioning, "Been a year since I tricked him into being my boyfriend! I love you (aesdub)." After making their relationship official, Mattfeld posted a few more romantic photos with Wright. On 28 June 2017, she made an Instagram post wishing happy birthday to Wright again calling him her best friend. Thereafter, she has not posted any photo together with Wright. There is no update about her relationship status as of December 2021.
Wright is a former baseball player who played for the Major League Baseball (MLB) team Dayton Dragons.
Social Media
Mattfeld is active in various social media platforms where she updates her fans about her personal and professional life and her television shows. She has 155k followers on her Instagram account, over 7000 followers on her Twitter account, and 5000 followers on her Facebook page, as of December 2021.