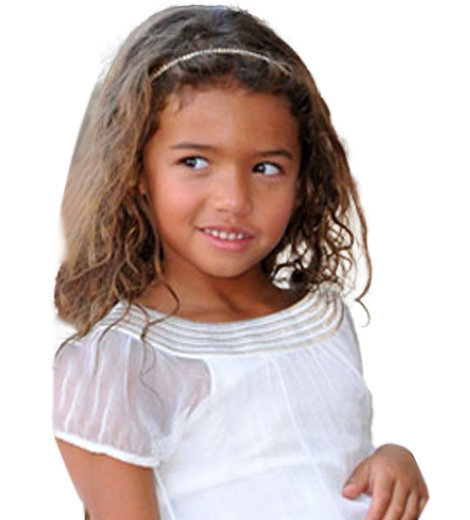 Quick Wiki
Full Name

Pauline Sinclair

Nationality

American

Birthplace

California, USA

Birth Date

Mar 14, 2015

Age

8 Years, 2 Months
Youngest Daughter of Actor Vin Diesel, Named after his friend Paul Walker
Pauline Sinclair | Biography
It is revealed, upon Pauline Sinclair's suggestion, Rapper Cardi B was a cast in 'Fast & Furious 9'
Pauline Sinclair is the youngest and the third child of 'Fast & Furious' Actor Vin Diesel. Her father named her after his late friend and co-star Paul Walker. She and her siblings still hold a familial bond with their father's best friend, Paul Walker's family, and children.
---
Pauline Sinclair is the daughter of Vin Diesel, an actor popular for the 'Fast & Furious' franchise. 
Who is Pauline Sinclair?
Sinclair is the daughter of Vin Diesel, an actor who starred in the action franchise Fast & Furious. He is also famous for his feature in the sci-fi film, The Chronicles of Riddick (2004).
Diesel named her Pauline after his late friend and Fast & Furious co-star Paul Walker, who died in 2013.
The reason behind her name
Pauline Sinclair was born on 14 March 2015 in Los Angeles, Calfornia, to actor Vin Diesel and his longtime girlfriend, Paloma Jiménez. She was given the name in honor of Vin Diesel's deceased friend and the Fast & Furious co-star Paul Walker. 
An editorial published by Today dated 23 March 2015 stated that Diesel felt the presence of Walker when his daughter was born, particularly when his daughter's umbilical cord was being cut off. Therefore, he named his daughter, Pauline, to assure Walker's continued presence in his family life.
"It felt like, you know, a way to keep his memory a part of my family and a part of my world," Diesel explained to Today.
Father Vin Diesel
Vin Diesel is an actor and director who have been interested in the film industry since he was a child. Diesel's stepfather was a theater instructor, and Vin Diesel began performing at the Theater for the New City when he was seven years old. Throughout his teenage years, he continued to appear in theater shows. Furthermore, he also worked as a club bouncer during his teenage years, which helped him develop a muscular body profile that he has carried over into several of his cinematic roles.  
As a filmmaker, Diesel had worked on his debut short film Multi-Facial (1995). For this reason, he dropped out of college. The film was exhibited at the Cannes Film Festival in 1995. Additionally, his small-budget film Strays, which he directed, wrote, and starred in, was premiered at the renowned Sundance Film Festival in 1997.  
Diesel is also renowned for his roles in films like The Chronicles of Riddick (2004) and Fast & Furious (2001) and the subsequent sequels of the movie.
His Personal Life
Vin Diesel has been dating Paloma Jiménez, a model, since 2007. The couple has three children.
Pauline Sinclair's request to father Vin Diesel
Vin Diesel had made an appearance on Jimmy Kimmel Live, a chat program hosted by Jimmy Kimmel, on 10 March 2020. During the show, he revealed that his youngest daughter Sinclair had asked him for Rapper Cardi B to appear in Fast & Furious 9.
"My daughter wanted a piece of casting to happen, so Cardi B is in it," Diesel told Jimmy Kimmel. "I said, 'That's a great idea' as she's listening to 'I Like It,'" he added.
Subsequently, Cardi B played Leysa, Dom's (played by Vin Diesel) longtime buddy, in Fast & Furious 9.
Her Siblings
Pauline has two older siblings – an elder sister by seven years, Hania Riley, and an older brother by five years, Vincent.
Her elder brother has already made his mark in the film industry. In the Fast and Furious franchise's ninth chapter (2021), Vincent had played a younger version of his father's character, Dominic, in the film's flashback scenes. According to reports, his contract stipulates a daily compensation rate of $1,005.
Relationship with Paul Walker's family
Vin Diesel and his late friend Paul Walker were more than co-stars; they were like brothers. Their children also share a familial bond. Walker's daughter, Meadow Walker, posted a photo of herself with Diesel's three children on Instagram on 29 June 2020, with the message, "Family, forever."