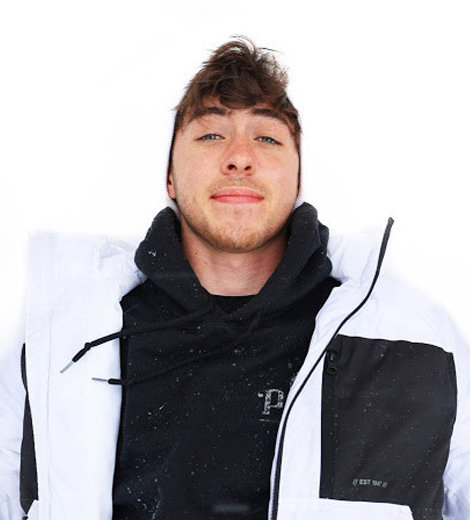 Quick Wiki
Full Name

Paul Cuffaro

Occupation

YouTuber, Social media personality

Nationality

American

Birthplace

Jupiter, Florida, USA

Birth Date

Dec 19, 2000

Age

22 Years, 9 Months
American YouTuber & Social Media Personality
Paul Cuffaro | Biography
Creates YouTube videos focused on fish and creating fish pond
On 17 July 2021, Cuffaro took to Instagram to share that he visited Saint Petersburg, Florida, to spread the word on that tragic Red Tide, a harmful algae bloom. He described the red tide as "a sudden overgrowth of Karenia Brevis, rust-colored algae that secrete a deadly toxin, but over the years it's progressed."
---
Paul Cuffaro is an American YouTuber. He is known for his YouTube videos focused on fish and creating his fish pond.
Who is Paul Cuffaro?
Paul Cuffaro is a social media personality. He launched his self-titled YouTube channel on 17 February 2014. On his YouTube channel, he publishes vlogs on fish, fish tanks, fish ponds, and farm animals like pigs, goats, ducks, cows, and chickens. Cuffaro has claimed himself to be an animal lover in his channel bio. 
On 6 August 2021, he took to Instagram to share that he received a silver play button from YouTube for passing 100k subscribers four years later. As of December 2021, his YouTube channel has amassed 2.26 million subscribers and over 568 million views. 
Cuffaro has also collaborated with YouTuber Nick Bingo on several YouTube videos that featured exotic animals. The duo also ran their collaborative Nick & Paul YouTube channel, but it does not exist as of 2021.
Cuffaro is also popular on other social media platforms. He has 2.2 million followers on TikTok and 222k followers on Instagram as of December 2021.
Besides his YouTube career, Cuffaro is also an entrepreneur. He runs an online business offering apparel like t-shirts, hoodies, hats, and accessories.
How Old is Paul Cuffaro?
Born in Jupiter, Florida, on 19 December 2000, Paul Cuffaro's age is 21 years as of 2021.
Red Tide
In July 2021, harmful algae bloom called Red Tide killed three million pounds of marine life, including a 400-lb goliath grouper and a manatee, at Florida's Tampa Bay, according to Business Insider.
On 17 July 2021, Cuffaro took to Instagram to share that he visited Saint Petersburg, Florida, to spread the word on that tragic Red Tide. "When I arrived to say the least I wasn't expecting to see what I saw… EVERYTHING was dead, from bait fish to baby manatees," he captioned the post. 
He then described the red tide as "a sudden overgrowth of Karenia Brevis, rust-colored algae that secrete a deadly toxin, but over the years it's progressed." Cuffaro further shared red tide could have been prevented as it is not a "natural occurrence" but negligence from the people in power. 
Cuffaro filmed the video on what he saw at Tampa Bay. He also went live on his YouTube channel regarding the situation. 
The following day, he posted a video that shows a tractor lifting a 400-lb dead Goliath Grouper from the water on TikTok. The video quickly went viral and garnered over three million views as of December 2021. 
Later, he also launched a GoFundMe campaign to support the tragic incident. Then, on 21 July 2021, he shared in another Instagram post they would protest every weekend against the nutrient pollution in water. The first protest was organized on 25 July 2021 in Tampa, Florida. 
Does Paul Cuffaro Have a Girlfriend?
Cuffaro is not gay and has been in a relationship with his girlfriend, Taylor Sharabba, for the past two years. In a YouTube video titled 'Answering Your Questions w/ My GIRLFRIEND!!' uploaded on 29 January 2021, the couple revealed that they have been dating for approximately 13 months. 
Cuffaro said that they first met through his older brother and Sharabba's best friend, who were dating each other. He further said that he and Sharabba immediately started hanging out almost every day.
On 22 December 2021, he took to Instagram to share that his girlfriend threw him a surprise party on his 21st birthday.