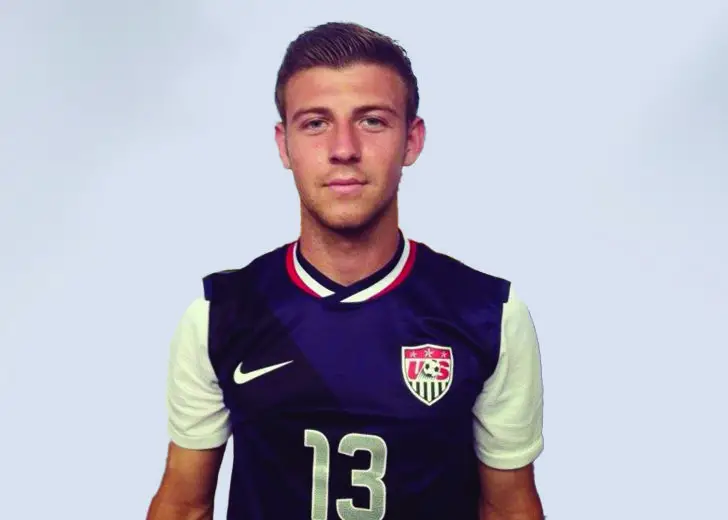 Quick Wiki
Full Name

Paul Joseph Arriola

Birth Date

Feb 05, 1995

Age

28 Years, 7 Months

Nationality

American-Mexican

Birthplace

Chula Vista, CA, USA

Zodiac Sign

Aquarius

Occupation

Professional Soccer Player

Relationship Status

Engaged

Girlfriend

Akela Banuelos

Height

1.67 m

Weight Undisclosed
Net Worth

Undisclosed
American Professional Soccer Player
Paul Arriola | Biography
Midfielder for the Club Tijuana Xoloitzcuintles de Caliente of Mexico's Liga MX and the US national team
Paul Arriola is a professional soccer player who plays as a winger for Major League Soccer club FC Dallas and the US national team.
---
Who is Paul Arriola?
Paul Joseph Arriola is a professional American soccer player born on 5 February 1995 in Chula Vista, CA. 
He is known for playing a midfield position for the Club Tijuana Xoloitzcuintles de Caliente of Mexico's Liga MX and the US national team. 
Arriola initially spent years with Temecula, California-based Arsenal FC of the U.S. Soccer Development Academy, which has produced a number of successful players, including Carlos Bocanegra and Hector Jiménez. He then joined the Los Angeles Galaxy's academy in 2013.
Arriola chose to join Club Tijuana of Liga MX, the top level of soccer in Mexico, after the 2012 season despite the Galaxy offering him a professional contract. He had previously trialed with the club before being invited to train with them in December 2012. 
On 22 May 2016, Arriola made his senior team debut against Puerto Rico, scoring his first goal for his country and providing an assist for Bobby Wood's goal.
Arriola signed with Major League Soccer team D.C. United on 9 August 2017, for a club-record $3,000,000 plus allocation money for his rights to LA Galaxy. He made his United debut against Real Salt Lake on 13 August 2017.
On 22 October 2017, against the New York Red Bulls, Arriola scored his first goal for D.C. United in their season finale and final match at RFK Stadium. He moved to Swansea City on 1 February 2021 and stayed there through the end of the 2020–21 EFL Championship season.
On 26 January 2022, Arriola was traded for $1.5 million in general allocation money for $500,000 in 2023.
Also Read: Domonique Foxworth - Age, Salary, Net Worth, Height, Nationality, Wife, Kids, NFL, ESPN
Family & Nationality
Arriola was born to her parents, Dawn and Art Arriola. In addition to representing the United States, Arriola has a Mexican passport, which he obtained through his great grandparents, who were of Mexican descent and were born there. As a result, it made it viable for him to join Club Tijuana. 
Arriola became fluent in Spanish while playing for Xolos and continued living at home in Chula Vista, making daily commuting across the boundary to train and play in matches. Arriola now lives in Virginia with his girlfriend and two Pugs.
Girlfriend/Fiancee
Arriola is engaged to his to-be wife, Akela Banuelos, and both are active on each other's social media platforms. The couple also co-run a YouTube channel called Kickin' It with Akela and Paul, which follows his MLS exploits for DC United.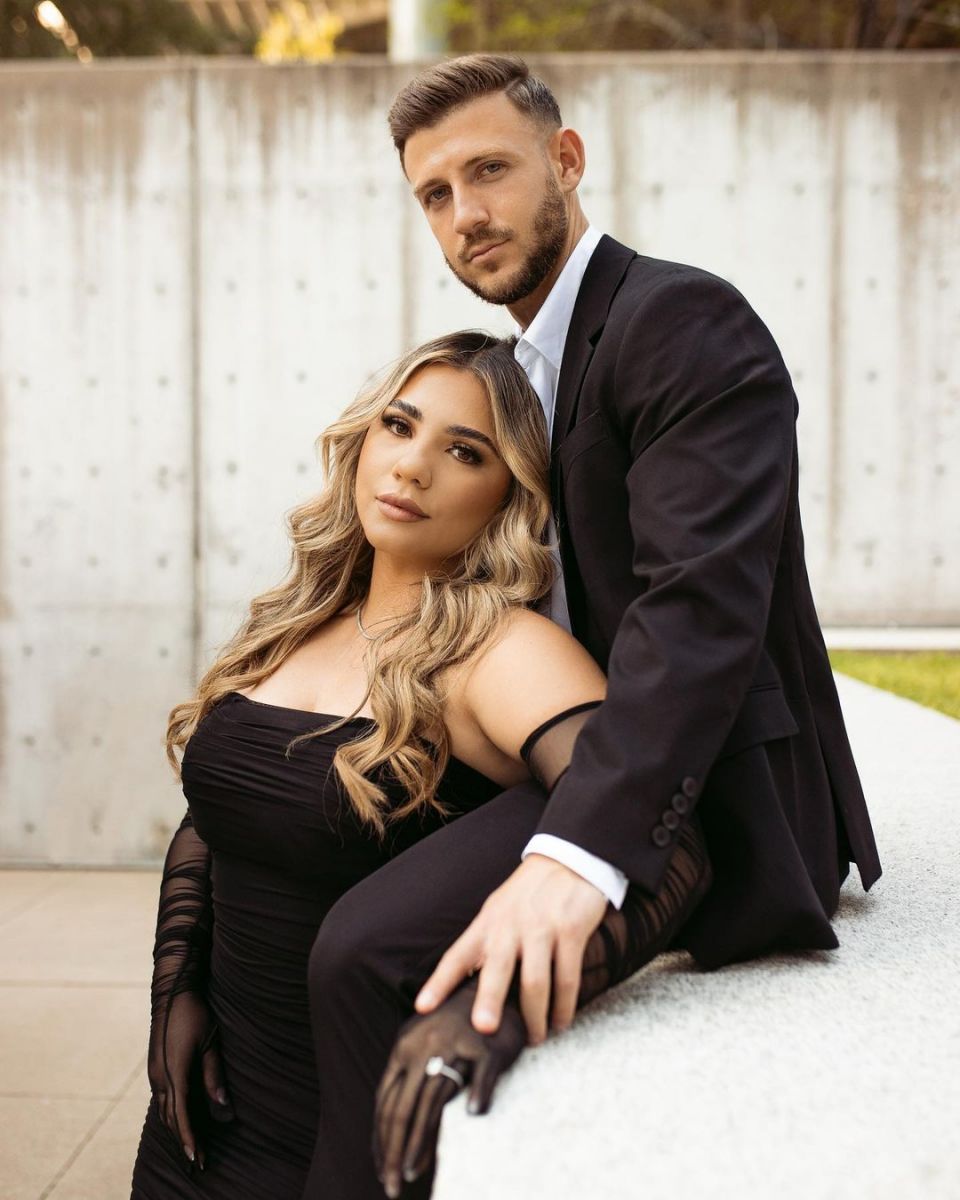 On 22 May 2022, Arriola and Banuelos celebrated their anniversary. She also posted a photo on Instagram and wrote, "Our last anniversary as boyfriend + girlfriend/fiancé and on to our new anniversary as husband and wife!! I love you so much." In addition, Arriola also posted on his Instagram and wrote, "Four amazing years together, a lifetime to go."
The couple got engaged on 15 February 2022 after dating for four years. Banuelos also shared their engagement picture on Instagram with the caption, "2/5/22 I want to relive this day forever!! Now that everything has sunk in I wanted to say thank you to everyone who celebrated us on our special day!! And to everyone who reached out and sent us the sweetest messages and gifts."