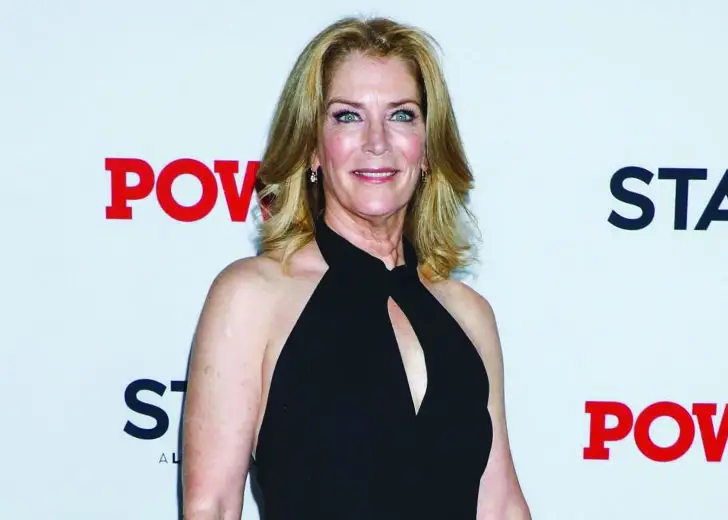 Quick Wiki
Full Name

Patricia Kathryn Kalember

Nickname

Patricia Kalember

Birth Date

Dec 30, 1957

Age

65 Years, 9 Months

Nationality

American

Birthplace

Schenectady, New York, USA

Zodiac Sign

Capricorn

Occupation

Actress

University

Indiana University and Temple University.

Education

B.A. Degree in Theater & Master's in Fine Arts

Relationship Status

Married

Husband

Daniel Gerroll

Wedding Date

26 February 1986

Height

5 Feet 7 ¾ Inches (172.1 in cm)

Net Worth

Not Disclosed
Georgie Reed on Sitcom 'Sisters'
Patricia Kalember | Biography
Also on sitcom 'Thirtysomething '
Patricia Kalember is an American actress known for her role in 'Sisters' and 'Law & Order.'
---
Who is Patricia Kalember?
Patricia Kathryn Kalember was born on 30 December 1957 in Schenectady, New York. Her family had to relocate multiple times because of her father's job. So she grew up in Westport, Connecticut, and Louisville, Kentucky. 
Kalember was encouraged by her high school drama teacher to pursue acting. Therefore, she went to college and received B.A. Degree in Theater from Indiana University and then a master's in Fine Arts from Temple University. 
Following graduation, she embarked on theater productions, both regional and off-Broadway. In addition, she also went to soap operas, commercials, and other auditions. 
Initially, Kalember appeared as Meredith in the series Texas from 1980 to 1982. After that, she began acting in numerous television productions, including Kay O'Brien in 1986, The Equalizer from 1985 to 1987, and Just in Time in 1988. 
Among them, her major performance was as Susannah Hart in the series Thirtysomething from 1989 to 1991, also as Georgie Reed Whitsig on Sisters from 1991 to 1996. She was then Trial Judge Karen Taten on Law & Order: Special Victims Unit from 2001 to 2010. 
Furthermore, she also acted on Orange is the New Black, The Tick series, Madam Secretary, Power, and more recently, Power Book IV: Force in 2022.
Also Read About - Janet Lennon - Biography
'Sisters' 1991 to 1996
The NBC sitcom Sisters was Kalember's ladder to success, debuting in 1991. The plot followed the trials and tribulations of the Reed sisters, Alex played by Swoosie Kurtz, Teddy played by Sela Ward, Georgie played by Kalember, and Frankie played by Julianne Phillips. During the show's six-year run, the girls faced hot-button subjects such as adultery, alcoholism, assisted suicide, surrogacy, and cross-dressing.
Kalember's character of Georgie was a neutral and calm sister in the aspects of their dysfunctional family. In addition, she also talked about the uniqueness of the series, which was not available on television then. In a 1992 interview with the Chicago Tribune, she said, "How many other shows are about women and star women? But this is a good show that just happens to star four women."
Furthermore, later in the 2016 interview with Pillowtalk, she reminisced about the show and said she was still close with the castmates. "It was a quirky show, we had a lot of fun though, I adore the girls – I'm still friends with all of them. We see each other every once and a while and commiserate about how hard the business is."
Husband and Children 
Kalember was initially married to Mark Anthony Torres from 1980 to 1983. After that, she married the English theater actor Daniel Gerroll on 26 February 1986. They have three children Rebecca Gerroll born in 1987 then Benjamin Gerroll, born in 1990, and Toby Gerroll.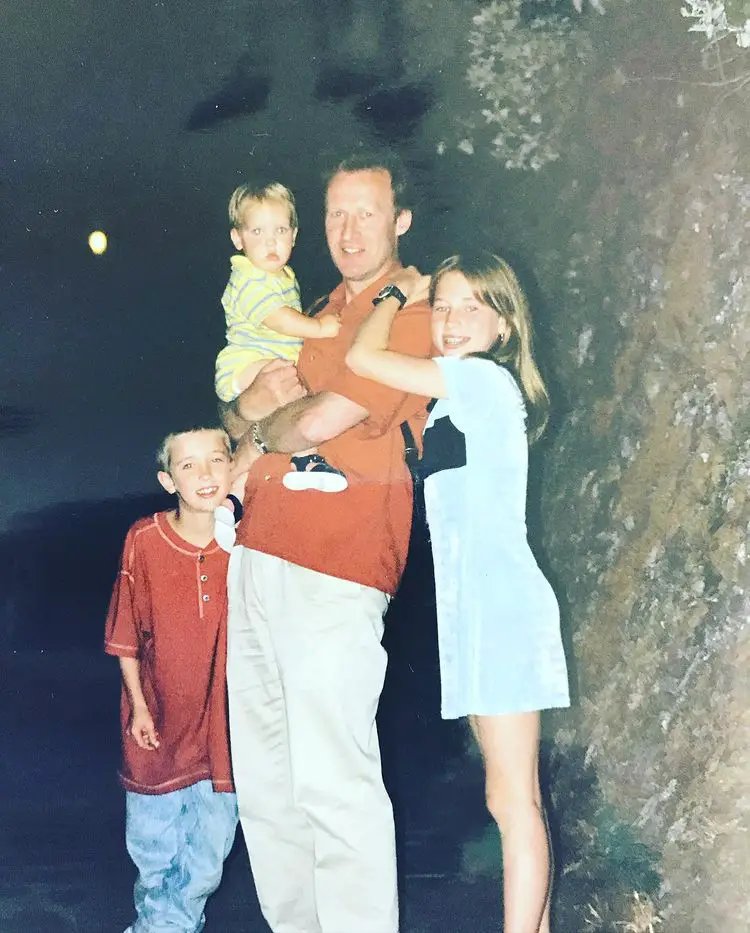 While filming the Sisters, she raised Rebecca and Benjamin with her husband. And she mentioned them in the 1992 interview, saying they do creative activities together. She also talked about having faith in public schools before enrolling them in private education. 
"We read together, paint together, ride horses together, play music together. I'm a big supporter of public schools, but I know we may have to go the private school route sometime later, " Kalember said.