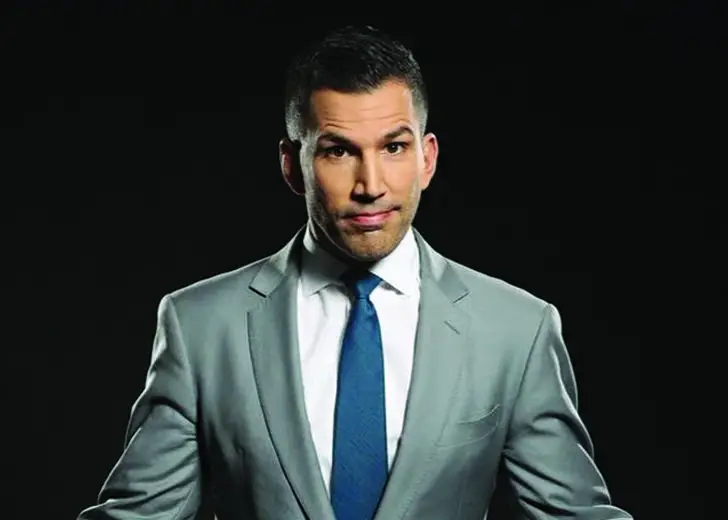 Quick Wiki
Full Name

Pat Tomasulo

Birth Date

22 January (Birth year undisclosed)

Nationality

American

Birthplace

USA

Zodiac Sign

Aquarius

Occupation

Stand-up Comedian, Journalist, Actor, TV host, and podcaster

University

College of New Jersey

Education

Graduated

Relationship Status

Married

Wife

Amy Tomasulo

Net Worth

Undisclosed
American Sports Anchor & Reporter for WGN-TV
Pat Tomasulo | Biography
Host of 'The Pat Tomasulo Podcast'
Pat Tomasulo is a journalist who works as the sports anchor & reporter for WGN-TV.
---
Who is Pat Tomasulo?
Pat Tomasulo is an American stand-up comedian, actor, TV host, and podcaster. He celebrates his birthday on 22 January every year. However, his birth year is yet to be revealed. Tomasulo earned a Bachelor of Arts in Communications from the College of New Jersey.
Tomasulo began his career as a sportscaster at WJFW Newswatch 12 in October 2000, where he worked for over three years. After that, he spent nearly two years at WKBW-TV, serving in the same post until 2005.
In July 2005, Tomasulo landed a position as a sports anchor & reporter at WGN-TV, where he still works. On weekdays, he anchors the WGN-TV Morning News from 6:00 a.m. to 10:00 a.m. Tomasulo celebrated 12 years with WGN Morning News on 12 August 2017, and the station commemorated the event with a "celebratory roast."
As a field reporter, he is also given creative freedom, creating segments in his signature interview style, including surprise pop-ins at local viewers' homes.
In August 2009, he was chosen as one of the top five broadcasters to co-host Live! with Regis & Kelly with Kelly Ripa. In addition, Tomasulo was also the host of Shaq Vs, a nationally televised reality show starring Shaquille O'Neal.
Also Read: John William Muller - Age, Wife, Married, Salary, Net Worth, Bio
Besides that, from 2017 to 2019, Tomasulo was the creator, executive producer, and host of the unfiltered and apolitical comedy show Man of the People. The show aired on Saturday nights at 10:00 p.m. CT, with a repeat the next Sunday at 11:00 p.m. CT.
Moreover, he is also a stand-up comedian. His first one-hour comedy special, What A Time To Be Alive, was released in March 2022, making him one of Chicago's top headlining acts. Moreover, he is also the host of The Pat Tomasulo Podcast, one of the most popular podcasts in Apple's Stand-Up Comedy category.
Tomasulo is also the board member and executive trustee of The Facial Pain Research Foundation. Since its inception in 2011, the foundation has pursued the goal of discovering a cure for TN and associated neuropathic facial pain and diseases. 
His Wife Suffers from Trigeminal Neuralgia
Tomasulo is married to Amy, who unfortunately suffers from a rare pain condition called trigeminal neuralgia. As a result, Tomasulo and her wife founded Laugh Your Face Off, an annual comedy benefit that has raised more than $2.6 million for The Facial Pain Research Foundation, which funds research to cure trigeminal neuralgia.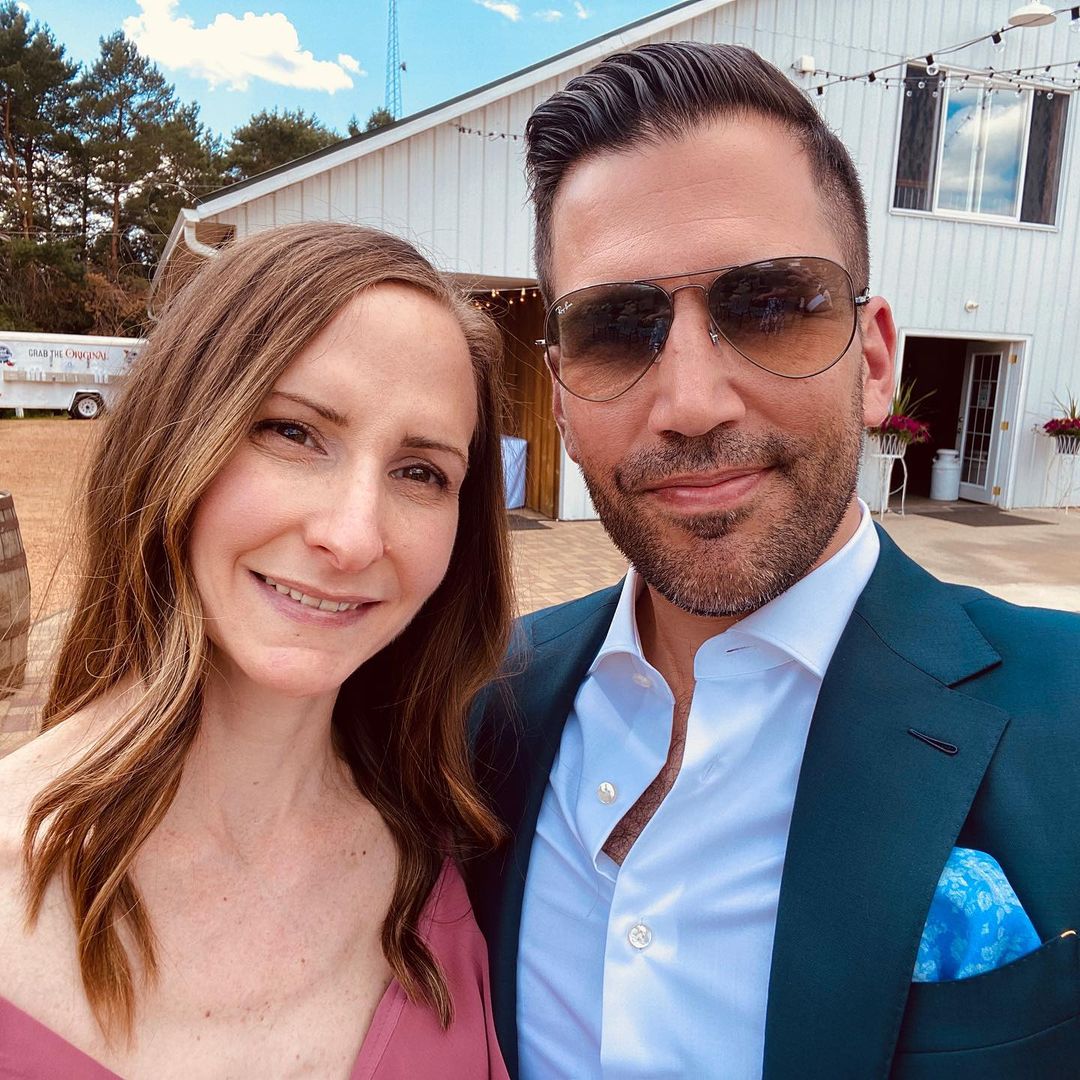 On 20 August 2020, Tomasulo shared a post on his Instagram explaining his wife's condition. He captioned the post, "Consistently in awe of this wife of mine. Her battle with trigeminal neuralgia means a simple teeth cleaning requires a 5-hour drive to the Mayo Clinic, where a specialist injects her about a dozen times, deep into her gums and mouth, to numb the entire left side of her face."
He continued to explain the procedure and wrote, "Half of the next day is shot, but when she gets up from a midday nap, she's smiling and her day made complete cause it's nice enough to take the dog for a walk. Never complains, never asks "why me," never gives up."