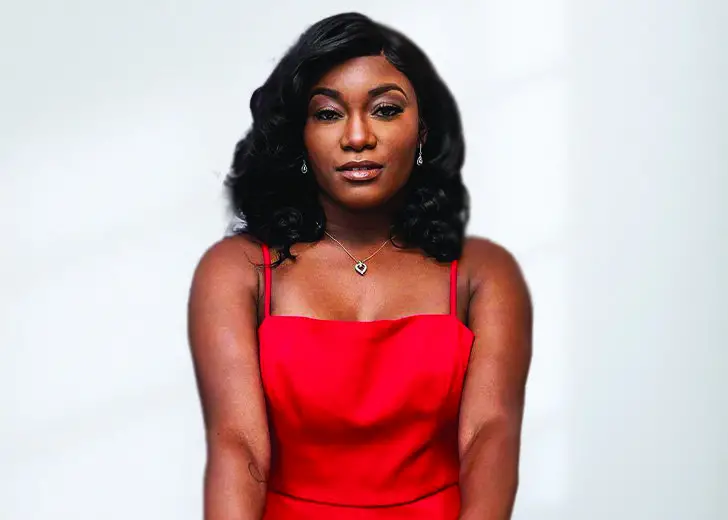 Quick Wiki
Full Name

Paige Banks

Birth Date

Not Disclosed

Nationality

American

Birthplace

Atlanta, Georgia, USA

Occupation

Real Estate Agent and Investor

First Job

Author of 'Turning Paige'

University

University of Georgia

Education

Accounting

Relationship Status

Dating

Boyfriend

Not Disclosed

Net Worth

Not Disclosed
Television Personality of 'Married At First Sight'
Paige Banks | Biography
Paige Banks is an American television personality known for her appearance on the 12-season of reality show 'Married at First Sight.' 
---
Who is Paige Banks?
Paige Banks is a graduate of Georgia University, Atlanta 2014 batch with a major in Accounting. She first began appearing on Married at First Sight in 2021 and then reappeared on the 2022 rewind season of Married at First Sight: Unfiltered. 
Banks got married to her partner preference Chris Williams, with whom she had an on-again, off-again, complicated relationship. However, after deciding to divorce on the decision day, she someday got back to give him another try at their intimacy. But she again broke up the relationship to complete her 'hopelessly romantic' self. 
Marrying and Divorcing on the show
The 12th season of Married At First Sight shooting began in 2020 and aired in 2021. On the wedding day, her to-be-husband Williams confessed that he was not physically attracted to her. Nonetheless, despite Williams not being over his ex-girlfriend and having communication gaps, they continued their relationship. 
Paige discovered that his ex-girlfriend was pregnant during the honeymoon, and he wanted to raise the child. Then months into their relationship, Williams bought a luxury Mercedes car without consulting her. 
Also Read About - Karen Landry - Age, Married At First Sight & Husband
Therefore, on the decision day, Banks and Williams choose to proceed with a divorce. Nevertheless, in the 2021 Unfiltered season, Banks revealed they had briefly tried to make a relationship even after that. Despite that attempt, they found no longer compatible and decided to part ways. 
On the Unfiltered, she also disclosed that 'fortunately' their relationship ended on the decision day and did not elongate further. She updated the other cast of the show claiming that she would not have shown up on that day if it were up to her. 
In addition to that, Banks revealed she tried to become happy, write a book, and date on the side since then. "Life's been good. I'm in the process of finalizing my book, Turning the Paige. There's been a lot of great things happening. I've been dating as well," she said. 
She also reminisced the turn of events she had in being married to Williams in an Essence interview. While she added about the lessons, she learned from that relationship. She connoted, "I feel like I'm in a more refreshed, refined place. Last year was very turbulent to say the least, but the best thing about it was it was an opportunity for extreme growth." 
What is Paige Banks doing now?
Since Banks' last appearance in 2022, Married at First Sight: Unfiltered, she has procured a real-estate license and invests in properties. She did not disclose much about it on the show, but she updated her Instagram on her license profile.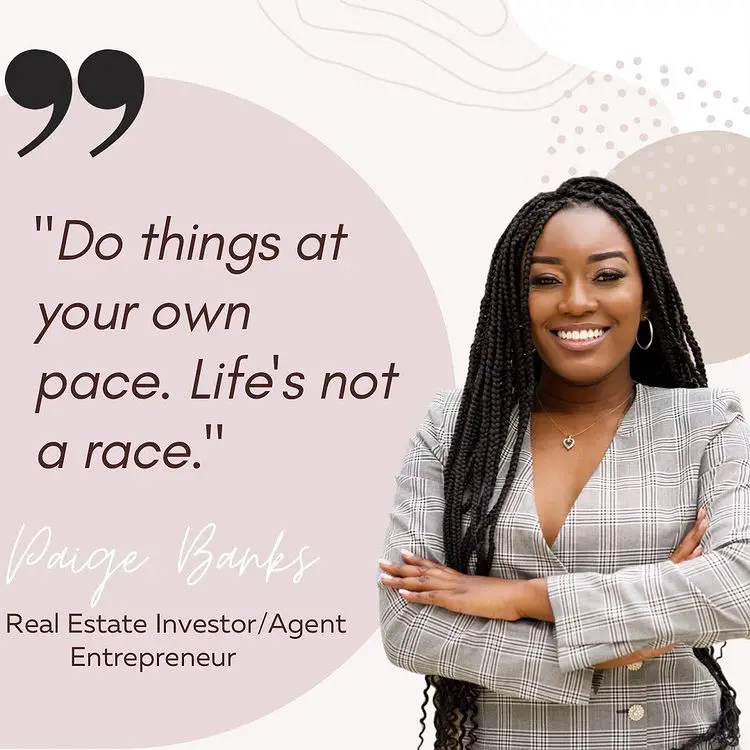 Banks captioned the picture with a confession about the misinterpretation of her fame. She said, "Outside of what was shown on tv, I wear a lot of different hats. I am a daughter, a sister, an aunt, a friend, an entrepreneur, a business professional, a Realtor and so much more."
Other than that, her book 'Turning Paige' will be launched anytime in 2022.