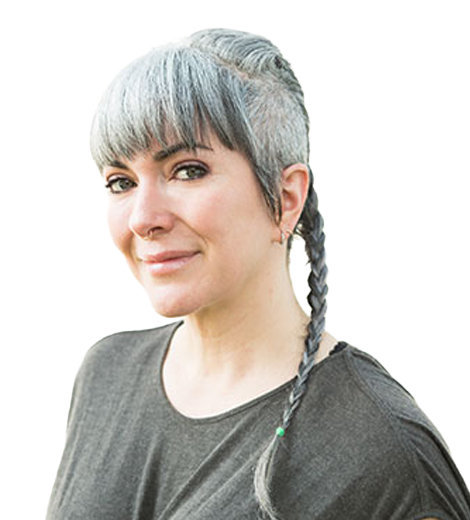 Quick Wiki
Full Name

Nonie Creme

Occupation

Cosmetic Entrepreneur, TV Personality

Nationality

American

Birthplace

Texas, USA

Birth Date

December 1972-12-25
Quotes
"My job outside of making beautiful cosmetics is making beautiful cosmetics that anybody would want to buy."
Founder of Colour Prevails, BeautyGarde, Find Your Fulcurm, Cast of TV Series 'Marrying Millions'
Nonie Creme | Biography 2021
Nonie began her career doing freelance desk-side manicures
After Butter London, Creme launched her second brand 'Nonie Creme Colour Prevails' with the pharmacy chain Walgreens in 2015. A peculiar feature about Colour Prevails is that its products are offered at drugstores at drugstore pricing.
---
Nonie Creme is a beauty and cosmetic entrepreneur who founded Color Prevails, BeautyGrade and Find Your Fulcrum
Who is Nonie Creme?
Eleanora Ramirez, better known by her nickname Nonie, is an entrepreneur, inventor, and reality TV personality. 
Creme is the creator of successful and popular beauty brands - BeautyGarde, Butter London, and Color Prevails. According to her LinkedIn page, Creme holds a patent for a Precision Painter Ergonomic Handle. The patent aims to ease the application of her nail polish brands. Additionally, Nonie is well-known for her appearance on the second season of the reality television show Marrying Millions (2019-2021) with her partner, Reese Record, a Seattle skateboarder who is 17 years younger than her.
Early Life and Education
Nonie Creme was born on 25 December 1972 in Houston. The name Nonie is presumably derived from her real name Eleanora Ramirez. 
Creme was born and raised in an upper-middle-class family, and her father was a child psychiatrist. She is an alumnus of The Dominican Montessori, presently named as St. Catherines' Montessori. After completing her elementary education at Dominican, she furthered her education through The Kinkaid School, Williston Northampton Boarding School in Massachusetts, and Scripps College in California. She earned a degree in arts from Scripps College in 1994.
Despite the economic privilege of her family, Creme got financially isolated at an early age as a result of her love adventure. She had followed her then love interest and current ex-husband, Lalo Creme to London, over her parent's opposition at the young age of 22. 
Describing herself as a spoiled brat to BXP Magazine in 2015, she shared that her bank accounts and credit cards got frozen because of the incident, and she reached London with no visa and just $200 in her pocket.
Career
Creme began her career in the beauty industry as a manicurist before becoming a full-fledged cosmetic entrepreneur. Her life took such a change across the ocean, in London, far from her home country, Houston, USA.
Nail
With no visa, no job experience, and just $200, Creme, who was 22 years then decided to choose manicure for her living as it was a cash business. She used her last $200 to attend manicurist training sessions, and over time, she became well-versed in the beauty industry. 
"I'd take my little picnic basket of supplies and go wait in the park for the phone to ring. Sooner or later someone would call for a manicure, and I'd go office to office doing desk-side manicures. That's how I got into the beauty business", she shared at St. Catherine's Montessori on how she got into doing nails.
Furthermore, Creme began blending nail polish colors amidst manicuring sessions, drawing on her fine arts expertise. As a result of her vibrant, innovative colors, she was invited to work on the sets of famous photographers in London. She worked with Vogue and Mario Testino's and David Bailey's sets as per her 2015 interview with BXP Magazine.
Creme eventually became adept at manicure, that she started opening bookings for high-end fashion shows, earning significant relationships along the way. After a decade as a freelance nail artist, she relocated to Seattle and founded Butter London.
Butter London was founded in 2005 out of a rebellious mentality and a desire for nail lacquer without sacrificing color, quality, wit, or performance. In addition to nail polishes, the luxury beauty range also offers clean color cosmetics for the face, lips, and eyes.
Business Ventures
Having spent over six years as the founding creative director of Butter London, Nonie left the phenomenally successful company and launched her second commercial venture, Nonie Creme Colour Prevails, with the pharmacy, health, and wellness store chain Walgreens, in 2015. A peculiar feature about Colour Prevails is that its products are offered at drugstores at drugstore pricing. About 150 Colour Prevails items, ranging from nail paint to foundation, are offered at Walgreens for under just $20.
"Women are in the drugstore every day," Walgreens published Creme's statement in their Newsroom in 2015. "They should be able to shop the beauty aisle and find high-quality beauty products at a price they can afford while getting their prescription," she continued, referring to her company's concept.
Colour Prevail offers a comprehensive variety of customized cosmetic, manicure, and hair colors suitable for both beauty artists and non-artists.
Similarly, Creme launched her third beauty brand BeautyGarde in 2017 and founded Find Your Fulcrum in January 2021. Find Your Fulcrum provides CBD (cannabidiol) tinctures and along-the-line products to assists relieve anxiety and maintain tranquility, while BeautyGarde offers cosmetics, face, hair, and nail products.
'Marrying Millions'
Marrying Millions (2019-2021) is a television series that follows six couples who are critically looked upon by their family and friends, generally because of their economic and age variances. Creme and her boyfriend, Reese Record, were featured in season 2 of the show. 
With no connection with the television world, Creme had learned about the casting call via her friend, Nancy Pepple, who worked for a modeling firm. Creme then informed Reese about the casting, who initially denied appearing in the show. Nevertheless, Creme persuaded Reese into it but had fun ever since filming began, according to a piece published by The Seattle Times in 2020.
Creme was the designated rich one in the reality TV show.
Personal Life
Nonie Creme was married to her ex-husband, Lalo Creme, for 22 years until their separation. Lalo works as a real estate broker, a creative, and the guitarist for an English electronic rock band Arkarna. Despite their divorce, they both are still on amicable terms as co-parents of their daughter. 
Creme is now dating Reese Record, whom she met on Tinder. Record is 17 years younger than Creme, and the two co-starred on the reality show Marrying Millions.
"Our age gap has never even occurred to either of us apart from every once in a while I'll show Reese a picture or play him a song and realize he has no idea what I'm talking about," Creme shared in a brief chat with The Seattle Times.
"We try to keep it really real. We don't come from reality TV, we're not actors. We're hanging it all out there," she added and continued, "We are deeply in love, that part is easy."