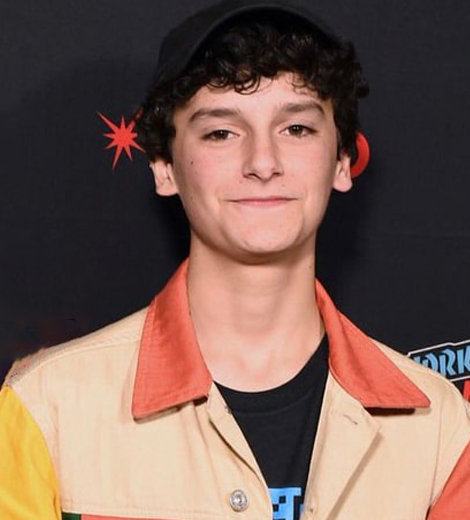 Quick Wiki
Full Name

Nicholas Cantu

Occupation

Actor, Voice Actor

Nationality

American

Birthplace

Texas, USA

Birth Date

Sep 08, 2003

Age

20 Years, 0 Months
Cast of the series 'The Walking Dead: World Beyond'
Nicolas Cantu | Biography
Nicholas Cantu played the role of Elton Oritz on the series 'The Walking Dead: World Beyond' from 2020 to 2021
Cantu launched a YouTube channel in his online name, Junky Janker, in 2016. He has garnered more than 400k subscribers in 2021.
---
Nicolas Cantu is a Disney and Nickelodeon actor-voice actor known for his performance on the series The Walking Dead: World Beyond and Dora and Friends.
Who is Nicholas Cantu?
Cantu is a child actor who began to show interest in performing arts from the age of seven.
His first performance was a school play titled The Bear Went Over the Mountain, after which Cantu starred in an industrial movie of the San Antonio City. After landing a couple of commercials, his mother decided to sign him with an agent in Hollywood.
Followed by that, in 2016, he bagged the role of Prince James on the animated version of Sofia the First. He soon landed multiple commercials and acting roles on Disney shows such as Walk the Prank in 2016 and feature films Vikes and Impossible Joy in 2017.
He also voiced on Nickelodeon's Lego Star Wars from 2016 to 2017, the 2018 feature film Lego Star Wars, and Diego on Dora and Friends 2014. He went to voice for the character on the animated series Powerpuff Girls from 2016 to 2019, The Amazing World of Gumball from 2017 to 2019, Dragons: Rescue Riders from 2019 to 2020, and the sitcom The Unicorn in 2019.
In 2020 he voiced on the animated series Where's Waldo?, Kid Cosmic in 2021, and played the role of Elton Oritz on the series The Walking Dead: World Beyond from 2020 to 2021.
Cantu launched a YouTube channel in his online name, Junky Janker, in 2016. He has garnered more than 400k subscribers in 2021.
How Old is Nicolas Cantu now?
Nicolas Cantu was born on 8 September 2003 in Austin, Texas. His age is 18 years as of 2021.
Parents and Early Life
Cantu is the middle of three sons of his parents. In his YouTube channel, he revealed that he has two brothers, Sebastian and Matias, and three pet dogs Rocco, Lola, and Fiona.
As a child, Cantu was a social and outgoing boy. Growing up, he articulated his interest in acting at the tender age of seven. He would rehearse self-created roles, routines, and voices at home. While at school, he never missed taking part in school plays. He first performed in a school play titled The Bear Went Over the Mountain. 
Because of his acting skills, he soon got an opportunity to act in an industrial film. He also appeared in three national commercials before landing his career in Hollywood. His mother, Aline Fernandez, supported him in forwarding his career.
Cantu studied professional acting from John D'Aquino, Zak Barnett, and Oliver Keller. 
Career
Cantu kicked off his professional acting career as a voice-over actor in 2016. He first lent his voice in the Cartoon Network animated action-adventure television series The Powerpuff Girls. He was a regular cast member of the series from April 2016 to May 2019. 
In 2016, he also scored voice-over roles in a few other television series. From June 2016 to August 2017, he served as the voice actor of the animated character Rowan Freemaker in Disney XD's 3D CGI action-packed animated television series Lego Star Wars: The Freemaker Adventures. He later voiced the character Poco in six episodes of Disney XD's animated television series Future Worm! between August 2016 and May 2018. He then worked on the voice of featured character Prince James in 14 episodes of Disney Junior's animated television series Sofia the First from October 2016 to September 2018. 
In March 2017, Cantu guest-starred as Quinn in one episode titled 'In Security' of TV Land's hit comedy television series Teachers. The same year, he appeared as a kid in two episodes of Disney XD's comedy reality-TV series Walk the Prank and as Travis in one episode of Disney channel's comedy television series Raven's Home. Cantu also appeared as Joey in the romantic comedy film Vikes and Tomas in the 29-minute short film The Impossible Joy in 2017. In the fall of 2017, he voiced the animated character Curly in Nickelodeon's animated adventure comedy TV movie Hey Arnold!: The Jungle Movie.
The following year, Cantu voiced the Lego Star Wars character Rowan in one episode of Lego Star Wars: All-Stars on Disney XD. He also made a guest appearance in the role of Raymond in the fantasy comedy-drama television series The Good Place. 
From 2017 to 2019, he provided the voice of Gumball Watterson in 71 episodes of Cartoon Network's animated sitcom The Amazing World of Gumball. After that, he voiced the character Winston in four episodes of Nickelodeon's animated adventure-short Middle School Moguls in 2019.
From 2019 to 2020, he voiced the animated character Dak in the Netflix animated adventure-comedy series Dragons: Rescue Riders. Cantu reprised the voice-over role of Dak in the 2020 TV movie Dragons: Rescue Riders: Secrets of the Songwing. 
The same year, he started appearing in AMC+ sci-fi horror television series The Walking Dead: World Beyond, the second spinoff of the original Walking Dead television series and based on post-apocalyptic comic book series of the same name co-created by writer Robert Kirkman, artists Tony Moore and Charlie Adlard. In the series, Cantu plays the role of an orphaned child, Elton Ortiz, a survivor of the zombie apocalypse. Created by Matthew Negrete and Scott M. Gimple, the first season of The Walking Dead: World Beyond premiered on 4 October 2020 and ran for 10 episodes. The second season premiered on 3 October 2021 and will conclude on 5 December 2021. Season 2 will also consist of 10 episodes, of which eight episodes have already been aired as of 14 November 2021.
In 2021, Cantu guest-starred as Dennis Kern in an episode titled 'Sabotage' of the television series The Rookie. The same year, he appeared as JJ in two episodes of Fox's action-thriller drama television series 9-1-1: Lone Star. He also provided the voice of Ensign Mainstay in the Netflix animated superhero series Kid Cosmic's season 2 episode 5 titled 'Kid Cosmic and the Feeble Fighter' that streamed on 7 September 2021.
Furthermore, he provided the English version voice of featured character Hazuki Mikagi of the 2021 action-adventure comedy video game NEO: The World Ends with You.
Upcoming Projects
Cantu has a couple of upcoming projects. He will lend his voice in DreamWorks Animation's upcoming animated series Dragons Rescue Riders: Heroes of the Sky. The series is scheduled to be released on 24 November 2021.
He will also be appearing in the upcoming film The Fabelmans, a semi-autobiographical film directed by Oscar-winning director Steven Spielberg about his own childhood. As of November 2021, the film is in the post-production phase. It is expected to be released in 2022.
YouTube
In addition to his acting and voice-acting, Cantu is a YouTube content creator. He has a YouTube channel named Junky Janker, where he publishes comedy and animation videos. He created the channel on 1 August 2016, but he published the first video on his channel on 17 January 2018. 
The most viewed video on his channel is titled 'The Minecraft Revival of 2019,' published on 30 March 2019. The video has attracted more than two million views as of November 2021.
Cantu published 13 videos till 17 August 2020. Since then, he has not published videos on the channel. Nonetheless, his YouTube channel has attracted 439k subscribers and more than 7.24 million views as of November 2021.
Height
According to his official resume, Cantu stands at the height of 5 feet and 6 inches, at 16.