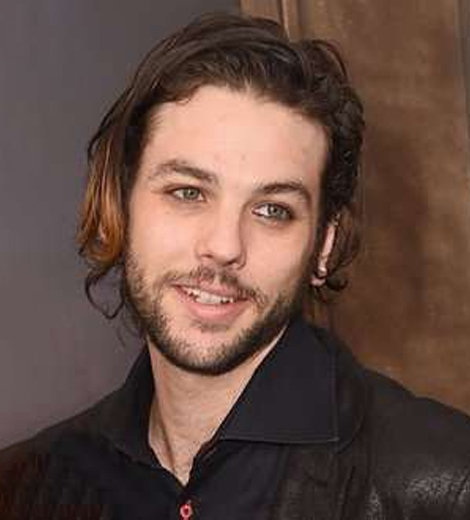 Quick Wiki
Full Name

Navarone Anthony Garibaldi

Nickname

Navarone Garibaldi

Occupation

Musician and Actor

Nationality

American

Birthplace

Los Angeles, California, USA

Birth Date

Mar 01, 1987

Age

36 Years, 6 Months
Founder Of the Rock Band Them Guns
Navarone Garibaldi | Biography
Singer & Songwriter Of Them Guns
Then in the 2015 film Shut Up and Drive, three of the band's songs were featured: 'Close Your Eyes,' 'Devil's Eye,' and 'Heard it All Before.' Later, in 2019, the band released their full-length debut album titled From 'The Shadows', featuring 12 songs. Finally, in 2021, the band signed with Golden Robot Records and soon after that released their new single 'Shot In The Dark' on 15 June 2021. Some of the band's popular songs include 'Fireworks,' 'Everybody Bleeds,' 'Horoscope,' 'Shot in the Dark,' and 'Muffins.'
---
Garibaldi is an American singer-songwriter and musician. He is the rock guitarist and lead vocalist of Them Guns rock band.
Who is Navarone Garibaldi?
Navarone Garibaldi is the founding member of the rock band, Them Guns. He initially collaborated with keyboardist Kyle Hamood in 2013 in Santa Cruz, California. After that, he asked his high school friend, drummer Chris Hudson to join the band. Meanwhile, Hudson was in the rhythm section of another band with bassist/vocalist Chuck Holiday. And after the completion of the rhythm section, they joined Garibaldi, which created, Them Guns. 
The band performed in rock venues, including The Viper Room, The Troubadour in West Hollywood, which eventually became sold-out shows. Then, on 4 April 2013, they made their UK debut at The Kings Head Club in Houston.
Then in the 2015 film Shut Up and Drive, three of the band's songs were featured: 'Close Your Eyes,' 'Devil's Eye,' and 'Heard it All Before.' Later, in 2019, the band released their full-length debut album titled From The Shadows, featuring 12 songs. Finally, in 2021, the band signed with Golden Robot Records and soon after that released their new single 'Shot In The Dark' on 15 June 2021. Some of the band's popular songs include 'Fireworks,' 'Everybody Bleeds,' 'Horoscope,' 'Shot in the Dark,' and 'Muffins.'
In addition to his music career, Garibaldi has some acting credits. He appeared in the 1998 television movie Breakfast with Einstein as Billy the Paper Boy. He then played Gary Rossington in the 2020 film Street Survivors: The True Story of the Lynyrd Skynyrd Plane Crash. In 2021, he appeared as Zombie Auditioner in the action comedy film Hollywood.Con.
Age and Parents
Navarone Garibaldi was born Navarone Anthony Garibaldi on 1 March 1987 in Los Angeles, California. He was born to his parents Marco Garibaldi and Priscilla Presley. He has one half-sister named Lisa Marie Presley.
Father
Marco Garibaldi is an Italian technology entrepreneur, builder, and director. He is known for engineering, luxury and non-toxic home building, real estate development, and aerospace manufacturing. He is also known for directing three episodes of the American superhero television series Mighty Morphin Power Rangers in 1995. In 2009, he also produced the horror-thriller film Across the Hall. 
Mother
Priscilla is an American businesswoman and actress. Before starting her relationship with Marco Garibaldi, she was previously married to late singer Elvis Presley from 1967 until their divorce in 1973. Four years after their divorce, Elvis died in 1977. Priscilla and Elvis shared one daughter named Lisa Marie Presley (born 1968), who later became the step-sister of Navarone.
After Elvis' death, she pursued a business career and started working in movies and television series. She initially rose to fame for playing the role of Jenna Wade in the hit series Dallas from 1983 to 1988. She later played the notable role as Jane Spencer in the Naked Gun series of films - The Naked Gun: From the Files of Police Squad! (1988), The Naked Gun 2½: The Smell of Fear (1991), and Naked Gun 33 1/3: The Final Insult (1994).