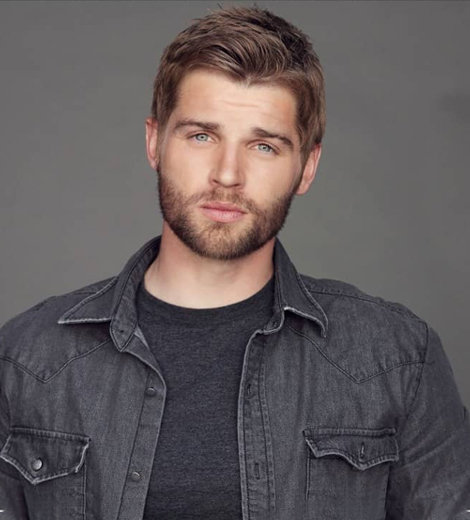 Quick Wiki
Full Name

Michael James Vogel

Occupation

Actor, Former model

Nationality

American

Birthplace

Abington, Pennsylvania, USA

Birth Date

Jul 17, 1979

Age

44 Years, 4 Months
Cast Of NBC Military Drama Series 'The Brave' (2017-2018)
Mike Vogel | Biography
Known for movies like 'The Sisterhood of the Traveling Pants,' 'Caffeine,' and 'Rumor Has It...'
In 2021, Vogel portrayed the role of Cooper Connelly in the Netflix drama series 'Sex/Life.' He appeared in nine episodes of the show.
---
Mike Vogel is an American actor famous for playing Adam Dalton in the NBC military drama series, The Brave.
Who Is Mike Vogel?
Mike Vogel, full name Michael James Vogel, is an American actor and former model. He debuted his modeling career by modeling for the iconic Levi Strauss & Company for their jeans product. 
Vogel made his TV debut in the film Grind, which was released in 2003. A few more of his TV credits include Poseidon (2006), Across the Hall (2009), Open Graves (2009), and more.
In addition, he was ranked #96 in the category 'TV's Sexiest Men of 2011' by BuddyTV.
How Old Is Mike Vogel?
Mike Vogel was born in Abington, a township in Pennsylvania, USA, on 17 July 1979, to parents Jim Vogel and Kathy Vogel. Vogel is 42 years old as of 2021.
Movies and TV shows
Vogel's first movie appearance was in Grind, a skateboarding-themed feature released on 15 August 2003. Following that, Vogel appeared in several films such as Wuthering Heights (2003), The Texas Chainsaw Massacre (2003), The Sisterhood of the Traveling Pants (2005), Caffeine (2006), Rumor Has It... (2005), Open Graves (2009), What's Your Number? (2011), Living Loaded (2012), and others. He also played cameo roles in a few episodes of the TV series Criminal Minds (2008), Childhood's End (2015), and American Horror Story (2021).
Vogel has also appeared in several TV shows, playing a recurring character, in the TV series Grounded for Life (2001-2004), Miami Medical (2010), Pan Am (2011-2012), Bates Motel (2013), Under the Dome (2013-2015), The Brave (2017-2018), and Sex/Life (2021-2022).
How Tall Is Mike Vogel?
Vogel stands at the height of 5 feet 9 inches (1.78 m) tall.
What Is Mike Vogel's Net Worth?
According to Celebrity Net Worth, Vogel has a net worth of $1 million as of 2021. He has amassed it owing to his career as an actor and model for almost two decades.
Wife & Kids
Vogel got married to his wife Courtney Vogel, a former model, in January 2003. The couple together has three children. Their eldest child, Cassy Renee, was born in 2007, their second child, Charlee B., was born in 2009, and their youngest child, Gabriel James Vogel, was born in 2013.