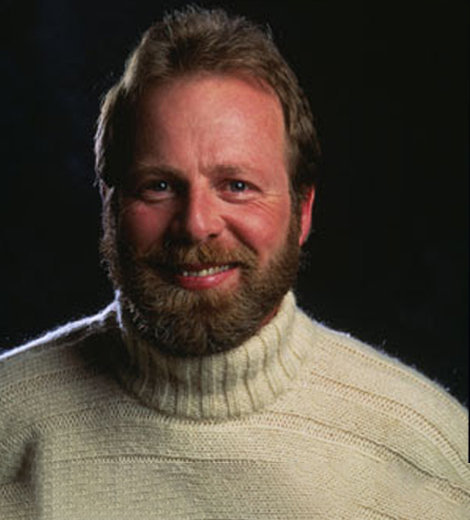 Quick Wiki
Full Name

Marty Stouffer

Occupation

Host, Director, Producer, Documentarian

Nationality

American

Birthplace

Arkansas, USA

Birth Date

Sep 05, 1948

Age

75 Years, 2 Months
Producer of the wildlife documentary program 'Wild America'
Marty Stouffer | Biograhy
'Wild America' was premiered on PBS network for 12 years, divided into 120 half-hour episodes
Marty and other filmmakers traveled and gathered abundant footage of North American wildlife, which eventually became the foundation of his long-running television documentary series 'Wild America.'
---
Marty Stouffer is an American documentarian best known for his wildlife documentary television series Wild America. 
Who is Marty Stouffer?
Marty Stouffer grew up in rural Arkansas, where his parents encouraged him to protect and conserve nature and wild animals. Growing up, he also developed an interest in photography. He and his brothers used to create home movies about themselves using a Kodak 8mm movie camera. 
At 18, Stouffer embarked on a solo trip to Alaska. He began his film career by producing a documentary titled Alaska - America's Last Frontier. He then graduated from the University of Arkansas with a BA degree in English in 1970. 
After graduation, he temporarily moved to Botswana, Africa, and worked for a safari company for six months. He also founded the film and video production and distribution company Marty Stouffer Productions LTD in 1970 in Aspen, Colorado. 
The following year, he produced the documentary African Adventure. He then made documentary films Bighorn! (1972), and At the Crossroads - the Story of America's Endangered Species (1976).
In 1976, Marty also co-created the primetime NBC-TV Special, The Predators, with his brother Mark. They also co-produced the 1979 TV movie documentary The Man Who Loved Bears, narrated by Will Geer and Henry Fonda.
Marty and other filmmakers traveled and gathered abundant footage of North American wildlife, which eventually became the foundation of his long-running television documentary series Wild America. He hosted, directed, and produced the series. It premiered on PBS in 1983. The series became an instant hit, and it was one of the most highly-rated regular series to air on the network. Wild America was aired for 12 years, divided into 120 half-hour episodes.
Early Age
Marty Stouffer was born on 5 September 1948 in Arkansas to Martin Sr. and Agnes. He has two brothers, Mark and Marshall, and one sister, Mari. 
Stouffer is still alive and is 73 years old as of November 2021.
Today
After the cancelation of Wild America, he looked for syndication and online streaming of the series. The series is currently available on Amazon Prime.
He is also promoting the documentary series Wild America on various social media platforms and created a website called wildamerica.com.
Family
Stouffer married Diane Michelle Dale on 25 August 1979. The couple has two children, a daughter, Hannah, and a son, Luke.
Net Worth
Though no authentic sites have reported Stouffer's net worth, he had earned millions from his documentary series Wild America in the 1980s and 1990s. According to The New York Times' 1996 article, PBS paid him $135,000 per episode for 11 years for the series that began in 1983.