Quick Wiki
Full Name

Martha Sugalski

Occupation

Journalist, Host

Nationality

American

Birthplace

USA

Birth Date

February 22 (Exact Birthdate undisclosed)
Emmy Award Winning Anchor at WFTV Channel 9
Martha Sugalski | Biography
Part of the 'Eyewitness News' team
After being married for a decade with her ex-husband Robert Reich, their relationship eventually turned sour, as the latter filed for a divorce in 2019. According to  The Orlando Sentinel, Reich sued Sugalski for divorce through a petition on 10 July 2019, stating that the marriage is "irretrievably broken." The businessman also sought spousal support, claiming that his wife makes five times what he makes annually. A 24 July motion from Reich's lawyers read, "Presently, the Husband makes approximately $96,000/year gross. Although the Wife has not yet filed her Financial Affidavit, the Husband estimates that she makes at least five times what he makes in income per year."
---
Martha Sugalski is an American journalist who presently works as an anchor on WFTV Channel 9 in Orlando, Florida.
Who is Martha Sugalski?
Martha Sugalski is a WFTV Channel 9 anchor whose birthday falls on 22 February. She worked in the NBC-affiliate television stations like WTVJ in South Florida and WESH-Channel 2 in Orlando before joining WFTV Channel 9 in 2015.
Sugalski has been working as a journalist for over 20 years in Florida. She has covered several major stories, including the Elian Gonzalez saga, Gianni Versace's murder, the raging central Florida wildfires, hurricanes, and the Casey Anthony trial. She also covered numerous presidential visits, the Miami Heat's NBA championship, and the Florida Marlins' World Series victory. 
In her official social media bio, Sugalski has mentioned that she is a two-time 'Emmy Award'-winning anchor on WFTV Channel 9. She won the one 'Emmy Award' in 2014 for her breaking news coverage of the deadly daycare car crash in Orlando. The National Traffic Safety Commission also recognized her for her story on improper use of child safety seats.
In May 2021, Sugalski got a once-in-a-lifetime opportunity to experience flying with the Blue Angels pilots. 
She presently is a part of the Eyewitness News team. She anchors the 6 and 11 pm newscasts. She also anchors the 10 pm newscast on TV27.
Also Read: David Spunt - Birthday, Fox News & Wife
Divorce
On 30 May 2009, Sugalski married businessman Robert Reich. They remained together for over a decade, despite multiple highs and lows during their married life. The two suffered their struggles to conceive, pain at a miscarriage, and the joy at the birth of triplets. However, their relationship eventually turned sour, and her now ex-husband filed for a divorce in 2019. 
In August 2019, The Orlando Sentinel published an article detailing the divorce of Sugalski and Reich. According to the news site, Reich sued Sugalski for divorce through a petition on 10 July 2019, stating that the marriage is "irretrievably broken."
The businessman also sought spousal support, claiming that his wife makes five times what he makes annually. A 24 July motion from Reich's lawyers read, "Presently, the Husband makes approximately $96,000/year gross. Although the Wife has not yet filed her Financial Affidavit, the Husband estimates that she makes at least five times what he makes in income per year."
Sugalski countered Reich's petition by filing another petition, claiming that her husband "forged her signature in an attempt to move some of her retirement assets." and "attempted to take out a loan in her name." She also claimed that Reich had several debts, which should be Reich's sole debt. Furthermore, the television personality asked the court to seal records associated with the divorce because of the public nature of her work, stating that the leakage of court proceedings would tarnish her good name publicly.
Sugalski and Reich continued to live in the same home during their ongoing legal battle. However, Reich's motion revealed that Sugalski removed most of his photographs from the wall and didn't disclose the whereabouts of the items. It further read that Sugalski's behaviors bring about unnecessary stress for the family and jeopardize the emotional well-being of the children.
Shortly after their legal battle, Sugalski was spotted without a wedding ring on her finger, which confirmed her divorce.
Children
Sugalski is the mother of her six children, including triplets. She gave birth to her first three children — Chase, Maxwell, and Spencer — with sportscaster Craig Minervini. The two divorced in 2005. Later, in 2013, she welcomed her triplets — two boys and a girl — with Reich.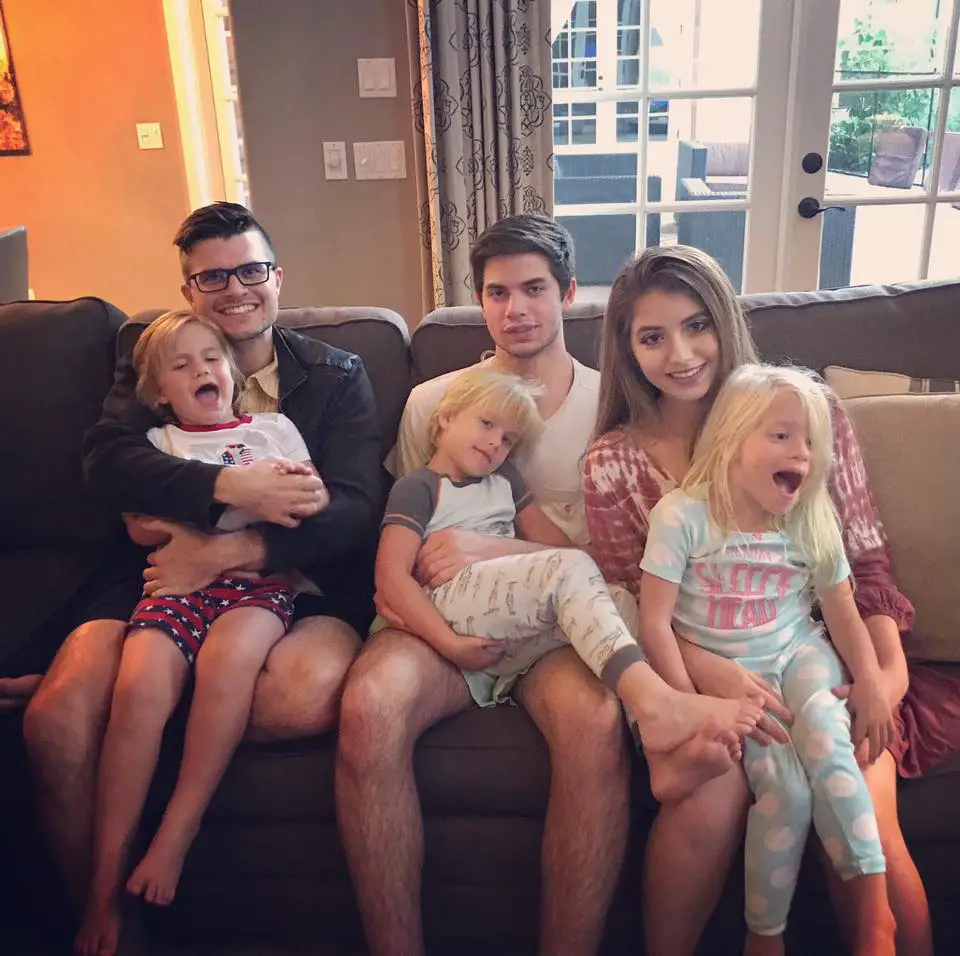 New House
Sugalski and her ex-husband, Reich, bought their house in 2019. The property is at Alaqua, Dr. Longwood, Florida, and is registered under Sugalski and her ex-husband's name.
Constructed in 1995, the residential property is classified as a single-family house. The lot is 49032 square feet in size, with a land value of $160,000.00. 
There is only one structure on the land, and the valuation of this property is over $890,000 as of January 2022. The residence is situated in the middle of the land and has a swimming pool in the backyard.