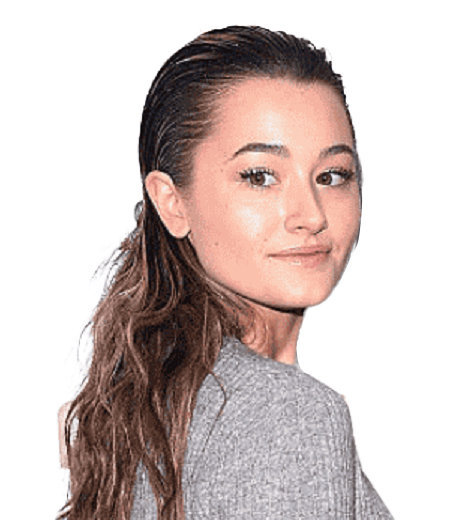 Quick Wiki
Full Name

Pearl LeBlanc

Nationality

American

Birth Date

Feb 08, 2004

Age

19 Years, 7 Months
Daughter of American Actor Matt LeBlanc and English Actress Melissa McKnight
Marina Pearl LeBlanc | Biography
Was diagnosed with Cortical Dysplasia as a Child, which Rendered Her Vulnerable to Seizures
Marina Pearl LeBlanc is the daughter of Matt LeBlanc and his ex-wife, Melissa McKnight.
---
Marina Pearl LeBlanc is the daughter of American actor Matt LeBlanc and English actress Melissa McKnight.
Who is Marina Pearl LeBlanc?
Marina Pearl LeBlanc is popularly known as the daughter of Matt LeBlanc, who starred in the famous sitcom Friends. Marina was diagnosed with cortical dysplasia as a child, which rendered her vulnerable to seizures. But that condition corrected itself as she grew up. As a result, she is leading a healthy life as of now. 
Her personal life is highly concealed to the point where her Instagram is set to private.
Early Age and Education
Marina Pearl LeBlanc's birthday is on 8 February. She was born in 2004 to Matt LeBlanc and his then-wife Melissa McKnight. The former couple has shared custody of Marina after their separation. Upon Matt's divorce from Melissa, he and Marina moved to his ranch in Santa Barbara, California, where Marina spent most of her formative years.
Marina was diagnosed with cortical dysplasia when she was just a few months old. As a child, she was prone to seizures, but the condition went away on its own when she was a toddler. 
Parent's divorce
In the last week of March 2006, Matt LeBlanc filed for a divorce from his wife after previously moving out from their Encino Califonia home in January. In the month of March, Melissa also claimed that her husband was seeing another woman. LeBlanc eventually verified the accusation.
The public and Melissa herself were taken aback by LeBlanc's separation decision after the three-year-long marital bond. He divorced Melissa without hiring an attorney. 
LeBlanc And Melissa share custody of Marina and spends alternate weeks with each of them.
Illness
Marina was around two years old at the time of her parent's divorce. It was around the same time it was reported that she had been suffering from an illness called cortical dysplasia, a disease that affects the brain, bones, and motor abilities, at the same time. The condition made it difficult for her to walk and made her vulnerable to seizures.
Marina was diagnosed with the severe disease at the age of 11 months, and LeBlanc was informed that it might damage her vocal cords, limiting her capacity to speak. 
"My daughter was diagnosed with a problem with her head. It was a very dark period. But I got through it. Don't they say what doesn't kill us makes us stronger?" LeBlanc shared to Daily Mirror.
Eventually, Marina outgrew her physical condition. Le Blanc claims that he is just as committed to her today as he was when she was sick. 
The father and daughter relationship
LeBlanc finds that spending time with his daughter is the finest thing he has ever done, and he cherishes moments spent with her. 
Marinas' medical issue was corrected when she was a toddler, but Matt was still anxious about his daughter's health and even took a break from his acting career. 
"I didn't feel like being funny. I had a lot going on in my personal life. I knew I wasn't missing out on anything. I had dabbled with the celebrity world. I'd partied a bit. But there wasn't anything there that could fulfill me. I mean, I have a beer in the fridge at home", LeBlanc told The Telegraph in one of his interviews.
Also, in one of his interviews in 2014, LeBlanc described his daughter as "a daddy's girl" in one of his interviews in 2014. "She can wrap me around her little finger. I'm powerless", he said.
"I remember when my daughter, Marina, was born. The second I laid eyes on her, I was in love, and I had never felt that way before. I couldn't believe it. I knew from that moment there was nothing that would ever stop me from loving her - even if she crashed my Ferrari," Matt added.
On Matt LeBlanc's popularity
Marina used to refer to Friends as "The Joey Tribbiani Show" before referring to it by its full title. She also enjoyed commenting on her father's scenes while the father and daughter duo watched Friends together.
"She loves to ask me questions about it. She'll say: 'Was that real? Did you really eat that? What did that taste like? Ooh, you ate that off the floor? That's gross! You're so funny, Dad,'" LeBlanc told Express in 2018.
As she grew up, Marina's school years saw indefinite encounters of her classmates fangirling over her father because they were all fans of his sitcom, Friends. But, despite her father's stardom, she remained nonchalant. Matt told the New York Daily News that Marina's indifference might be related to the fact that she couldn't turn off the television and not see her father. "She's seen it, yeah, yeah, but it's her dad. She sees me enough, She's like, 'Overdose on my dad, I don't want that.'"
Private Individual
Marina's personal life is largely unknown as her father strongly stood for privacy in his personal life, particularly when Marina was younger. 
As of now, Marina has stayed out of the limelight as much as possible. Even her Instagram account is set to private. 
Did You know?
 According to one of Matt LeBlanc's interviews with People magazine, Marina loves Rihanna and horses. She had asked her father to bring over Rihanna for her 12th birthday.