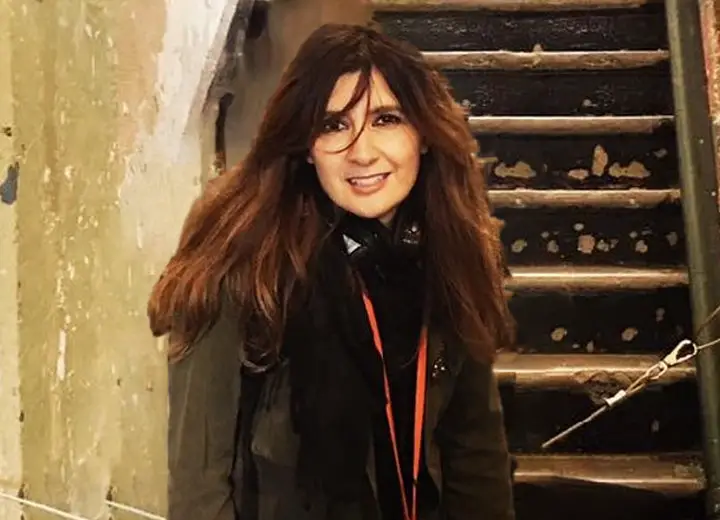 Quick Wiki
Full Name

Marianna Proestou

Birth Date

Undisclosed

Nationality

Greek

Zodiac Sign

Undisclosed

Occupation

Lawyer

Husband

Eric Burdon

Husband's Profession Singer-songwriter and actor
Net Worth

Undisclosed
Wife of English singer-songwriter Eric Burdon
Marianna Proestou | Biography
Married Eric Burdon in 1999
Marianna Proestou is the wife of English singer-songwriter Eric Burdon. 
---
Who is Marianna Proestou?
Marianna Proestou is a Greek lawyer who rose to prominence after marrying Eric Burdon, a singer, in 1999. The couple resides in a Spanish-style villa in Ojai, 70 miles outside of Los Angeles, at the foot of the mountains.
Burdon was previously married two times before tying the knot with Proestou. He first married Angela "Angie" King, an Anglo-Indian hippy and model involved in the music scene, in 1967. 
Unfortunately, they divorced in 1969 after King left Burdon for Jimi Hendrix in 1968. In 1992, she was murdered by an estranged boyfriend. 
Burdon then married Rose Marks in 1972, and they had a daughter named Alex. Unfortunately, his second marriage ended in divorce six years later, in 1978. 
Also Read: Angela Stacy - Matt Lanter's Wife & Daughter
About Her Husband Eric Burdon
Eric Victor Burdon is a singer-songwriter and actor who previously sang lead for the Animals, a rhythm and blues and rock band, and War, a funk band. He is renowned for his stage performances and is recognized as one of the unique vocalists of the British Invasion with his deep blues-rock voice. 
Burdon originally gained notoriety after he joined the Alan Price Combo, later renamed The Animals. Along with bands like The Beatles and The Rolling Stones, The Animals were one of the most well-known members of the 1960s British Invasion once Burdon took over the main vocal responsibilities. 
The band released popular songs like 'Don't Let Me Be Misunderstood,' 'Boom Boom,' and 'The House of the Rising Sun.' Over the following 30 years, the original members of The Animals would split up and come back together numerous times. 
Later, Burdon founded Eric Burdon and the Animals. He has also published several solo albums and songs and performed with the band War.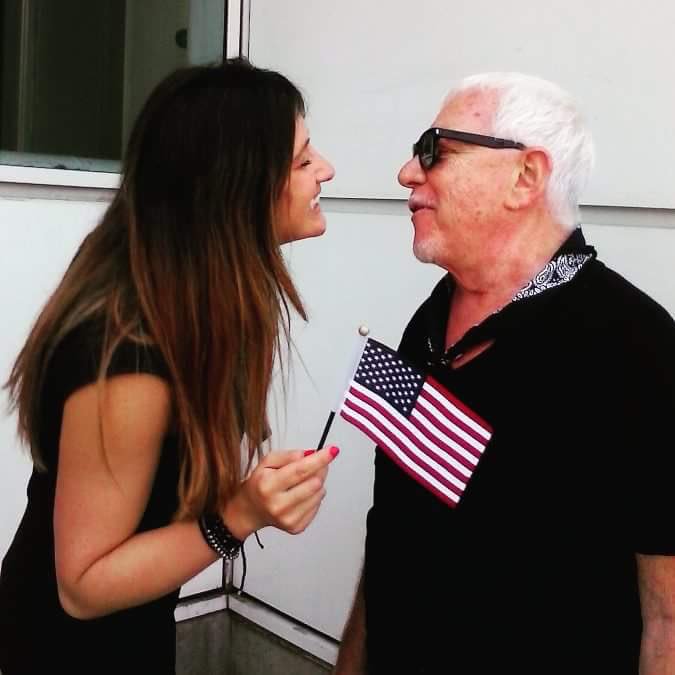 In addition to his recording efforts, Burton has made numerous cinematic appearances. For example, he was featured in the 1979 TV movie The 11th Victim and the German movie Gibbi Westgermany (1980). 
He played a singer in the 1982 German movie Comeback and had a brief cameo in The Doors in 1991. Moreover, Burton portrayed himself in the Greek movie My Brother and I in 1998, and then he had a larger part in the German movie Snow on New Year's Eve the following year.
In addition to that, Burton appeared in numerous documentaries and an independent movie called Fabulous Shiksa in Distress throughout the ensuing years (2003). In the drama festival film The Blue Hour and the Joshua Tree documentary Nowhere Now (2008), he sang 'Sometimes I Feel Like a Motherless Child.'
What is the Net Worth of Eric Burdon?
According to Celebrity Net Worth, Eric Burdon has a net worth of $8 million as of 2022.