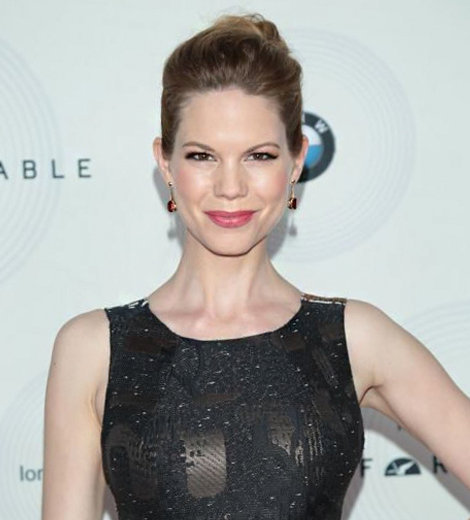 Quick Wiki
Full Name

Mariana Kleweno

Nickname

Mariana Klaveno

Occupation

Actress

Nationality

American

Birthplace

Endicott, Washington, USA

Birth Date

Oct 25, 1979

Age

43 Years, 11 Months

Height

5 feet 7½ inches

Father

Patrick Kleweno

Mother

Daryl Kleweno

Ethnicity

German-American

Net Worth

Not Disclosed

Husband

Luis A. Patino

Relationship Status

Married

University

University of Washington, Seattle
Cast of Supernatural Fantasy Drama Series 'True Blood'
Mariana Klaveno | Biography
Appeared in TV shows like 'True Blood' (2008-2012), & 'Doom Patrol' (2020)
'True Blood' is a supernatural fantasy drama series based on vampire mysteries. The show first premiered on the HBO channel on 7 September 2008. It ran for over half a decade and aired 80 episodes through seven seasons. However, Mariana only had a guest role in the first season. For the second and third seasons, she portrayed the recurring character Lorena. Overall, she holds 13 episodes of credit in 'True Blood.'
---
Mariana Klaveno is a renowned television and movie actress best known for portraying Kari Nichols in the Fox TV series Standoff.
Who is Mariana Klaveno?
Mariana Klaveno is an American actress with over three dozen acting credits in TV series and films. 
Mariana dabbled in the acting world in 2004. Her debut was as the minor character Mercedes in the Oxygen channel sitcom Good Girls Don't. 
However, her fame primarily began after her praise-worthy and notable performance in the 2006 TV series Standoff. She portrayed and justified the character Kari Nichols in the series.
Since then, the actress has regularly appeared on the small and big screens with varied roles. Her significant acting projects include True Blood (2008-2012 TV series), Full Circle (2016 TV series), Aftermath (2017 film), Doom Patrol (2020 TV series), and Superman & Lois (2022 TV series).
Also Read: Charmin Lee - Birthday, Doom Patrol & Height
Her ethnical surname was Kleweno 
Mariana Klaveno was born Mariana Kleweno to her father in Endicott, Washington, the USA, on 25 October 1979. She was raised by her parents and three siblings. Her parents later changed her surname to Klaveno to ease pronunciation in her field of work.
Although Mariana has not announced her ethnicity in public, she previously changed German-surname Kleweno suggests that she is of German-American ethnicity.
Mariana finished her high school education at a local high school in Endicott, Washington. During her graduation, she was the valedictorian of her class. Later, she attended the University of Washington, Seattle, in 1998 and graduated in 2002 with a bachelor of arts degree in theater. 
After graduating with honors, Mariana traveled to Los Angeles and continued her acting studies with Cameron Thor, a well-known acting instructor. Soon after, she was cast in Alias, her network television debut, after a fortuitous encounter with famed Producer/Director J.J. Abrams. 
Grew up with three siblings
Mariana's family includes her parents, father Patrick Kleweno, mother Daryl Kleweno, and three siblings. She has an elder sister and two elder brothers, making her the youngest of the Klavenos. 
On the celebration of National Siblings Day on 11 April 2019, Mariana shared a group picture of her siblings on her Instagram handle @marainaklaveno. Alongside the picture, she also wrote a message which suggests the picture is over a decade old.
"Happy nationalsiblingsday to these 3. I'd be lost without them. And why is the last good picture of the 4 of us from over a decade ago? We suck at taking pictures," she wrote.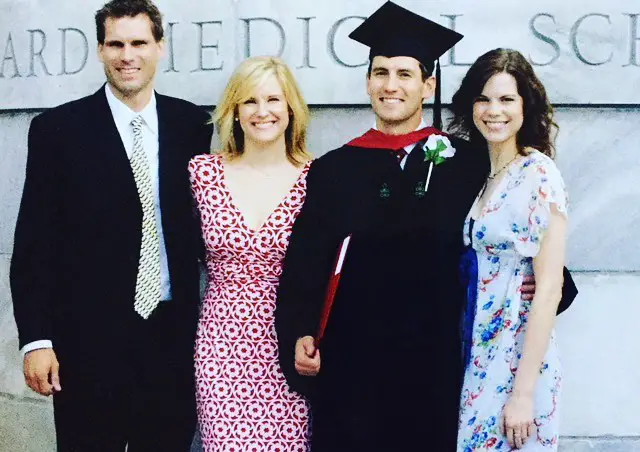 Guest Role on Supernatural Series 'True Blood'
True Blood is a supernatural fantasy drama series based on vampire mysteries. The show first premiered on the HBO channel on 7 September 2008. It ran for over half a decade and aired 80 episodes through seven seasons.
The show had actors Anna Paquin, Stephen Moyer, Ryan Kwanten, and many others in leading roles. Mariana began appearing on the show right from season one in 2008. 
However, she only had a guest role in the first season. For the second and third seasons, she portrayed the recurring character Lorena. Overall, she holds 13 episodes of credit in True Blood.
When asked about what she loves about her character in a 2011 interview with Digital Spy, she said, "Oh, what's not to enjoy about playing Lorena! First and foremost, the costume. I got to wear the most gorgeous and fabulous costumes I could imagine wearing. Aside from the fashion, I love playing people that are broken, that are beautifully flawed, as I like to call them. She was such a tragic character in many ways and I love playing that."
In addition to that, she talked about the villain nature of her character bio and her perspective on the decisions Lorena takes on the show. She added, "I think the trick to playing villains is that you can't play them as if they know that they're villains, otherwise it becomes some sort of moustache-twirling caricature! Personally, I never saw her as evil. That could just be my bias because I was playing her but to her she was not being evil, she was just doing what she needed to do." 
Furthermore, she reasoned, "She was madly in love with someone and she operated by a different set of rules and that's how I justified it for myself. In her world it's not a terrible thing to torture and kill humans. She's a vampire, it's sort of fun, that's what we do, and it was all done for the love of Bill. That's how I approached everything she did - it was always all for him."
Husband
Mariana married her husband Luis A. Patino, a UCLA School of Law graduate, in February 2012. As of now, the pair has completed a decade as a married couple.
She gave birth to her son in 2019. However, Mariana has not revealed her son's name. She shared her son's first picture on her Instagram on 12 November 2019.